Photo Coverage on LIFE SIZE Gundam in Odaiba, Tokyo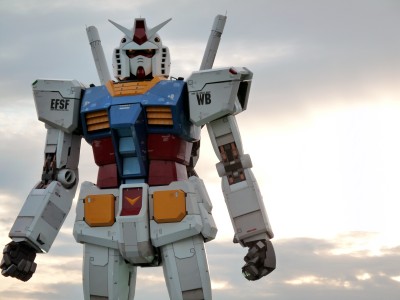 (This article was originally posted in Japanese at 09:00 July 18, 2009.)

The Gundam Project held by the public-private organization GREEN TOKYO has built the life size 18m(about 60 ft.) RX-78 Gundam at Odaiba, Tokyo

The thing is just so cool, and we (and everybody at the site, we believe) can't help just praise the massiveness and take pictures. It must be the greatest event in the history of robot animation.

Read on for some great photos of this famed giant.

The Daiba Station of Yurikamome Line had sign leading visitors to the site.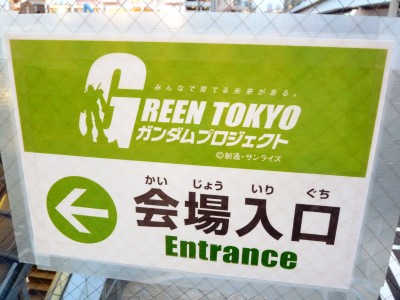 "Gundam, this way"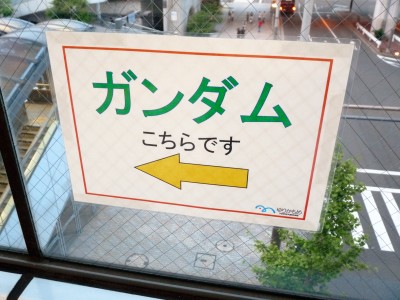 There were arrows everywhere.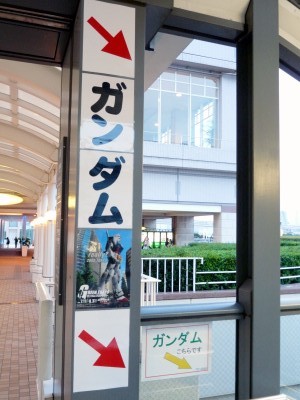 Entrance of Shiokaze Park.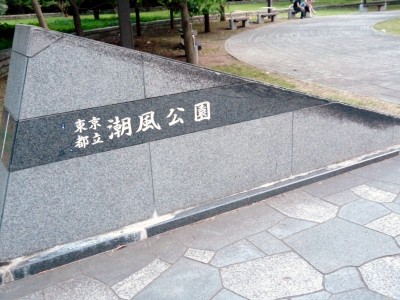 Still more sign boards.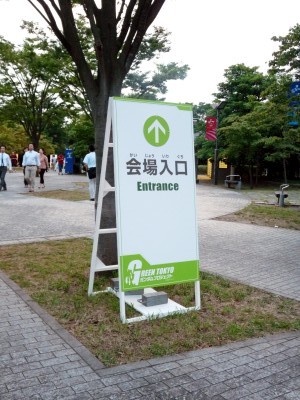 Now it's the site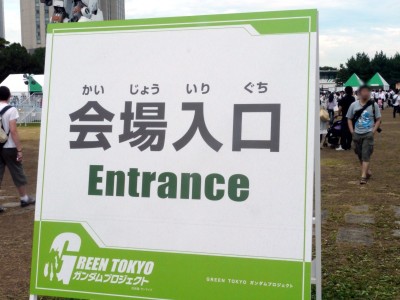 "Gundam Rising", at Odaiba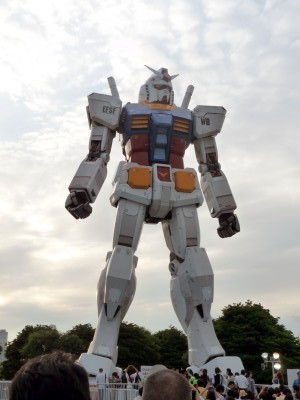 Angled view.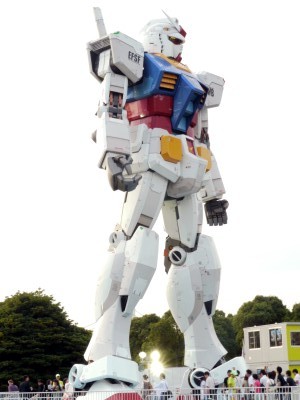 Back views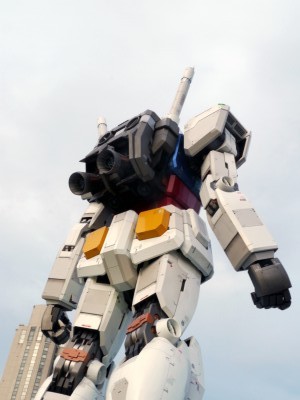 You can also see it from Yurikamome train.


Head. Muzzle of built-in gatling gun is reproduced properly.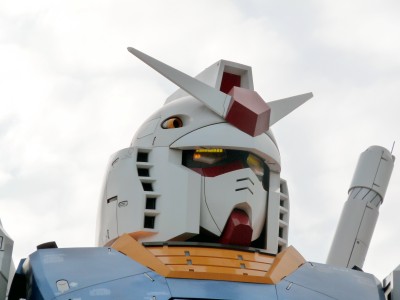 Profile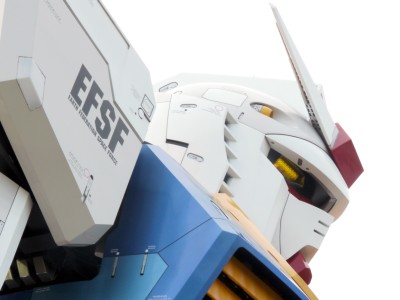 Upper body.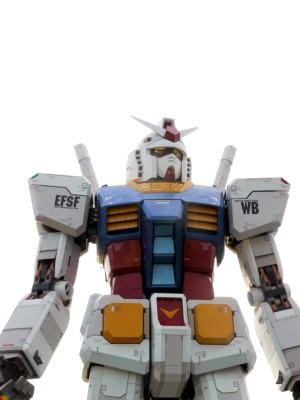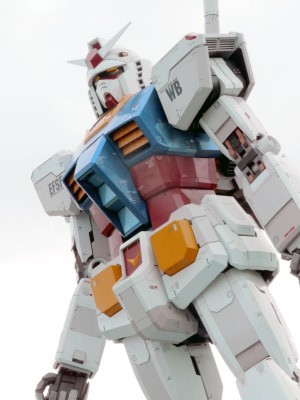 It's so regrettable that you can't ride it.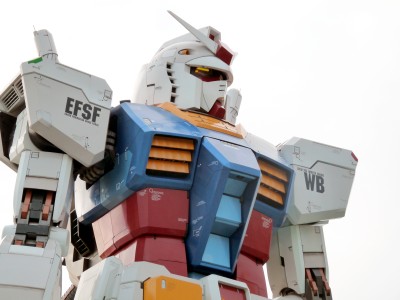 Seems like a toy without comparatives.


A right manipulator, or a hand. It's realistic(though it has never became real ever)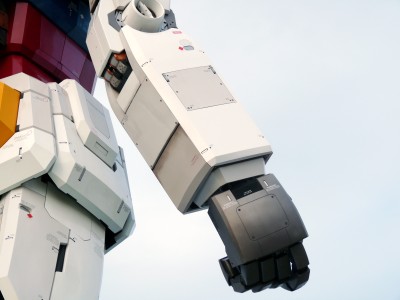 Left shoulder. WB is an abbreviation for their carrier ship "White Base".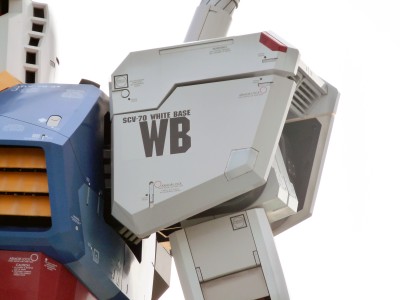 Accurately made joint mold makes us believe it would move.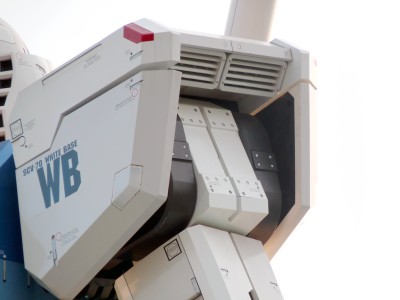 Right Shoulder. EFSF stands for "Earth Federation Space Force"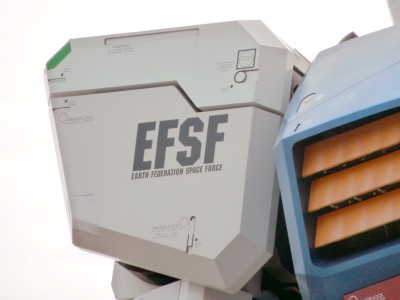 A back pack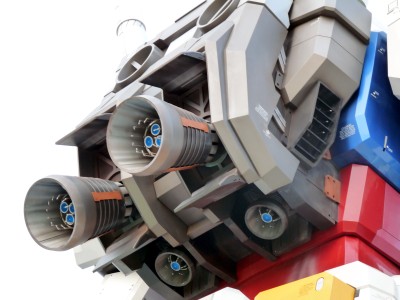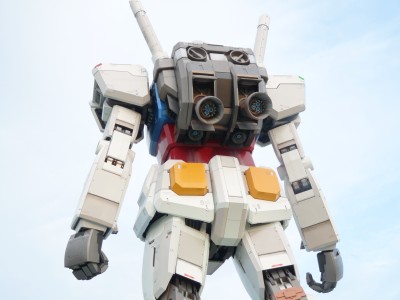 Legs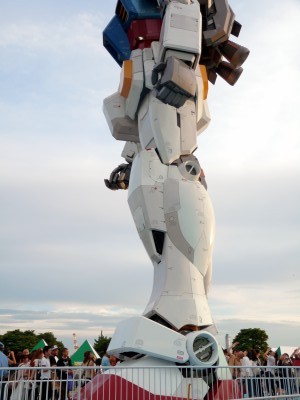 The mechanical ankle.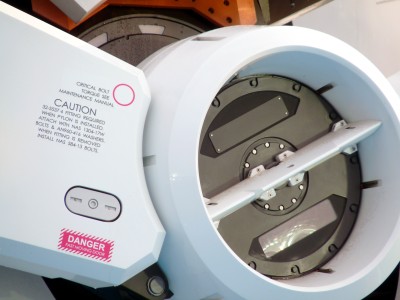 Back of the knee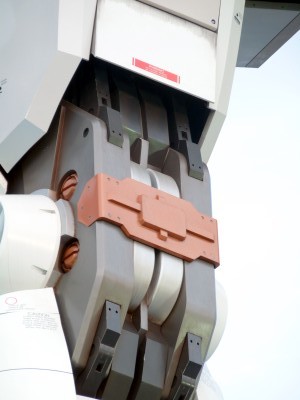 A footprint.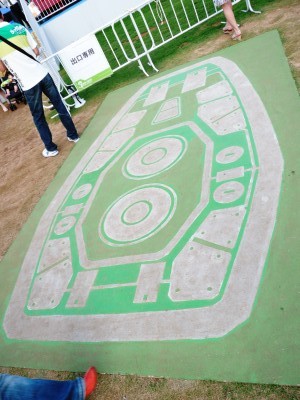 Compare its size to the kid on the footprint.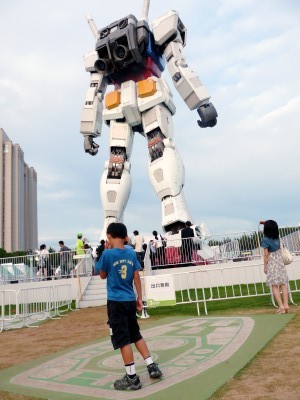 Gundam shaking its head and spraying mist.


The queue for going-through is so long that it takes 20 minutes or so to go along.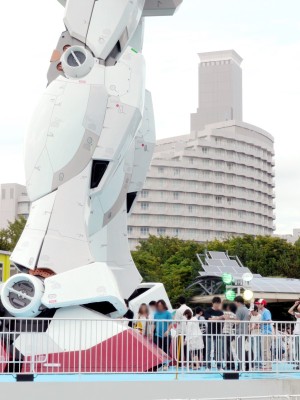 What a crowd there are!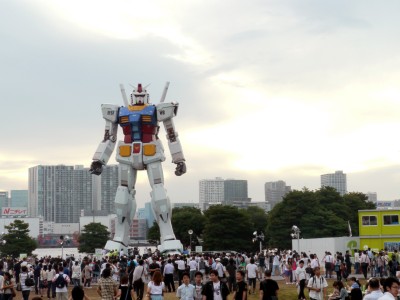 It easily surpassed our expectation.


People gathering at the foot of Gundam.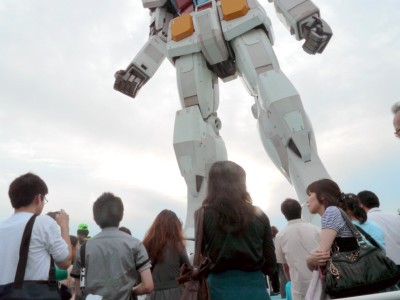 Here's a video that shows you how crowded it was. Hear everyone saying "Wow, this thing is photogenic from any angle!"


Fans are enjoying Gundam very much.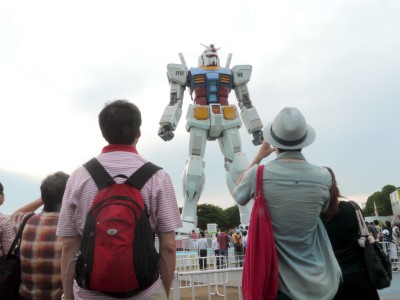 There are a lot more to see other than Gundam itself, like these containers.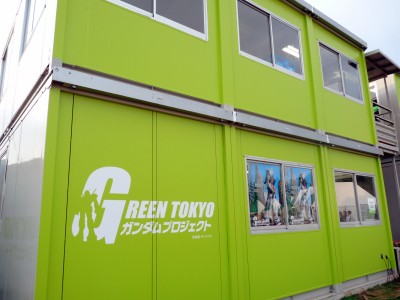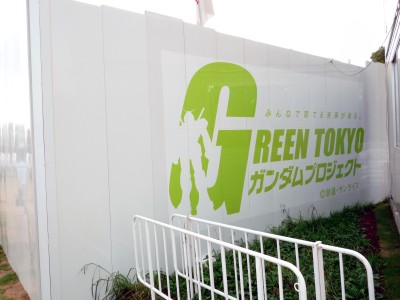 The site map.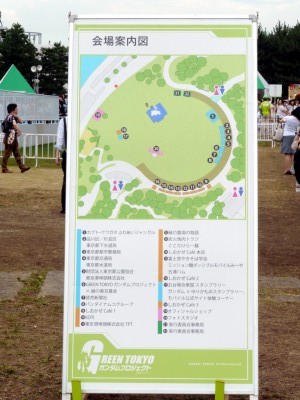 Food stall of Itsura Ham was much favored by the audience.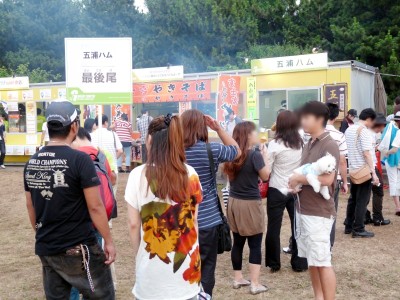 The official shop had limited brochures and plastic models. Some goods were already sold out though.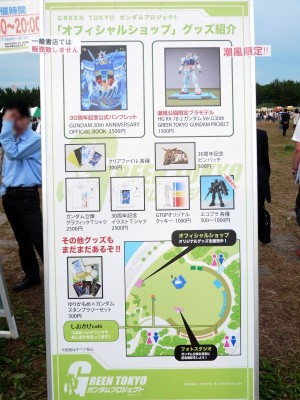 The boxes of plastic model are stacked here.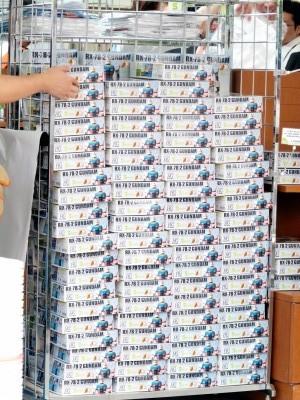 The box with G logo. We thought that it was a garbage box at first.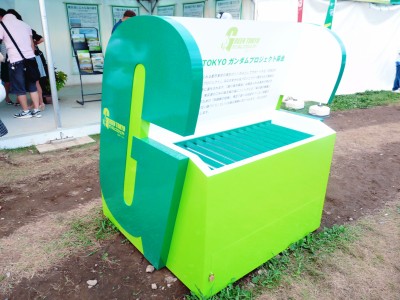 Actually it's a donation box for environmental program.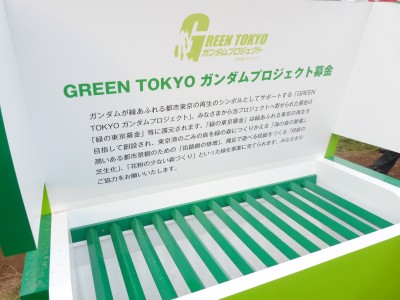 Trigger Finger.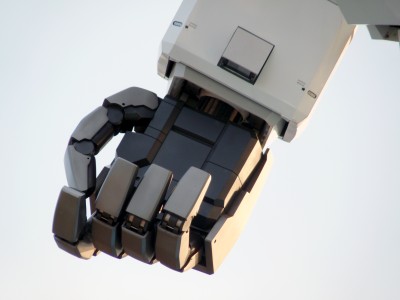 Halo like illumination.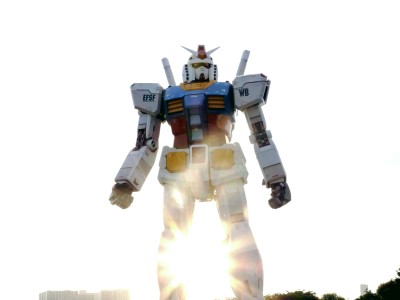 The silhouetted Gundam is also beautiful.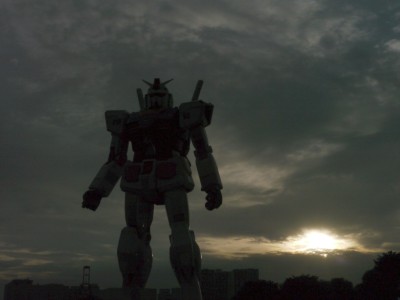 Continuation:
The REAL SIZE Gundam in TOKYO looks even cooler on night - GIGAZINE

Related Post:
A die-hard Gundam fan made 7 meter "Z GUNDAM" by 7 years of solo work - GIGAZINE

The Most Campiest Mobile Suit Ever! Pink Gundam with Lace Garters - GIGAZINE

Whole 43 Episodes of "Mobile Suit Gundam" Webcasted On Bandai Channel - GIGAZINE

History of Gundam Armed Force Emblem chronicled as "Zeppin Gundam" Pins Collection - GIGAZINE

BANDAI's "Gundam 30th Anniversary Collection" Toys - TOKYO TOY SHOW 2009 - GIGAZINE