Unique and Peculiar Food Stalls at "Yoiyama" of Kyoto's Gion Matsuri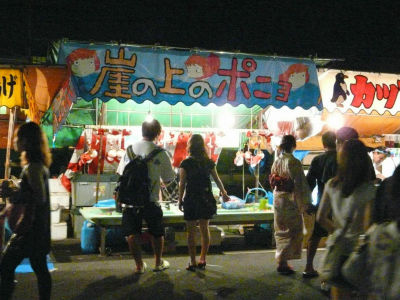 (This article was originally posted in Japanese at 02:53 Jul. 17, 2009)

On the "Yoiyama" night of Kyoto's summer festival Gion Matsuri, Kyoto's downtown area becomes sea of festival-goers and the streets are lined with all kinds of stalls featuring games or selling various foods. While treading through the crowd, we took pictures of some peculiar specimens.

Pics after the cut!
A street reserved for pedestrian traffic. It gets so crowded.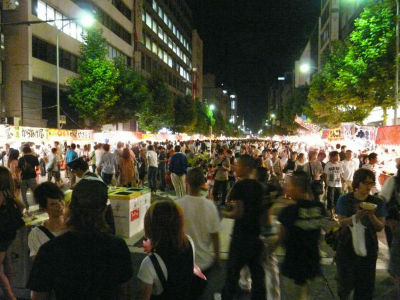 Something fishy here...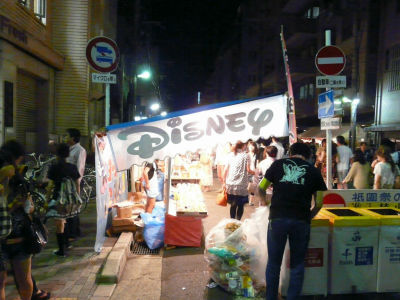 They seem to be offering Yo-yo balloons.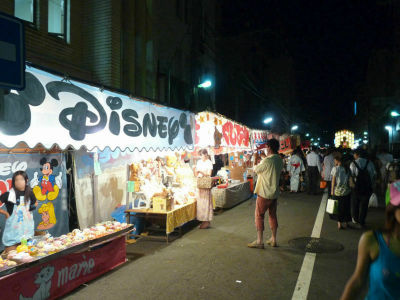 Is this legal?


This stall offers cold noodles topped with shaved ice.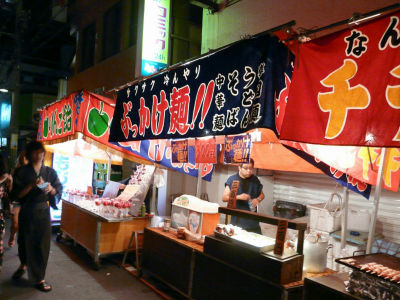 Jeon roll, rolled around a stick so it's handy to eat while walking.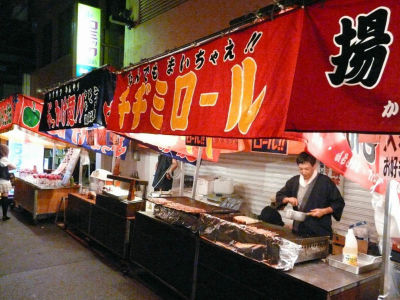 Yakisoba stall.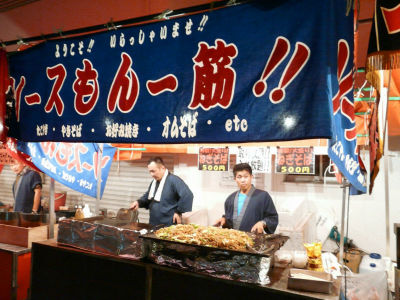 Looks like an ancestor of pinball and pachinko.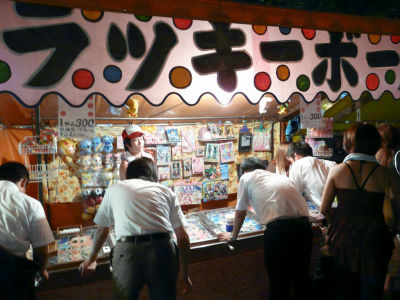 This little girl seemed to be really drooling over "Osaka Cake".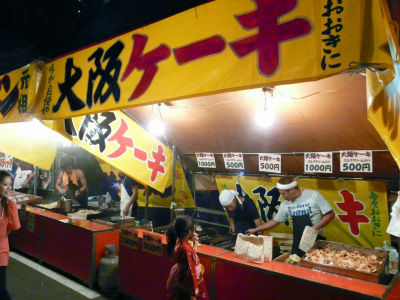 Ayu grilled with salt.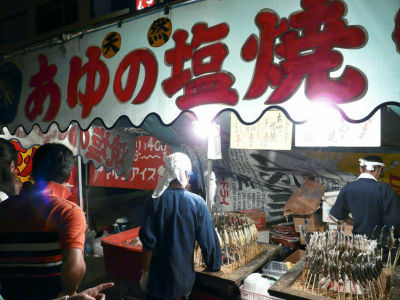 Lottery with Ponyo dolls.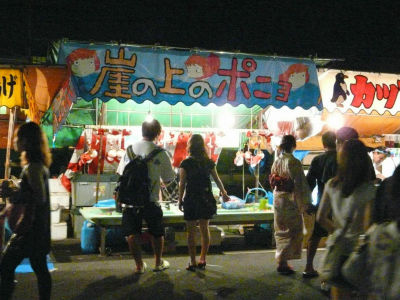 Many girls in yukata were seen.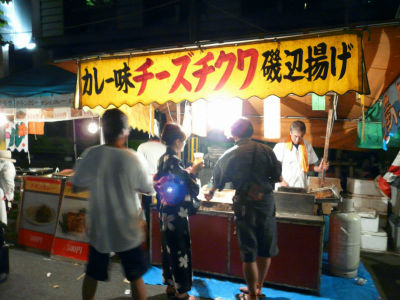 Kebab and Curry stand, usually seen in places like Akihabara and Nipponbashi.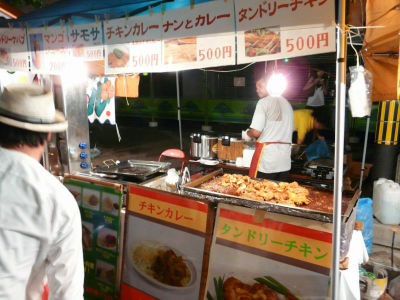 Unlike ordinary Taiyaki, these ones are white.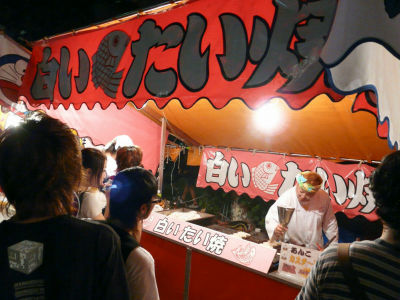 Pickled cucumber. Never seen it sold in stalls before.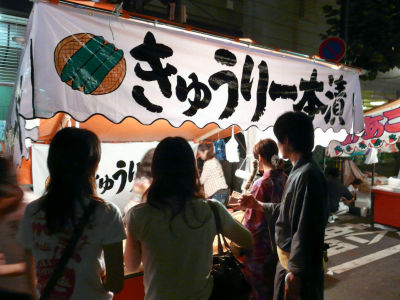 Selling pretty well. Maybe it's really good, Kyoto being famous for tsukemono.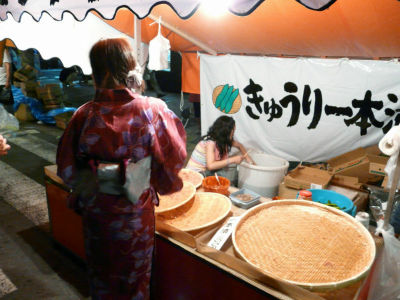 Whole cucumber on a stick.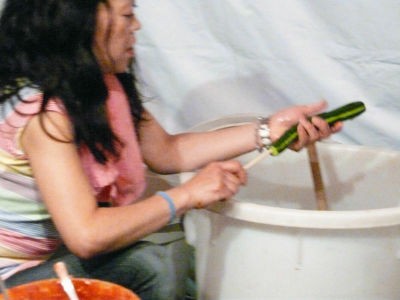 Deep fried spaghetti seasoned by cinnamon sugar.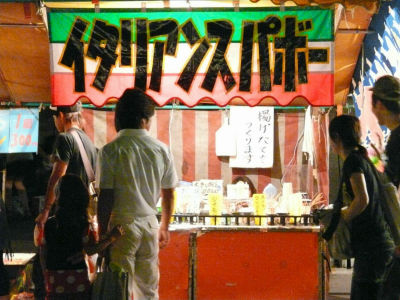 Snow cone with help-yourself syrups.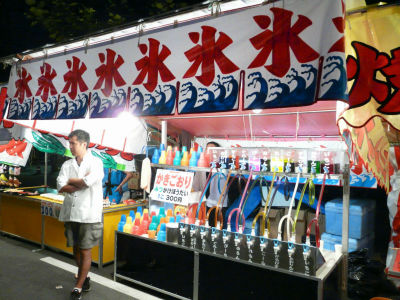 Turtle catching game was attracting many onlookers.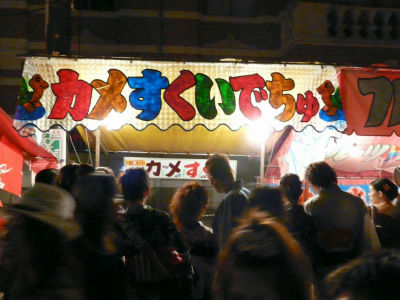 400 yen a go.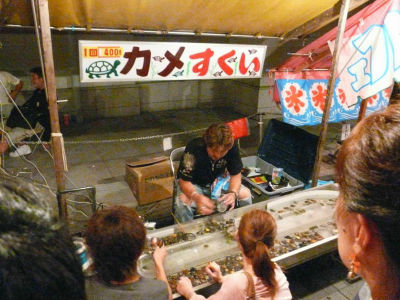 We don't see this quite often anymore. Maybe the animal rights thing.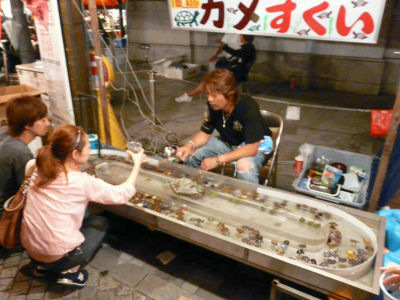 There were many booths selling booze, but this one offers "Green Tea Beer". Can't imagine what it tastes like.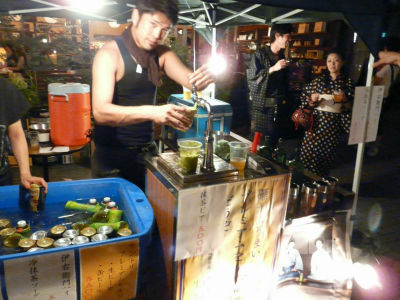 Related Posts:
Videos of Yamaboko Floats in Pre-Parade Event "Yoiyama" of Kyoto's Summer Festival Gion Matsuri - GIGAZINE

We Chanced the Hazardous Fireball Ramen at Kyoto "Men Baka Ichidai" - GIGAZINE

Kitaro Ramen and other Yokai Snacks at Sakaiminato City - GIGAZINE