"Fantasy Universe" Globe that Floats in the Air - TOKYO TOY SHOW 2009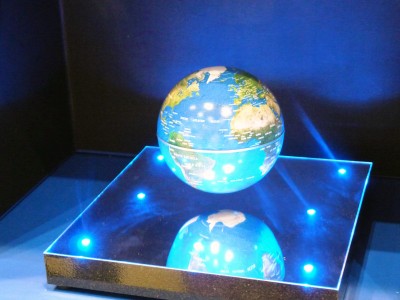 (This article was originally posted in Japanese at 16:28 Jul. 16, 2009)

"Fantasy Universe", a glowing globe that rotates mysteriously floating in the air was displayed at Tenyo's booth at INTERNATIONAL TOKYO TOY SHOW 2009.

Read on for details and pics.
Tenyo specializes in magical goods and jigsaw puzzles.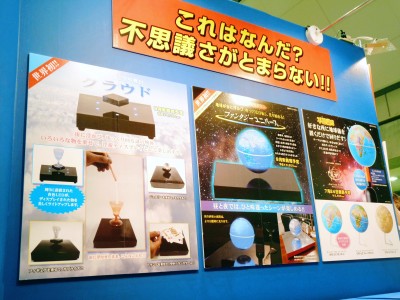 "Fantasy Universe" is to be released in late September for 8,800 yen (about $90).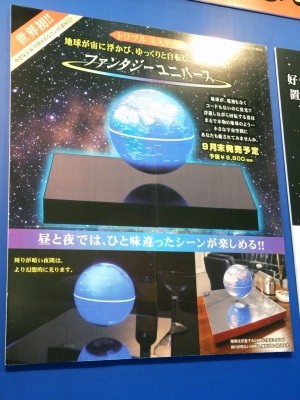 The globe itself is luminous though it's hard to tell in this light.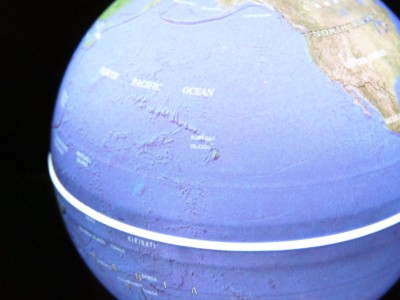 "Light Up Uchu-gi(Space Globe)" illuminated by LED. To be on sale in September for 7,200 yen.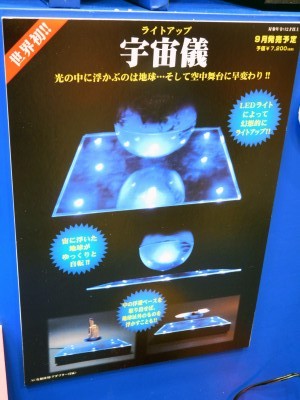 It's somehow floating and rotating by magnetic means.


"Cloud" is a platform to let objects float and spin.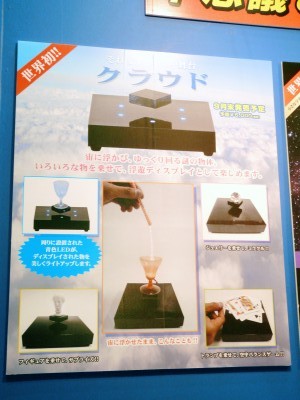 Anything under 100g will float.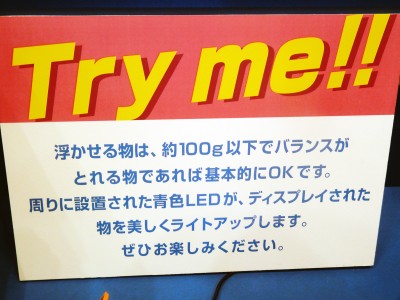 A spinning samurai.


It's floating, too.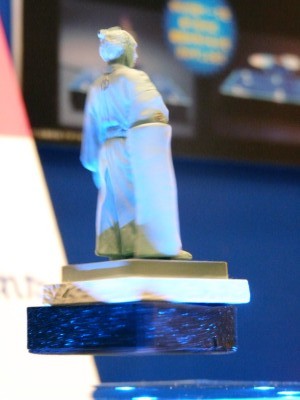 "Galileo Planet" that rotates on its own on any surface. To be released on July 24, 2,400 yen.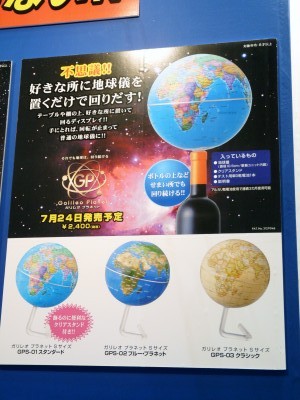 They were displayed balanced on bottles.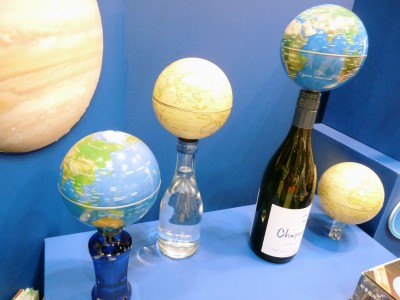 Its secret's hidden in the South Pole.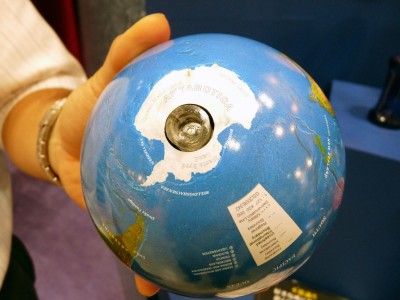 Rotating.


Did you notice what's wrong? The sun must rise from west in these planets.

The bottle definitely looks like FINAL FANTASY XII's POTION released about three years ago.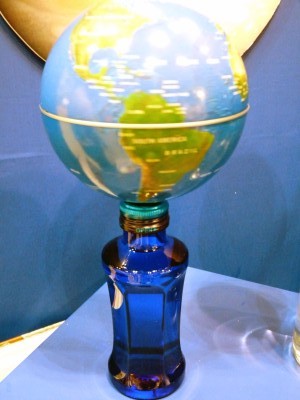 Related Posts:
SEGA's Indoor Fireworks Projector "Uchiage Hanabi" at TOKYO TOY SHOW 2009 - GIGAZINE

TAKARA TOMY's "Taiken-Oh" Kit to Play CSI - TOKYO TOY SHOW 2009 - GIGAZINE