Kamen Rider Now and Then…1st Rider and Kamen Rider Decade collaborated in TOKYO TOY SHOW 2009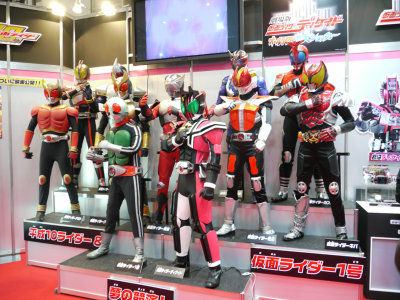 (This article was originally posted in Japanese at 12:31 July 16, 2009.)

Along with Mobile Suit Gundam, Kamen Rider(lit. Masked Rider) is one of the longest-running TV franchise in Japan(actually it's 8 years older than Gundam). So there are many fans over generations and toy manufacturers have to nod to them once in a while.

At Bandai's Booth in INTERNATIONAL TOKYO TOY SHOW 2009, they had a collaboration exhibition of the Kamen Rider 1 and ongoing Kamen Rider Decade.

Read on for detail.

Bandai's booth. Actually they are one of the largest exhibiters in the show.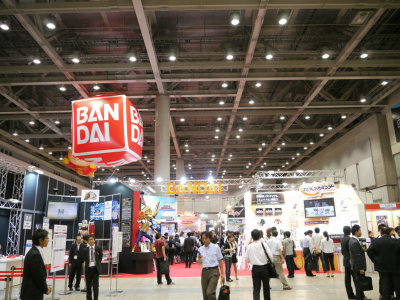 The Kamen Rider Booth.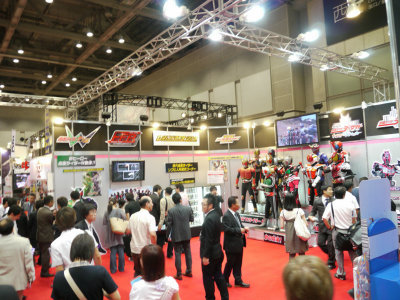 Kamen Rider 1 and Heisei Riders(Kamen Riders of Heisei period) welcomes visitors.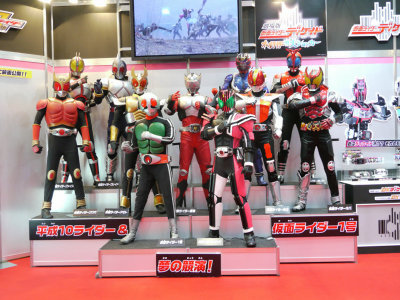 The gadgets appear in Kamen Rider Decade.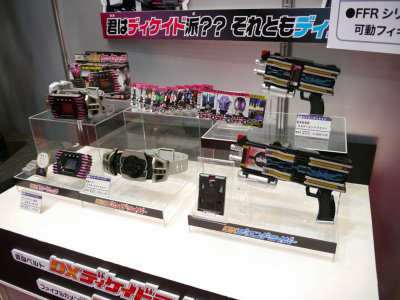 "K-Touch", the device allowing Kamen Rider Decade to transform into his Complete Form.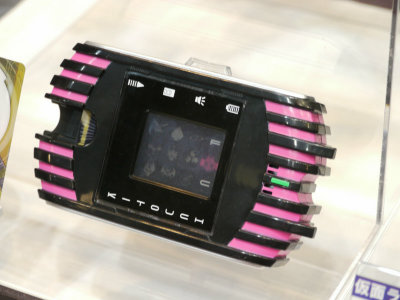 The "Transformation belt", a key items in the series.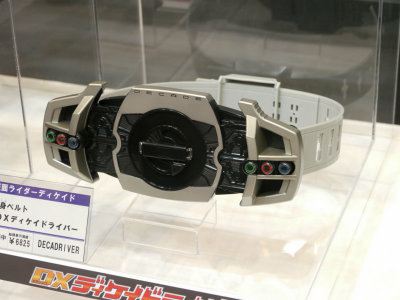 These two gadgets can be attached together like this.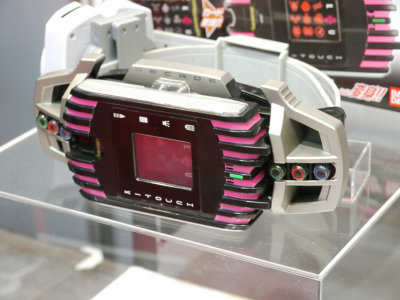 .50 Diendriver blaster, used by Kamen Rider Di-end.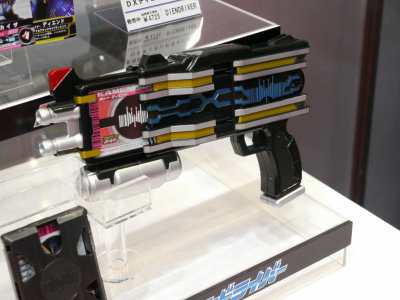 So long a series, so many riders and toys. These are the FFR series figures, modeled on the Final Form Ride version of Heisei Riders.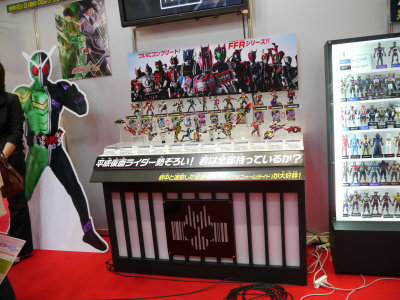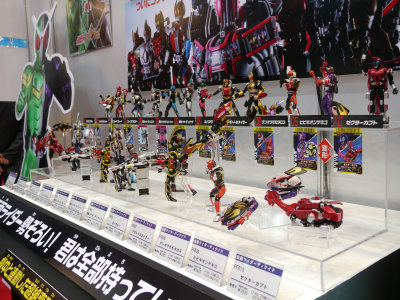 The prize machines are popular too. This is "Kamen Rider Battle:GanbaRide" the Data Carddas game. You will get a trading card for prize.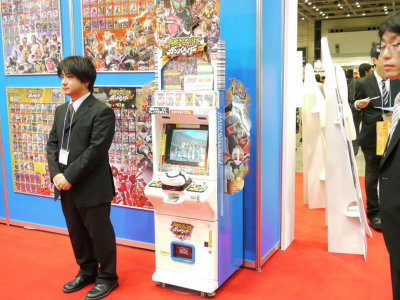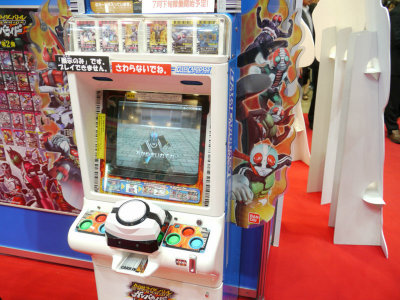 The whole collection. So, how many times do you have to play to complete them?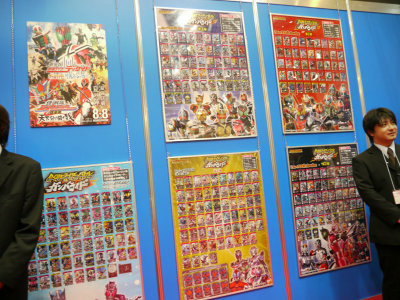 The "Legend Rider Series" collection has a lineup of goods featured by successive riders. These are "Transforming Belts".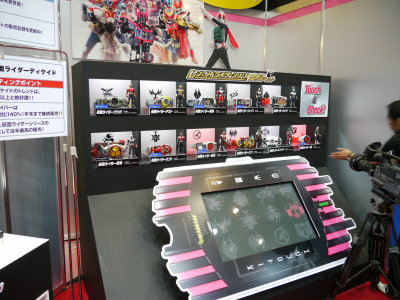 And a large touch panel recreating "K-Touch". Each Riders has their unique transforming sound and this can generate each of them.


The vinyl figures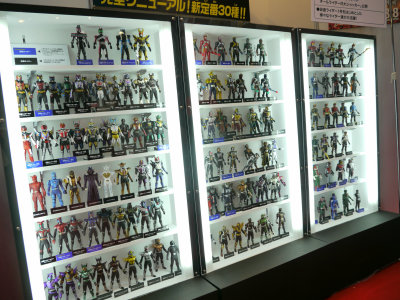 From the Kamen Rider1 ...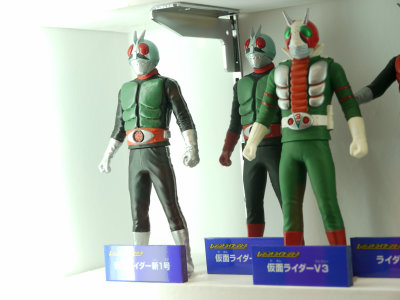 to latest Decade. Regretfully some of them are discontinued though.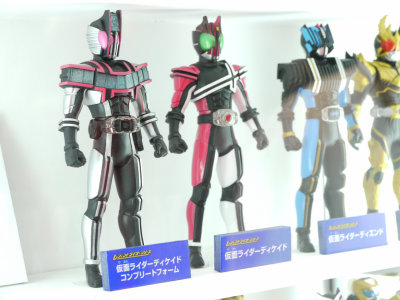 The "Kamen Rider - Rider Mask Collection". The 97 masks(including undisclosed masks) of Kamen Rider Series in 7 volumes.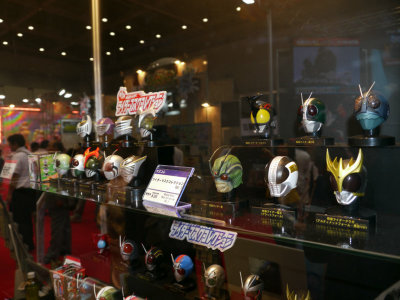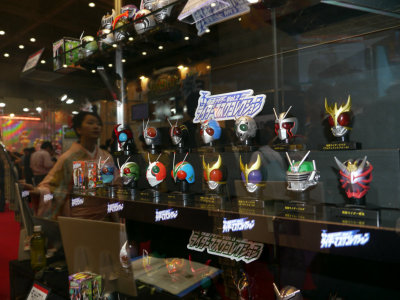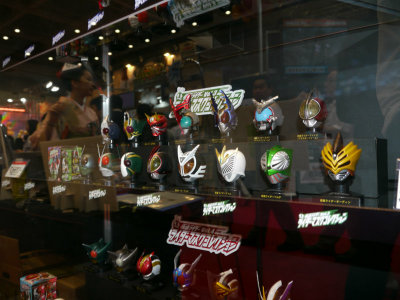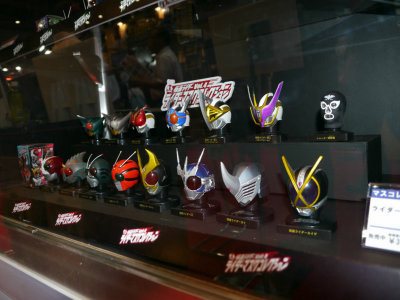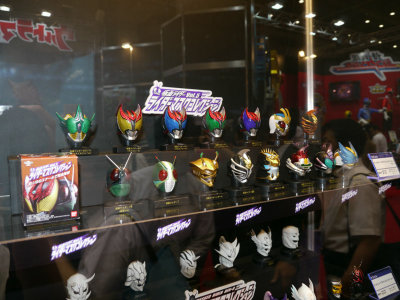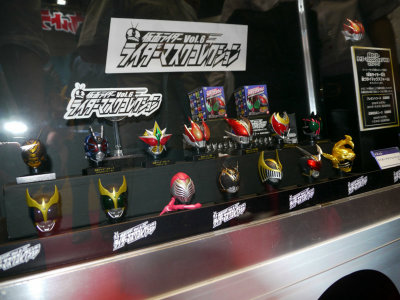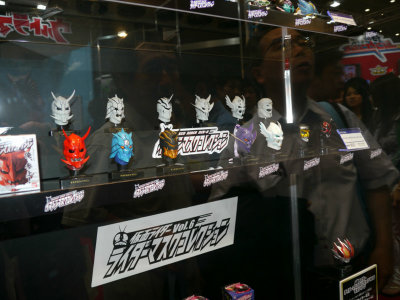 By the way, they also had posters and panels of "Kamen Rider Double", the next Rider series stars from September 6.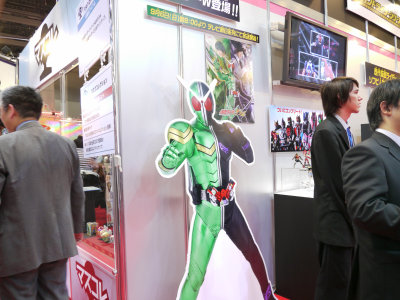 "We are the two-headed Kamen Rider"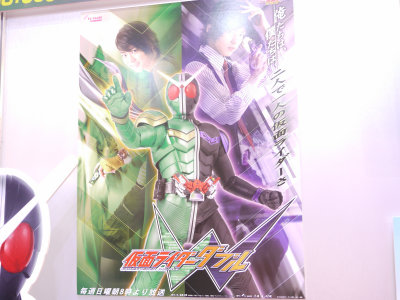 Related Post:
TAF 2009: Return of 009? "Cyborg 009" featured largely in Ishinomori Production - GIGAZINE

Tokyo Motorcycle Show 2009: Super Machines from KAMEN RIDER series, CUTIE HONEY, WILD HOGS and more! - GIGAZINE

BANDAI's "Gundam 30th Anniversary Collection" Toys - TOKYO TOY SHOW 2009 - GIGAZINE