Buddhist Temple Attracting Young Visitors with Moe-Characters of Gods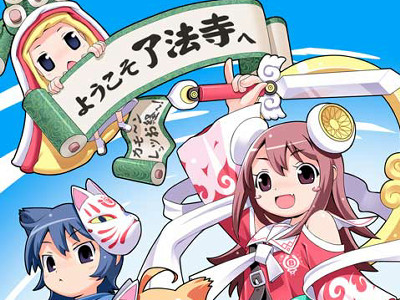 About a month ago, Ryoho-ji(了法寺) Temple located in Hachioji put up a sign board featuring moe-characters by the temple's entrance. Since then, the number of young male visitors is increasing and now they've launched a website in which the cute gods and goddesses tell you about Buddhism in general and how to attend a temple properly.

Read on for details.
(Japanese)Shoei-zan Ryoho-ji Information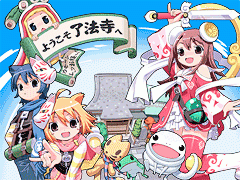 (Japanese)Shiomi's Blog: Kimono seikatsu Annai

Ryoho-ji is a Nichiren-shu Buddhist temple established in 1489, located in Hachioji, Tokyo. 7 minutes walk from Nishi-Hachioji Station.

View Larger Map

This is the sign board.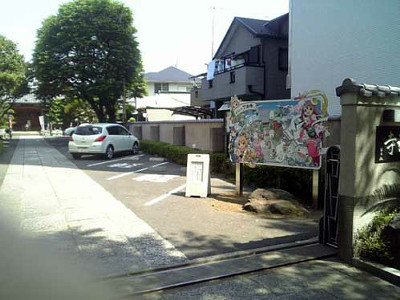 Designed by female illustrator Toromi, a friend of a sister of the chief priest.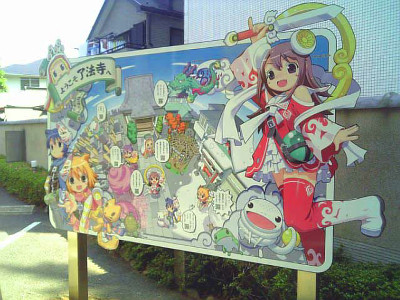 There's a wallpaper (for cell phone) on the website. The site is designed for cell phones but you can see it on computers as well.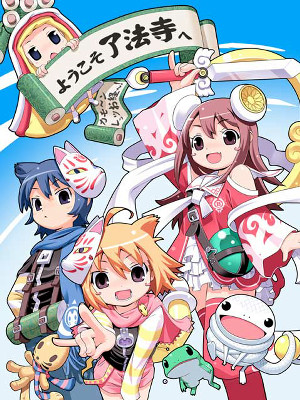 Goddess Benzaiten.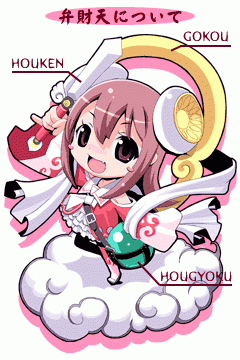 "My sword(Houken) is to protect the just, the gem(Hougyoku) is my true heart."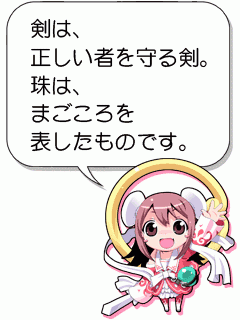 Inari's messenger.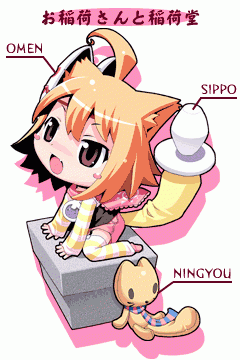 "We Kitsune(fox) serve as messengers for Inari-sama."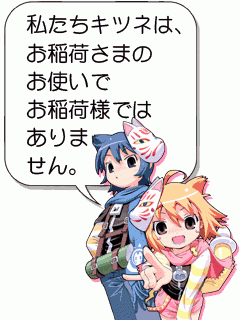 Kishimojin, the protector of mother and children.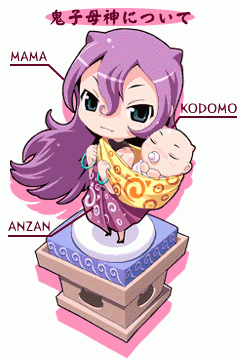 Shichimen Daimyojin is the dragon-shifter goddess who protect the Lotus Sutra in Nichiren Buddhism.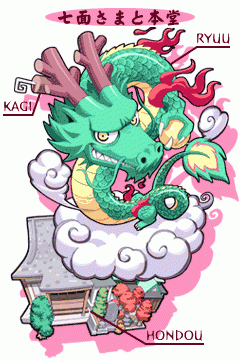 Related Posts:
We've visited Taima Temple to see Nara's mascot Sento-kun and his Potential Girlfriend - GIGAZINE

Mascot of Katsuragi City Asks Sento-kun Out - GIGAZINE
Toei Robot Girls Laboratory opened featuring Super Robots personified as Cute Girls - GIGAZINE

Power Spot "Karube Shrine" Dedicated to Women's Breast - GIGAZINE

Make your New Year's wishes online at "Mona Shrine" - GIGAZINE
in Note, Posted by darkhorse_log