Carry Your Favorite Samurai Symbol with "Samurai Flag USB key"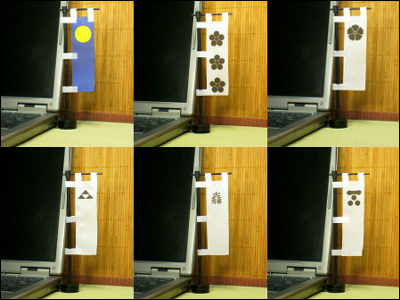 We laborer need emotional support, as war on economy is getting harder and tougher these days. So, Actbrise brought to us the kamon symbol banner worn by feudal warlords such as Date Masamune, Oda Nobunaga and so on. Let's put this on your laptop and win fame on your work!

Read on for detail.

[Rakuten Market] Nearing Domination! Nobori banner USB memory key - 2GB Actbrise Rakuten Market Division

This Samurai banner USB is made by Actbrise which is famous for their bizarre USB keys like "Haunted Doll USB", "Cat's Tail USB" and so on.

They work on Windows Me/2000/XP/Vista, Mac OS 9.0 or later or Linux Kernel 2.4.2 or later and made of polyester and wood. Each keys have 2GB capacity and it's 2,980 Yen (about 32 USD) for each.

The USB connector is placed on bottom of the banner pole.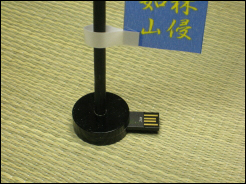 Akechi Mitsuhide's kamon "Platycodon"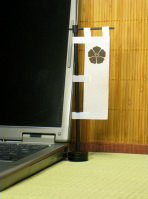 Date Masamune's "Rising Sun"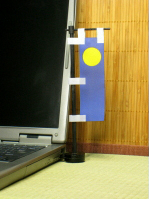 Hojo Ujiyasu's "Three Scales"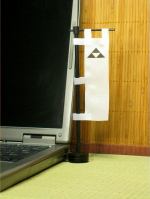 Ishida Mitsunari's "Daiichi Daiman Daikichi", literally means "One for all, All for One, Happiness shall come"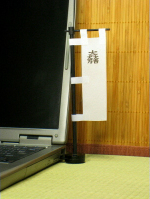 Maeda Toshiie's "Band of Plum Flowers"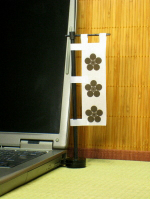 Mori Motonari's "Stripe and Tristar"


Naoe Kanetsugu's "Three Turtle Shell and Leaves"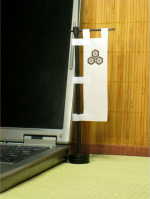 Sanada Yukimura's "Six Coins"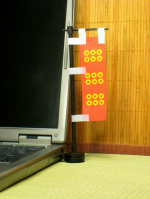 Shimadu Yoshihiro's "Cross in circle"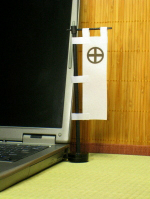 Toyotomi Hideyoshi's "Paulownia"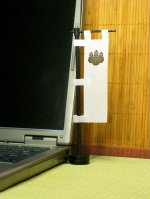 Uesugi Kenshin's "Bamboo and Sparrow"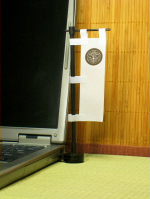 Several versions of banners are available for some daimyho's. It's Oda Nobunaga's "Flowering Quince" and "Eiraku Coins"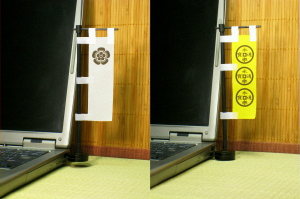 Takeda Shingen's "Takeda Diamond" and "Furin Kazan"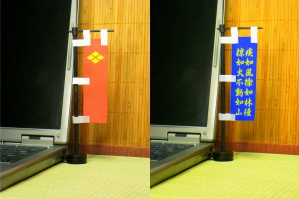 Tokugawa Ieyasu's "Tri-leave Malvaceae" and "Depart from sin and Seek for Heaven"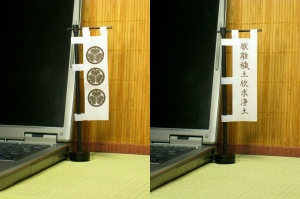 Related Post:
Wooden USB Memory with Post-it "USB Memo2ry" - GIGAZINE

The coolest transforming USB memory ever - GIGAZINE

Cutest USB Flash Drive / Action Figure of Lupin III, Rei Ayanami, Ranka Lee and more! - GIGAZINE