Black Means Green in Eco GUNDAM Plastic Model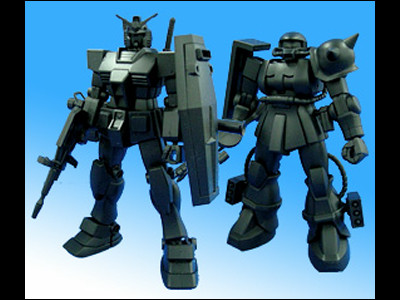 Not only good to look at, these black Gundam models are apparently green, made of recycled plastic using the toy maker's own factory waste (thus, the colour).

These "Eco Pla" Gundam models are usually sold exclusively at Bandai's factory in Shizuoka, but now you can get them at GREEN TOKYO Gundam Project at Odaiba, Tokyo, where the 60ft. Gundam stands.

Read on for details and pics.
(Japanese)What's the "Black" Gundam? - Tokyo Walker

These 1:144 scale HGUC models were previously only sold at BANDAI HOBBY CENTER, Shizuoka.

RX-78 and RX-178 Gundam Mk-II, 1,000 yen each.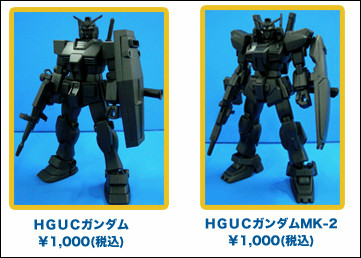 MS-07 Gouf(800 yen) and MS-06 Zaku II(1,000 yen).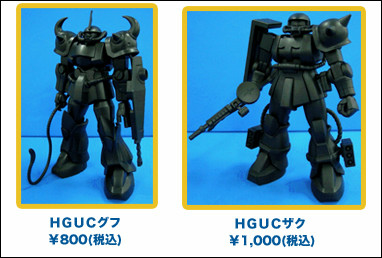 Zaku displayed at the vendor's booth at Shiokaze Park, Odaiba.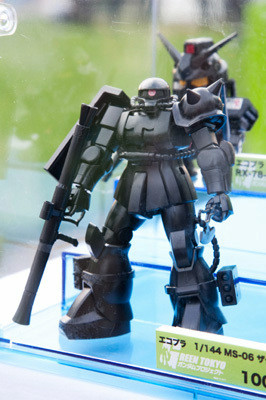 RX 78-2 Gundam.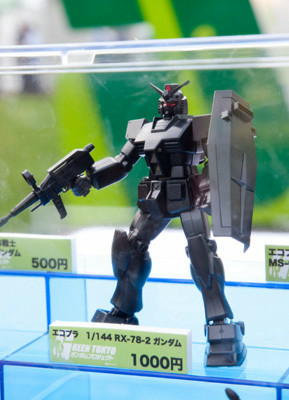 MS-07B Gouf.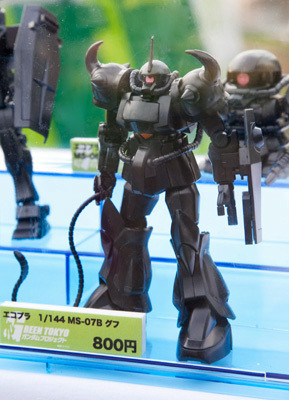 Another thing you can't miss is the "HG RX-78-2 GUNDAM Ver.G30th GREEN TOKYO GUNDAM PROJECT", a special model based on the 60 ft. statue sold exclusively at the event.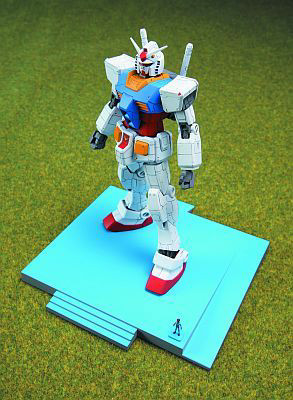 1,500 yen.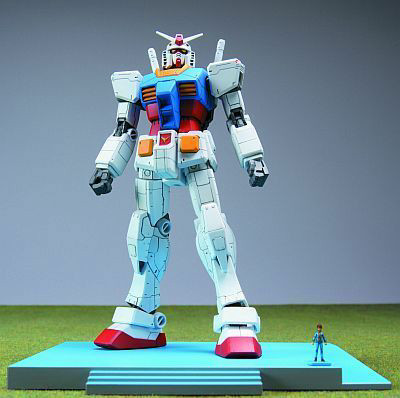 Package.


Most parts are pre-coloured, but you have to paint this tiny Amuro Ray.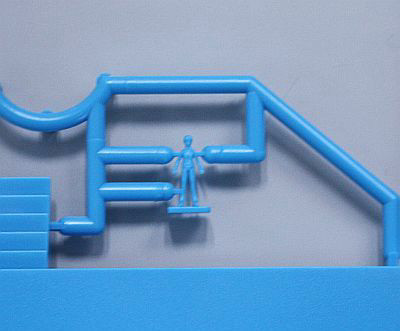 ©Sotsu / Sunrise

Related Posts:
History of Gundam Armed Force Emblem chronicled as "Zeppin Gundam" Pins Collection - GIGAZINE

The Most Campiest Mobile Suit Ever! Pink Gundam with Lace Garters - GIGAZINE

A die-hard Gundam fan made 7 meter "Z GUNDAM" by 7 years of solo work - GIGAZINE

Life-sized 60ft. Statue of Gundam Coming to Shinagawa - GIGAZINE

Novel "Mobile Suit Gundam UC(Unicorn)" to be adapted to anime this winter - GIGAZINE