"Honbachi" flowerpot by Tokyo Pistol for the Green Bibliophile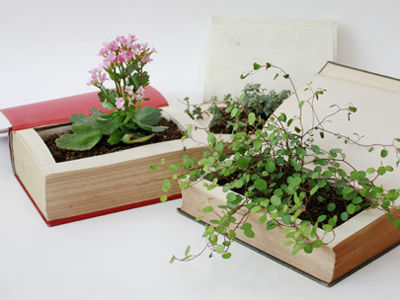 Used-book-turned-flowerpot "Honbachi (lit. Book pot)" by TOKYO PISTOL might be the greenest afterlife for books. And it looks good, too!

Read on for details and pics.
TOKYO PISTOL | GOODS | HONBACHI

"Honbachi" comes with plant and soil.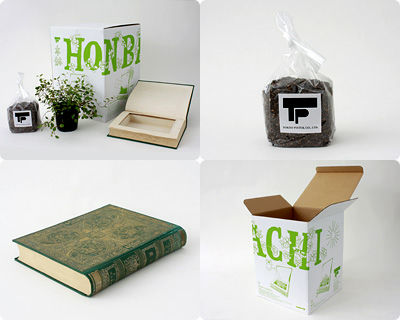 You can choose the books and plants.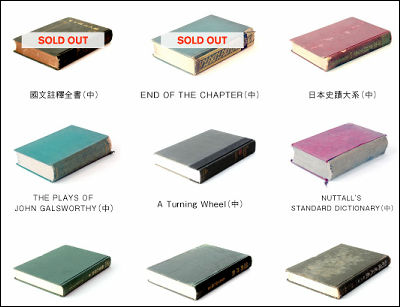 Kalanchoe, Pilea and Wireplant. You can choose the flower colour of Kalanchoe from red, white, yellow, orange and pink.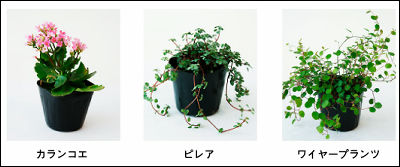 Looks great. Keep them indoors by your window. Just be careful not to water too much.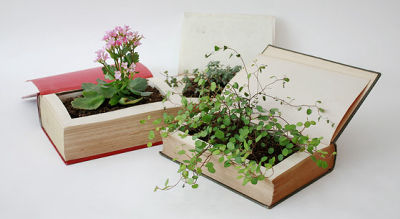 Price range from 6,300 yen to 10,500 yen, depending on the size of the book. A bit pricey, and we're not sure about overseas shipping, but you might be able to do-it-yourself with a nice old encyclopedia and reliable cutting tools. It'll make a great holiday project for kids.

Related Posts:
"eninal Tissue Case" to add style to your everyday sneezing - GIGAZINE

Fruit-Shaped Sticky Notes "KUDAMEMO" by D-BROS - GIGAZINE

DIY MP3 Player and Wooden MP3 Player "MOTZ" series by COWON Japan - GIGAZINE

Bandai's PELLER MODEL to make you and your friends Action Figure - GIGAZINE
in Note, Posted by darkhorse_log