"eninal Tissue Case" to add style to your everyday sneezing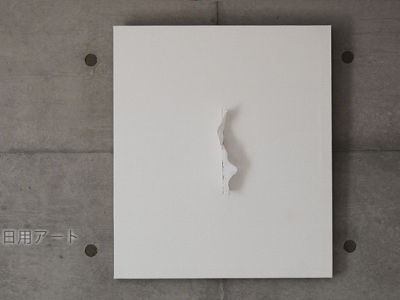 (This article was originally posted in Japanese at 15:25 Jul. 03, 2009)

Have you ever noticed beauty in the light and shadow playing on a piece of tissue? Product design unit fift did, and made this canvas tissue dispenser to hang the accidental art on your wall.

Read on for details and pics.
eninal "Tissue Case" - novelax store online

"eninal" (or eninaru according to Japanese standard romanization system) means "picturesque".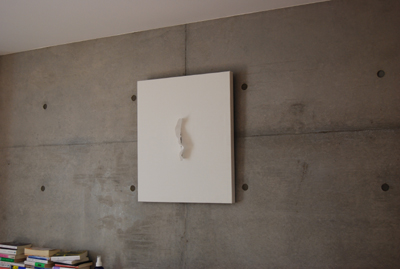 Dispenses the tissue out of the slit.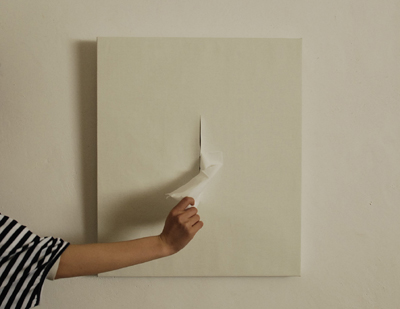 Huge for a tissue box, 48cm wide, 56cm tall (19*22 inch). 18,900 yen.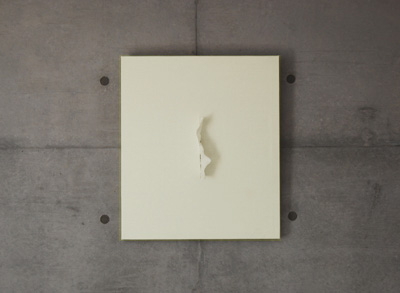 The prototypes were even more bigger.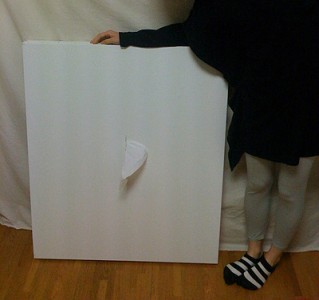 Back.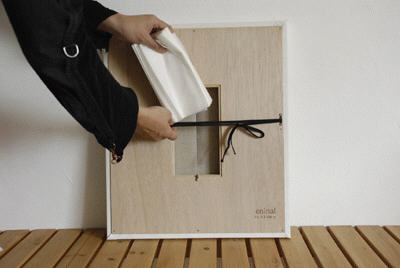 Designed by creative unit "fift", Asami and Katsunari Igarashi. Available at novelax store online. "eninal" series also includes eninal "Tray" wall organizer canvas with hidden magnets to stick your keys, stationery and other bits and pieces.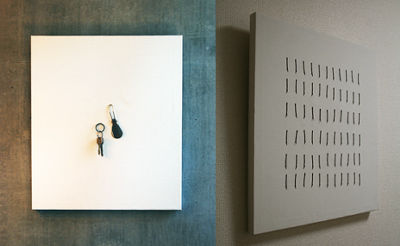 Related Posts:
Fruit-Shaped Sticky Notes "KUDAMEMO" by D-BROS - GIGAZINE

Bizarre and Fantastic artworks at Japan Media Arts Festival - GIGAZINE

Amazing! Massive papercraft LEGO blocks you can actually play with - GIGAZINE
in Note, Posted by darkhorse_log