The Deluxe Twin Room of "APA Hotel & Resort [Tokyo Bay Makuhari]"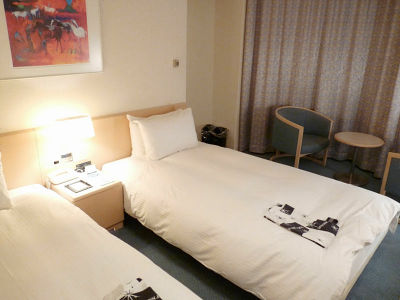 (This article was originally posted in Japanese at 19:44 June 30, 2009.)

Wonder Festival 2009 summer, the larget event specialized on garage kits, is coming on this July 26. As it's the first Wonder Festival in a year, so many dealer are to gather at the site.

The event is held at Makuhari Messe, Chiba. Since this APA Hotel & Resort is connected to the site by pedway, the single-bed room is completely booked. But, there still are some vacancy in higher grade room.

Here are some photos, videos and review of the Deluxe Twin Room of "APA Hotel & Resort [Tokyo Bay Makuhari]"

Read on for detail.

The location. Right next to Makuhari Messe, Chiba

View Larger Map

The building seen in front of me is actually Hotel New Otani, not APA Hotel.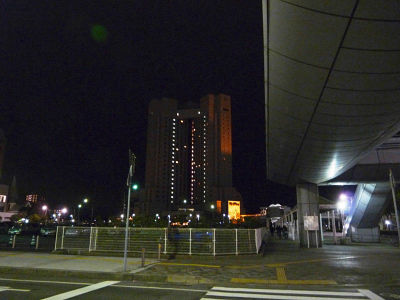 APA hotel and Makuhari Messe are connected directly via corridors like this.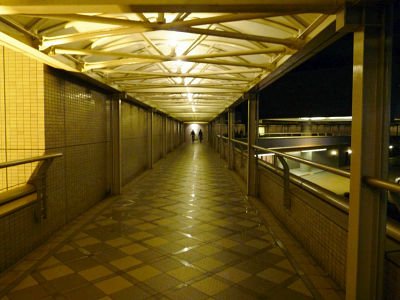 Sorry for a dark picture. This is APA Hotel & Resort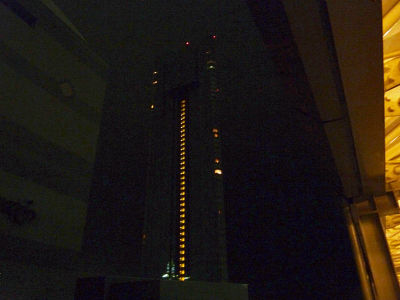 APA Hotel viewd under sunlight. The triangular prism shape is kinda unique.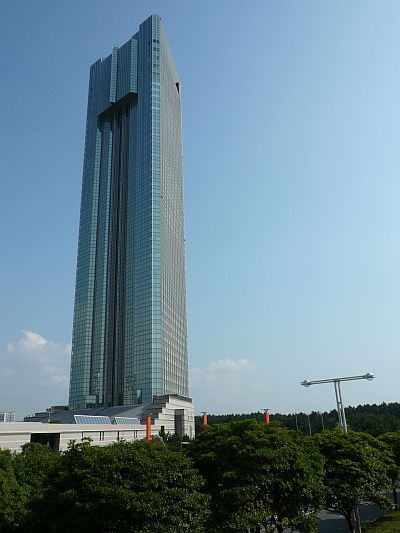 This time we stayed at Room 2801. Actually we reserved a single-bed room but somehow they missed the procedure. So they offered us this "Deluxe Twin B" as an upgrade. It's 35.03 square meter(about 377.059782 square feet)large and costs about 300 dollars for a night.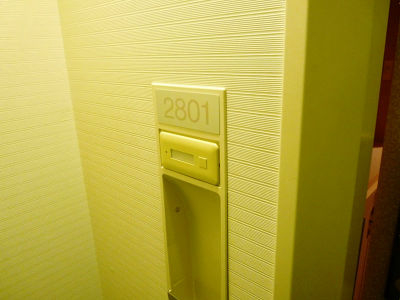 Entering the room.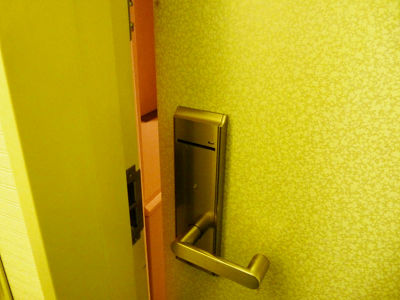 Brief preview of the room.


Room 2801 is placed at the end of a hallway and is facing the ocean.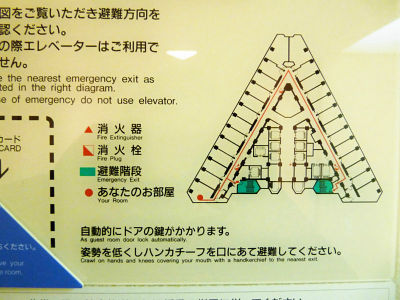 Seeing hallway to the bedroom from the portal.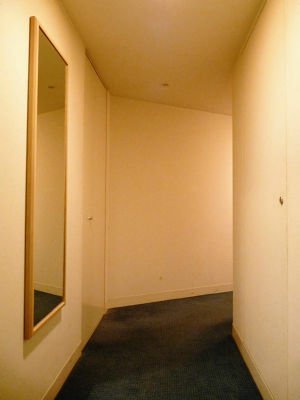 Seeing backward.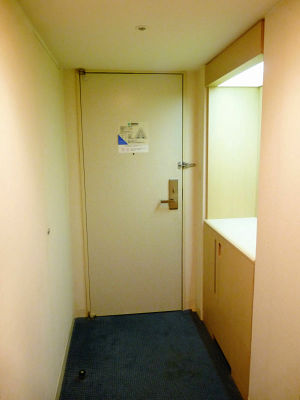 Shoecase and refrigerator placed by the door.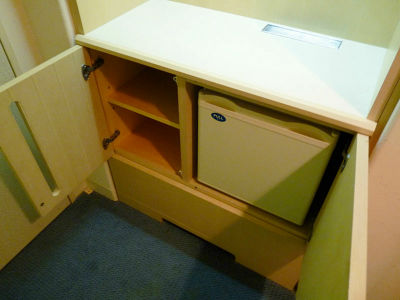 Seems roomy.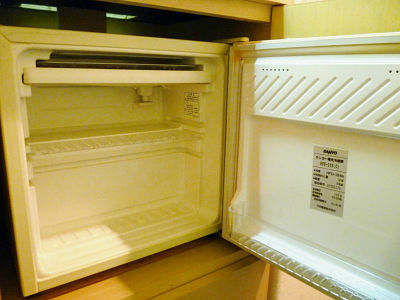 Testing its capacity. Seems working fine.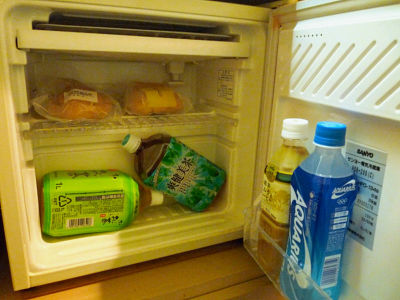 Walk-in closet is set at the corner of the hallway.


Dressing table with mirror.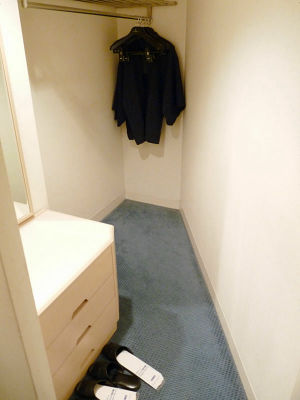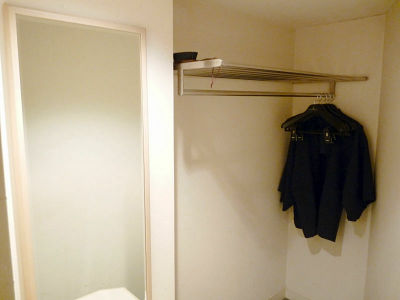 To the bedroom.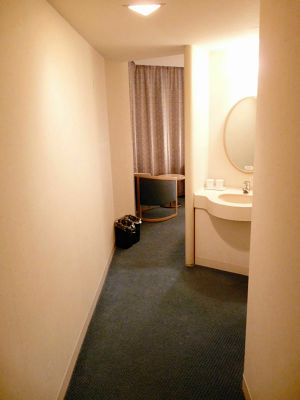 The sink is separated from the bathroom so it has enough room to breathe.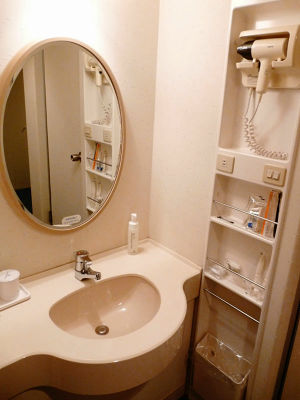 Toilet Articles.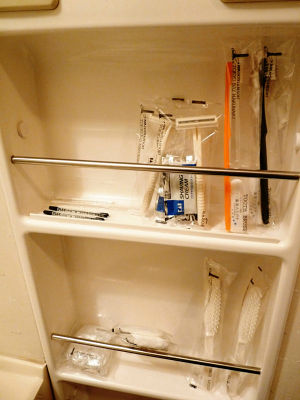 Face and hand soap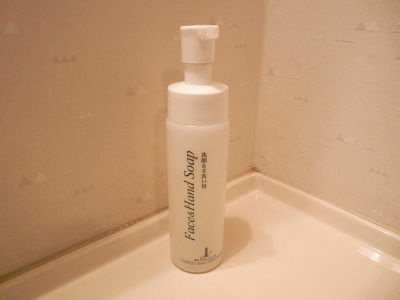 Cups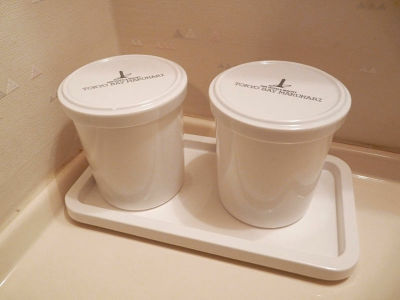 The bathroom.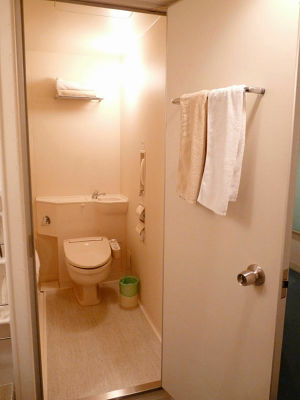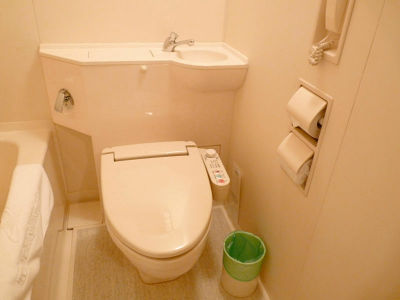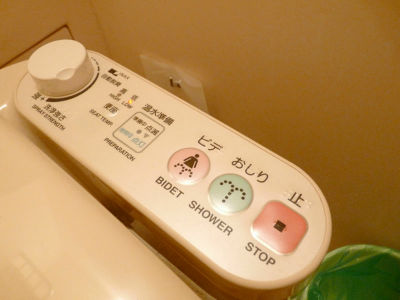 The bathtub is long enough to lie in.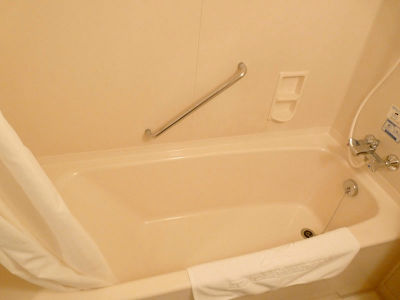 Shower and soap dispensers. No problems at all.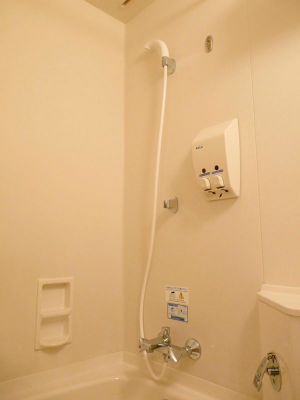 And finally, the bed room.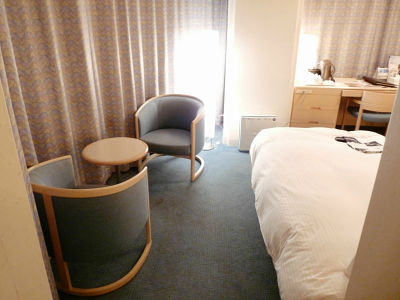 The light seems too shiny on this image but actually its fairly moderate.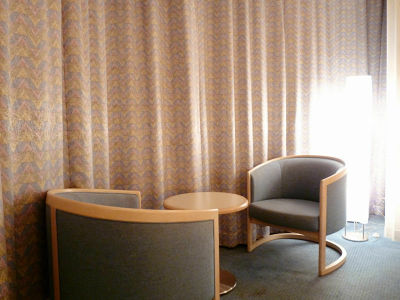 Two beds.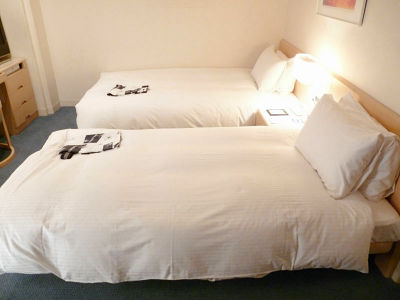 Air purifier.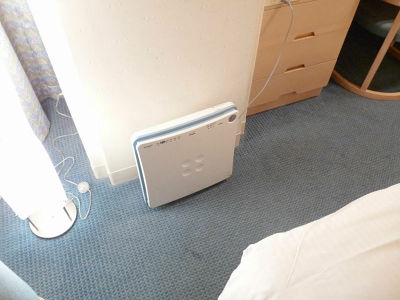 Desk and television.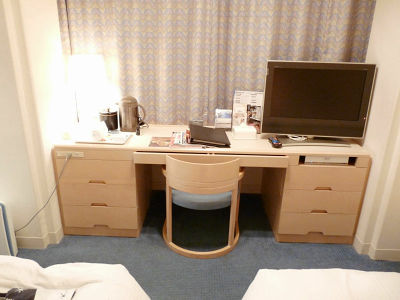 There are two outlets but air purification system uses one. LAN socket is placed here.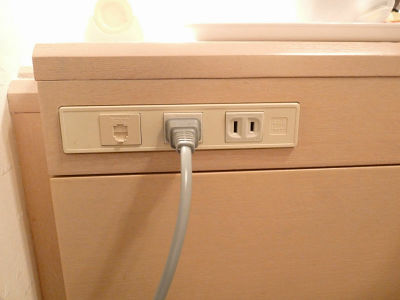 Tea bags, pots, glasses et cetera.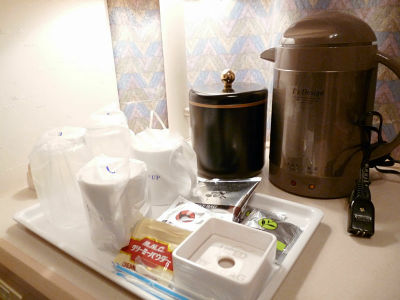 Chair. Steadily built and comfortable.


Drawer of the desk.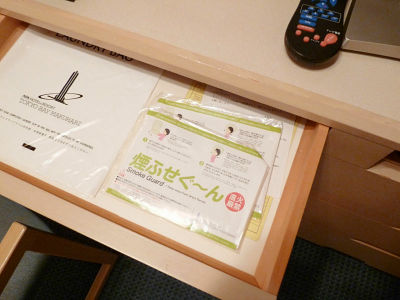 The bedroom seen from the desk.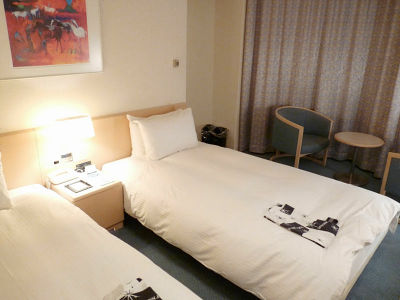 The bed is just ordinary but two pillows each bed makes it really comfortable.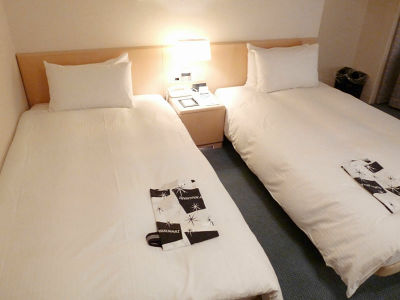 The bedside table.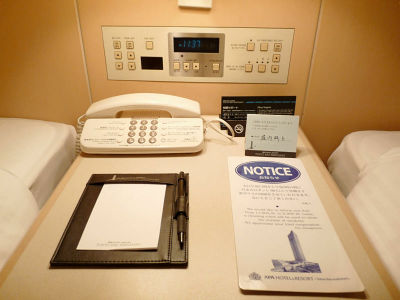 The safe under the bedside table.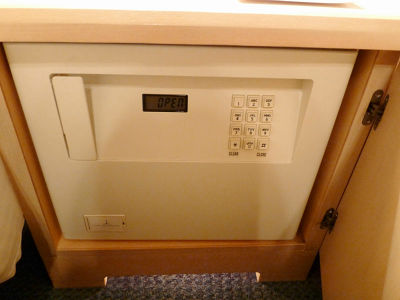 An alarm clock.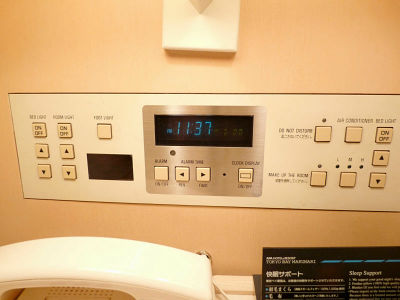 The night view of Makuhari city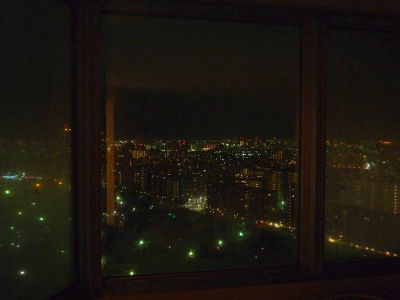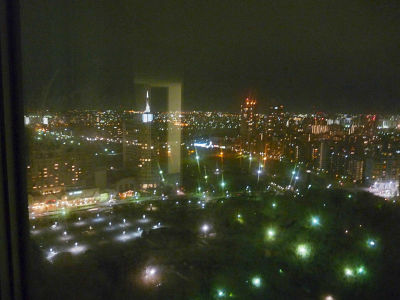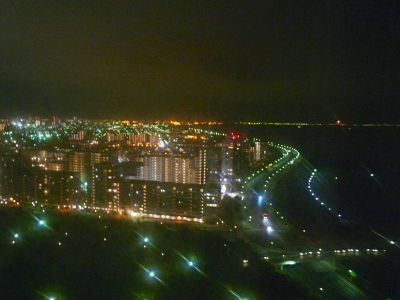 The parking lot underneath the room.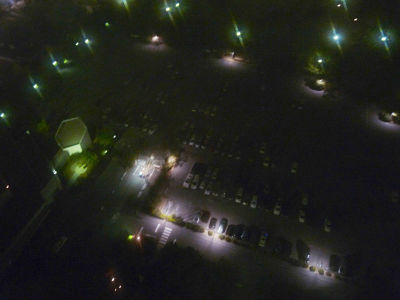 It's a really convenient place for Makuhari Messse visitors. There's 24/7 convenience store in the same building and the room has good insulation against noise so you can stay with comfort. The only criticism is that if you stay at floors too high, you have to wait for elevators to come so long.

Continuation:
The Single Room of "APA Hotel & Resort [Tokyo Bay Makuhari]" - GIGAZINE

Related Post:
Machiya-turned-Hostel GUEST HOUSE PONGYI opened in Kanazawa - GIGAZINE

"REMM AKIHABARA" - the nearest hotel from Akihabara Station - GIGAZINE

Hotel Review: Shinjyuku Washington Hotel, the nearest hotel to Tokyo Metropolitan Office - GIGAZINE