Bandai's PELLER MODEL to make you and your friends Action Figure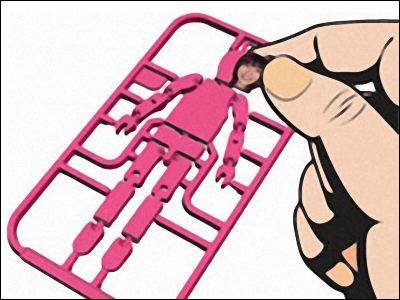 (This article was originally posted in Japanese at 17:28 Jun. 29, 2009)

Bandai is releasing a unique toy called "Peller Model", a kit to make cute little action figures of you and your friends.

Read on for details and pics.
(Japanese)BANDAI::Press Release::PELLERMODEL

(Japanese)PELLER MODEL

Bandai's "Peller Model" kit to make your own one-in-the-world action figure is to be released on July 18th for 500 yen.

The kit includes one Peller Model unit, two sheets for test print, one sticker sheet and a stand.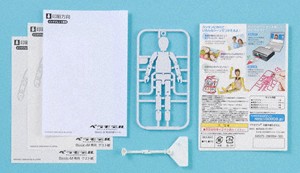 Comes in four colours.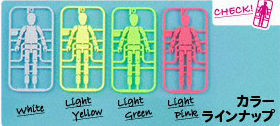 Easy to make. First you download and install the original software, open your favourite picture and adjust the frame.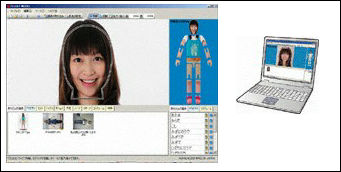 Choose your outfit from 70 or so templates, or you can use the clothes you're wearing in the picture.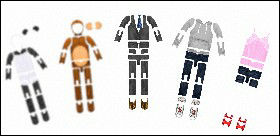 Print the sticker, put it on.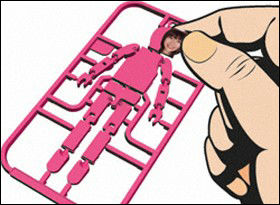 Snap it off the frame. You don't need scissors or anything.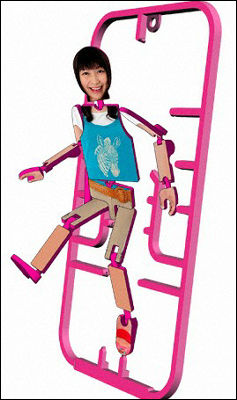 100mm tall. With 16 joints, it can stand on its own dispite being 2mm thin.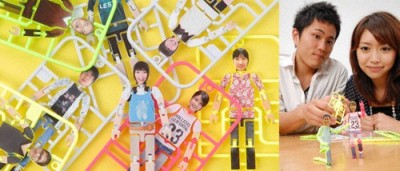 Pose it as you like. It'll also make a perfect memento of memorable occasions.



You can use not only photographs but any images so maybe you can make action figures of you and your favourite anime character, date her in the figure world. Or is that too pathetic?

Related Posts:
DIY MP3 Player and Wooden MP3 Player "MOTZ" series by COWON Japan - GIGAZINE

Cutest USB Flash Drive / Action Figure of Lupin III, Rei Ayanami, Ranka Lee and more! - GIGAZINE

Photography Contest Focused on Figurines "Doll Situation Photo Contest" - GIGAZINE

Bandai's Communication Robot "My DORAEMON" - GIGAZINE

Bath bombs in candy wrappers looking just like Fujiya's "Milky" Candy - GIGAZINE
in Note, Posted by darkhorse_log