Video of Adorable Robot Girl "hina" Making Coffee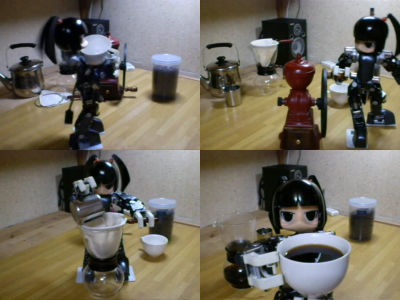 This awesome video of a cute little robot called "hina" making coffee has been enchanting a huge part of the Japanese Internet population since it was first posted on Nico Nico Douga. Now you can watch it on YouTube.

Read on for details and pics.
YouTube - コーヒーを淹れさせてみた -oil Master's brain-

Getting ready.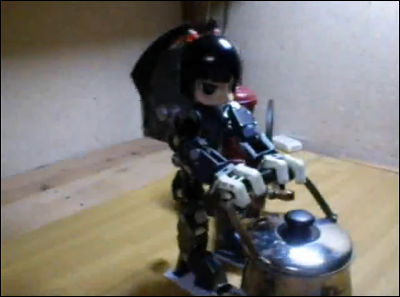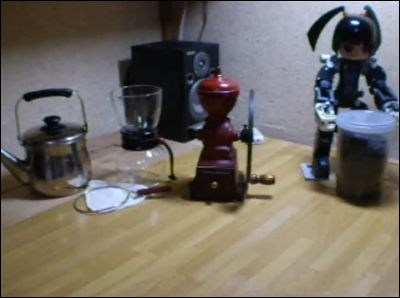 Setting the equipments.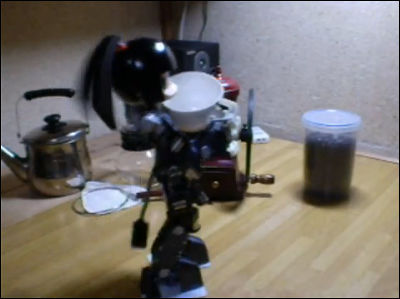 With occasional little helps from her master.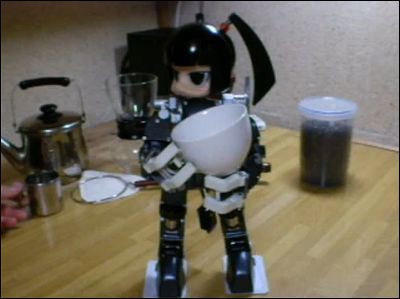 Setting the beans.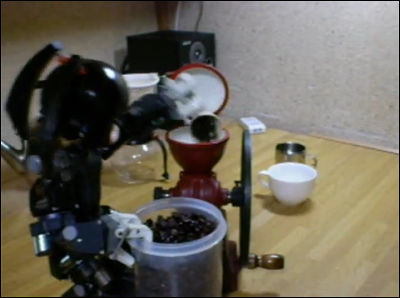 She's got strength enough to grind the beans.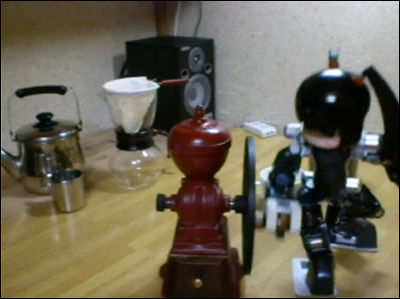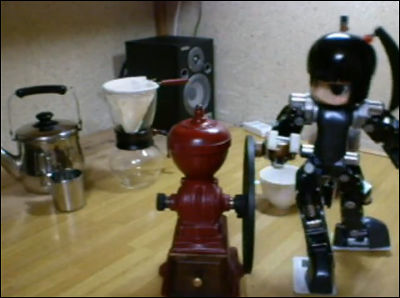 The fact that she never smiles only adds to her charm.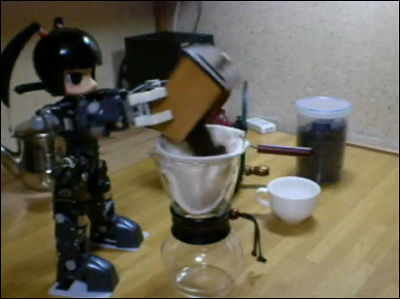 She can even wait between drips to allow time to brew.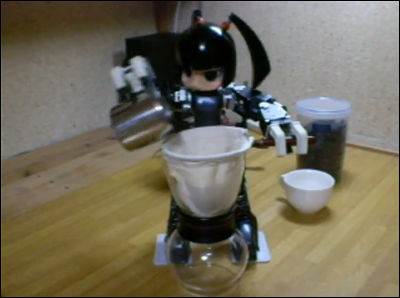 Another little help from the master.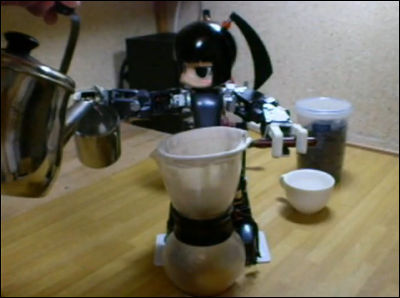 She looks to be so concentrated.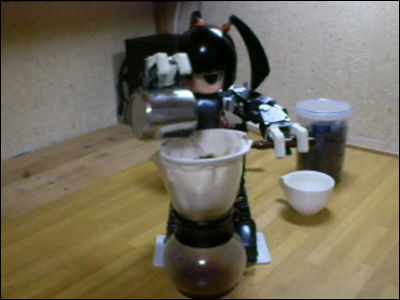 Carefully pouring.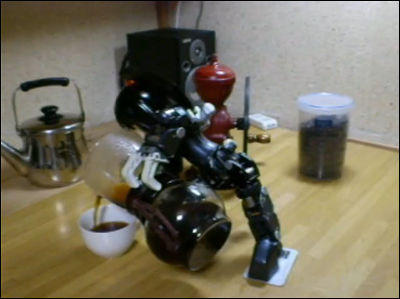 Take a sip!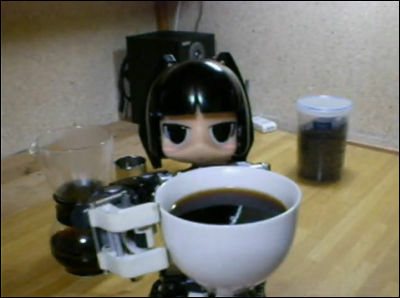 Isn't she marvelous? Regrettably, the creator informs us on his blog that this short video actually took three days in shooting and there were some "cheating" going on behind the scene, for example, things she looks to be carrying are tied or screwed to her arm since her fingers don't really work, and the mill is empty when she looks to be grinding beans. But the video's great anyway, you can't help wishing someday to own a cute little robot like this.

"Hina" means chick (as in baby birds, not women). The robot is 36cm (about 14 inch) tall, weighs about 1.1kg (2.4 lb). You can see some more pics and details of the robot here.

Related Posts:
5'2" and 95 lbs. HRP-4C Humanoid looking eerily like a Japanese Girl - GIGAZINE

KOBIAN, the robot with rich and true body expression - GIGAZINE

Life-sized model of Natsuko from the iron work manga "Natchan" - GIGAZINE

Photography Contest Focused on Figurines "Doll Situation Photo Contest" - GIGAZINE