PONYO swimming with fishes in Aquarium Kaiyukan, Osaka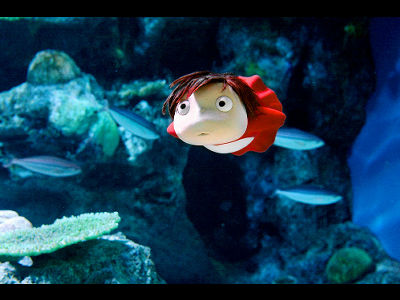 Aquarium KAIYUKAN is one of the largest public aquarium in the world, located in Tempozan, Osaka. To promote the DVD release of Ponyo on the Cliff by the Sea on July 3, Ponyo is swimming with fishes in the aquarium.

Read on for details and pics.
(Japanese)Ponyo Swimming in Kaiyukan - MSN Sankei News

Ponyo came to Osaka on June 20, 2009. The 25cm (10 inch) tall plastic doll is attached to transparent wires manipulated by staffs of the aquarium, swimming in Aqua Gate, the tunnel-shaped tank in the entrance of Kaiyukan.

You can take pictures with Ponyo.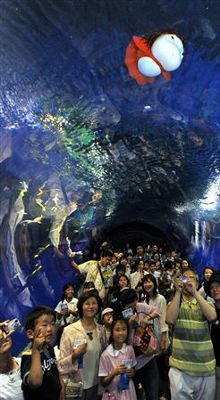 Ponyo swimming with cownose ray.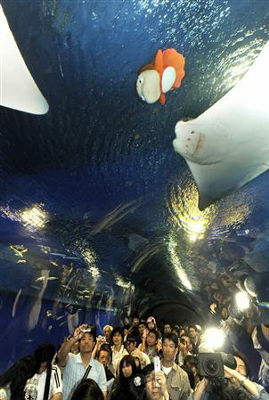 The event will be held until Sunday, June 28, 2009 (the aquarium is closed on 24th and 25th). Don't miss it if you happen to be visiting Osaka.

Related Posts:
HD Trailer of "PONYO" came out for English speakers - GIGAZINE

Tokyo Anime Award announced -"Ponyo on the Cliff by the Sea" was chosen Animation of the Year - GIGAZINE

Top 10 Ghibli Characters People Want to Date - GIGAZINE