HD Trailer of "PONYO" came out for English speakers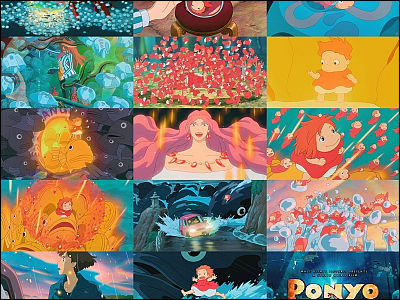 (This article was originally posted in Japanese at 19:37 Jun. 23, 2009)

Ponyo on the Cliff by the Sea will come out in Japan as a DVD on July 3rd, and outside Japan, an English dubbed version is to finally premiere in August. A HD (max. 1080p) trailer came out.

By director Hayao Miyazaki's decision, no official trailer has come out on the Internet before (Videos on YouTube were illegally posted), so this is the first ever official video of Ponyo on the Web.

Read on for details and pics.
Apple - Trailers - Ponyo
http://www.apple.com/trailers/disney/ponyo/

Click to enlarge the pics. The enlarged images will be 720p, but you can actually see the trailer in even better image quality (1080p).

Jellyfishes.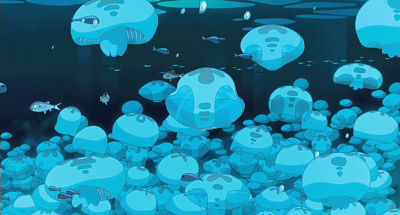 Detailed work.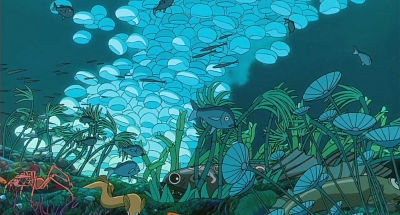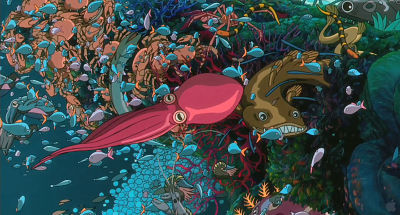 A town sank into the ocean?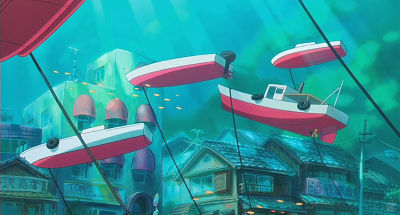 Fantastic.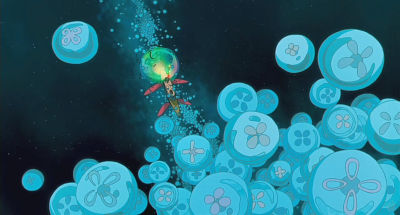 And it has perspective.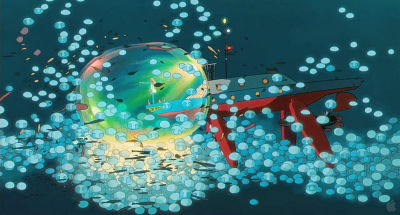 Even the fishes in the background are moving.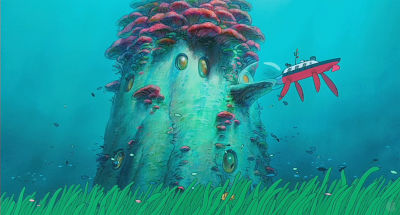 The quality calls for HD.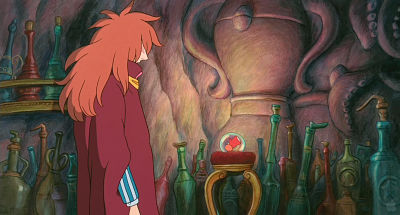 Sharpness of the image is a little lost in this JPEG format, but it's so crisp in the video.


The sea roars and moves.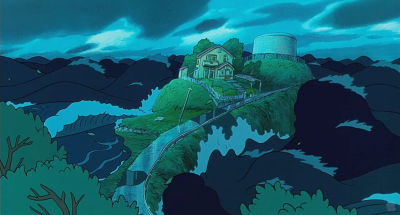 The rain looks quite realistic.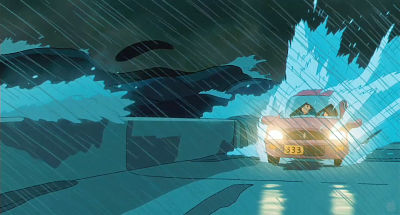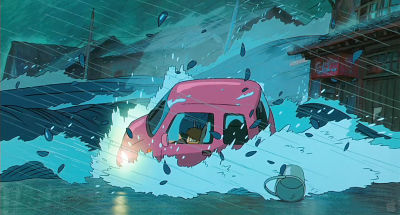 Ponyo.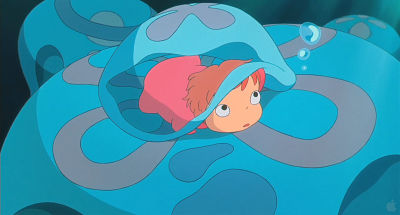 See the translucence.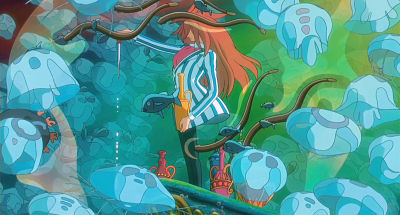 Countless Ponyos.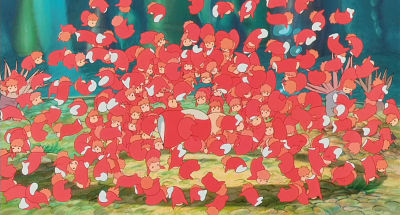 You can see how the effect of light is emphasized in this scene.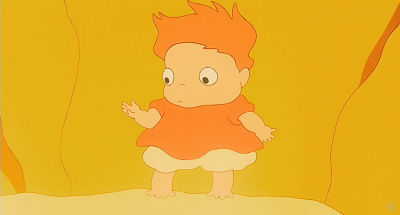 Brake lamps are reflected on the wet road.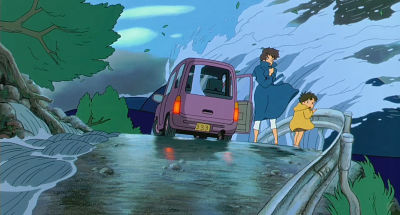 The wind is shown by flapping raincoat, hair and blown leaves.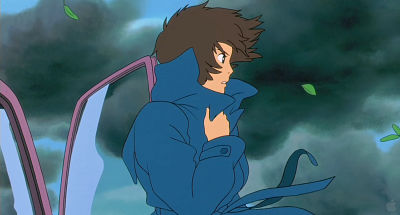 Detailed backdrop.


They did a beautiful work here capturing the course of light.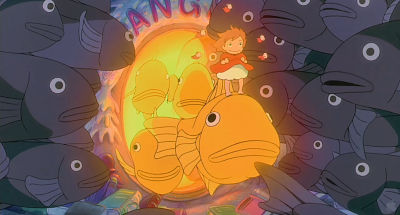 The little shiny things sprinkled on her are effective finishing touch.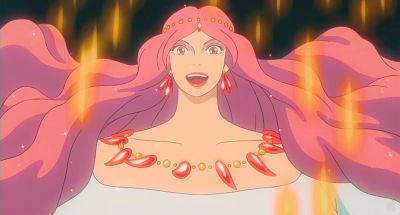 Amazing.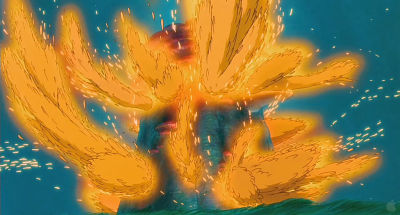 All different face, no copy & paste here.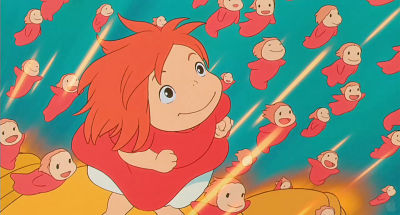 They really look shining.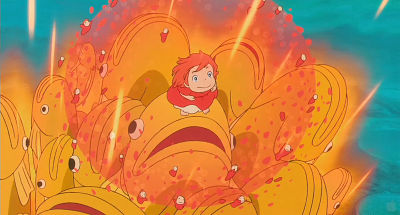 Ships to show the immensity of the fishes by comparison. Could you spot the second ship on the horizon?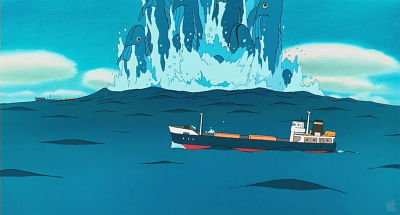 Ponyo running.


Amazing works on the bouncing waterdrops.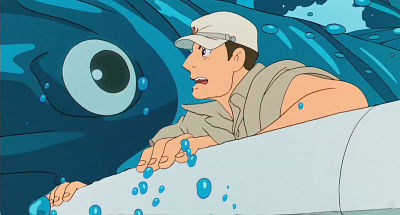 Hayao Miyazaki once said "It's so hard to depict water" in NHK's documentary programme. You can see the great effort put in the film.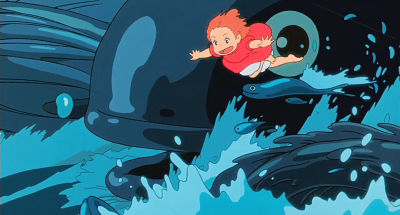 Not many anime would have depicted Ponyo's reflection on the fish.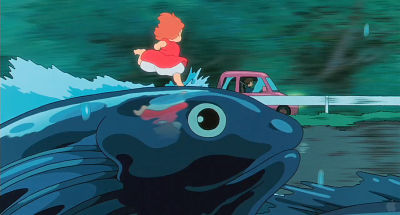 Even the people in the vehicle are detailed.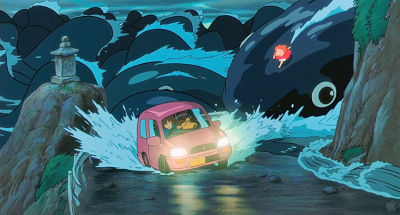 Beautiful sky. The background artists did a great job.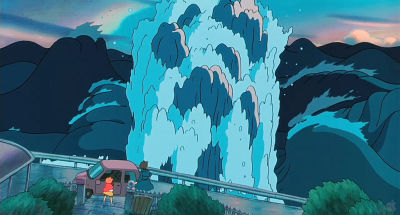 It's insanely complicated to animate this many objects at once.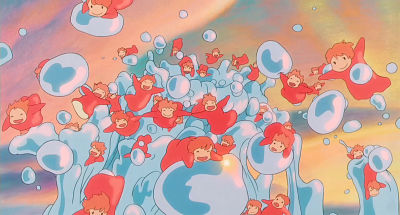 Faithfully illustrated up to the tiny shining points and droplets that you'll hardly notice on the screen.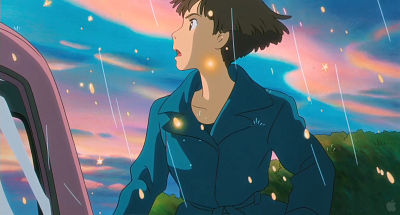 Realistic light and reflection gives depth to the anime.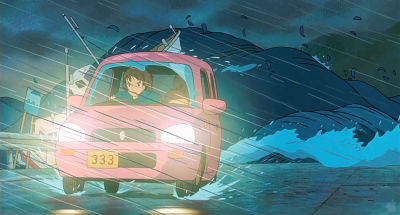 This scene actually moves really fast but no sloppiness can be spotted even in frame-by-frame playback.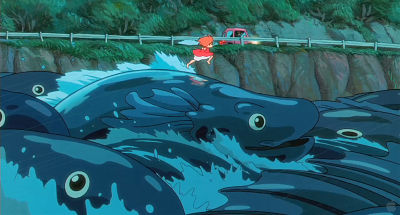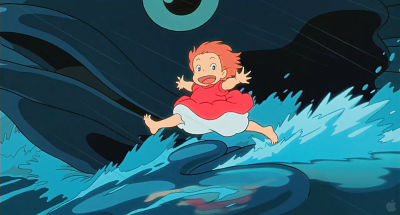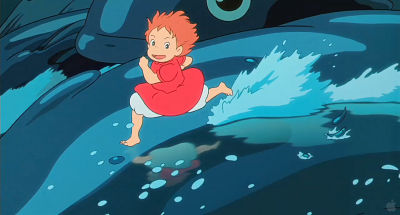 Title.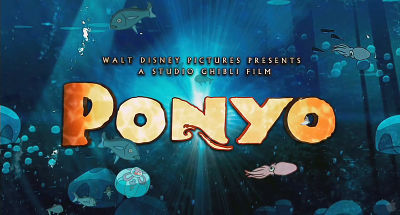 Opens on August 14 in U.S.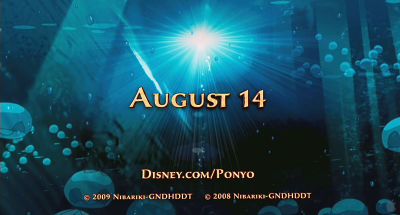 DVD will be released on July 3 in Japan. Will also come out as a Blu-ray disc in December, 2009.

Related Posts:
Tokyo Anime Award announced -"Ponyo on the Cliff by the Sea"  was chosen Animation of the Year - GIGAZINE

Top 10 Ghibli Characters People Want to Date - GIGAZINE

STUDIO GHIBLI's new branch in TOYOTA's Head Quarters - GIGAZINE