DIY MP3 Player and Wooden MP3 Player "MOTZ" series by COWON Japan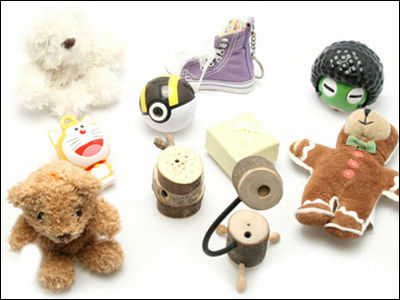 Cowon Japan is releasing INO-500, a do-it-yourself kit to convert your favourite trinket into a digital audio player, on July 2nd in their "Motz" series MP3 players.

Also to be released are two adorable rosewood MP3 players, acorn-shaped ACORM-500 and PHOTO-500 to carry your favourite picture with music.

Read on for details and pics.
(Japanese)COWON - Motz DIY MP3 Player INO-500

The kit.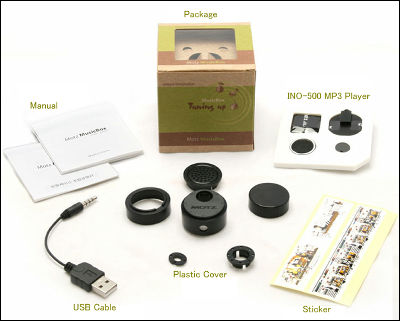 This is how the MP3 player comes like.


You can fit the unit in the cylindrical plastic case. It comes with two stickers.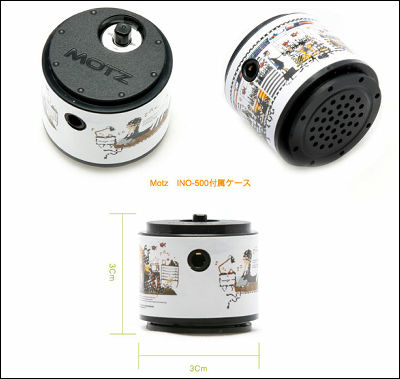 Or get more creative. Convert your favourite teddy bear.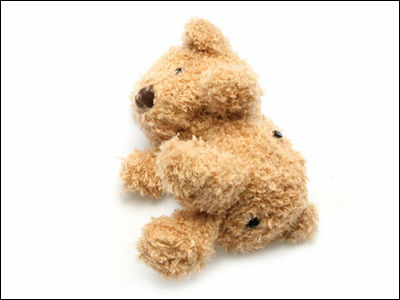 Or make a wooden box, fit it with bigger speaker.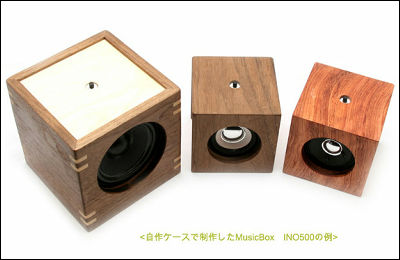 Here are some examples. You can use a piece of wood, stuffed animals, toys, your favourite character's figure or pretty much anything.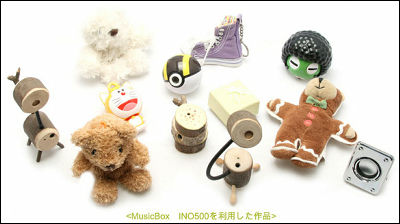 Find it difficult to make up your mind? In the meantime you can fit the player to the box and enjoy music while you decide.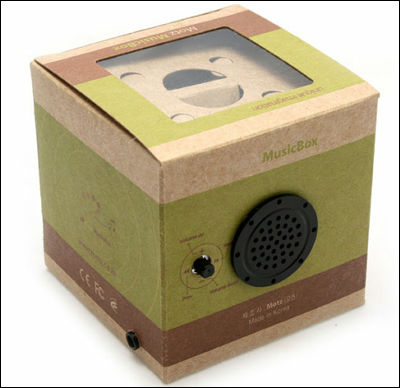 6,800 yen (about $71) including tax, now available for pre-order online.

Specification
Product Name: MusicBox
Product Number: INO-500
Interface: USB 2.0 data transfer
Required OS: Microsoft Windows Vista/XP
Power Supply: Built-in Rechargeable Lithium Polymer battery
Charging Time: About 3 hours (Max. 8 hours of continuous playback on headphones, 3 hours on speaker)
Memory: 2GB
Dimension: 27 x 25 x 8.5 mm (Width x Length x Thickness)
Supported File Formats: MP3 / WMA / OGG
Output Frequency: 20Hz~20KHz
The rosewood models look good, too.

COWON - Motz Donguri MP3 Player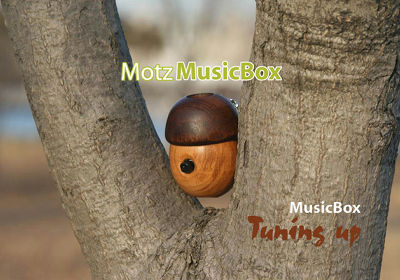 The adorable acorn-shaped ACORM-500.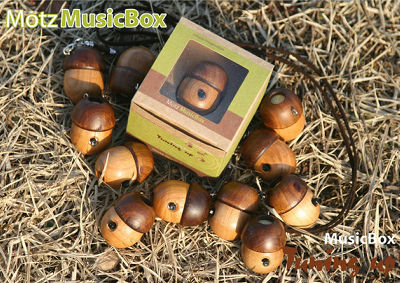 Comes with straps to hang it from your neck or use it as a key chain. 7,800 yen.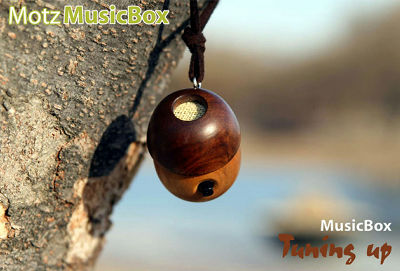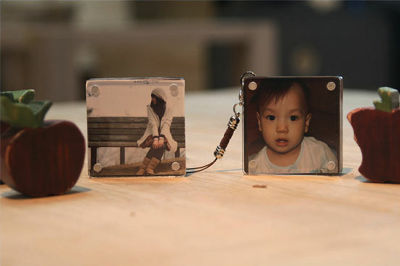 PHOTO-500, 8,800 yen. The picture can be changed easily by magnet.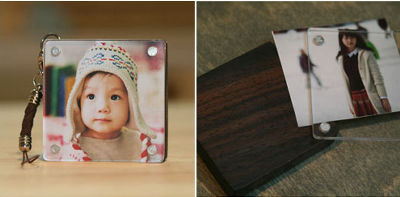 Related Posts:
Most Adorable Desktop Speaker to make Puppy Dog Eyes at you - GIGAZINE

Cutest USB Flash Drive / Action Figure of Lupin III, Rei Ayanami, Ranka Lee and more! - GIGAZINE

Wooden USB Memory with Post-it "USB Memo2ry" - GIGAZINE