"Coca Cola Plus Catechin" makes you feel odd with Green Tea flavor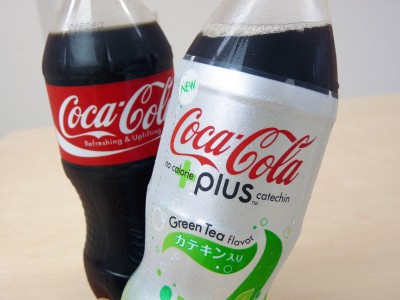 (This article was originally posted in Japanese at 17:59 June 10, 2009.)

You all know that there are bunch of strange-flavoerd soft drinks in Japan such as cucumber Pepsi, but this "Coca Cola Plus Catechin" flavored with green-tea based additive is over the top. It may amuse you Japan-addicts a lot.

Read on for detail.

The bottle of "Coca Cola Plus Catechin". Green letter on silver background.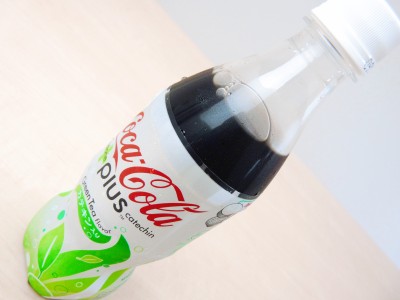 Kinda look like the label's designed for isotonic sports drink.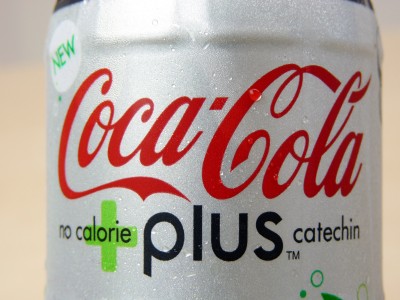 Nutrition facts. 0Kcal per 100ml. Coca Cola is now holding a giveaway campaign using the number on the back of the cap


Ingredients. "Green Tea Essence" is shown on the list.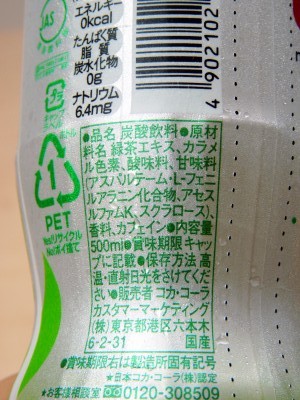 "Green Tea flavor Cathechin mixed" phrase doesn't sound like coke discription.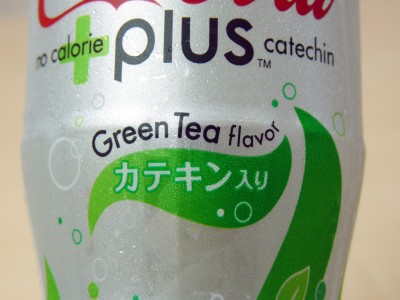 Cap is designed to advertise their giveaway campaign.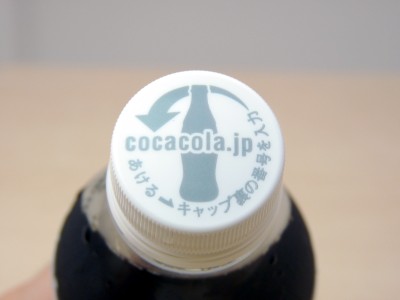 No ordinary cola smells like this.


Comparison. Left: "Coca Cola Plus Catechin" Right: Ordinary Coca Cola.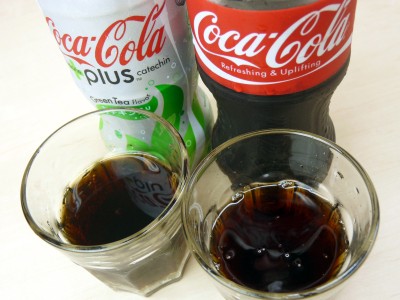 At first we were afraid that coke might mask the green-tea taste completely. But compared to the rather sour taste of normal coke, "Plus" tastes mellow and of course green-tea-ish. In fact, green tea flavor seems to match cola flavor, kind of addictive. Too bad the product is sesonal.

Related Post:
Geekiest Refreshment ever! "Comic Green Tea" on sale Exclusively at Tokyo Big Sight - GIGAZINE

A drinking review of Megaman's wonder drug "E-can" - GIGAZINE

Fanta's New Flavour "Fanta World California Grapefruit" - GIGAZINE