We Chanced the Hazardous Fireball Ramen at Kyoto "Men Baka Ichidai"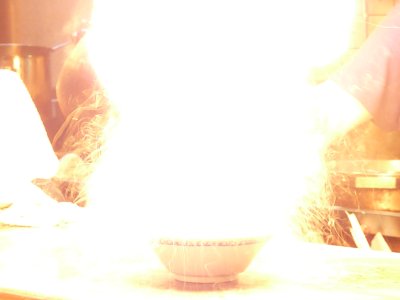 (This article was originally posted in Japanese at 19:30 Jun. 05, 2009)

Ramen, the Japanized noodle originated in China, has developed wide varieties with geographical and vendor-specific differences. Cooking methods varies as well as style and flavour of noodles, soup and toppings.

We got a whiff of a ramen joint in Kyoto that serves a highly flammable ramen and went for it. Heated green-onion-oil is poured in the ramen just before serving, setting the dish on fire.

Here's our review with pics and video!
Around midnight.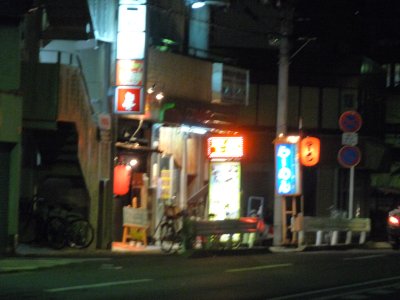 Look for this blue sign.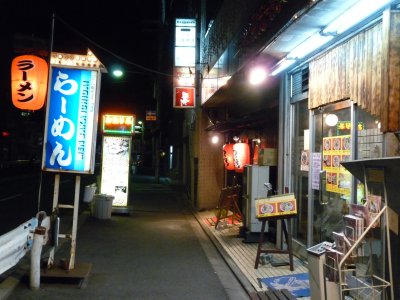 "MEN BAKA ICHIDAI" (lit. Lifetime Noodle Manic)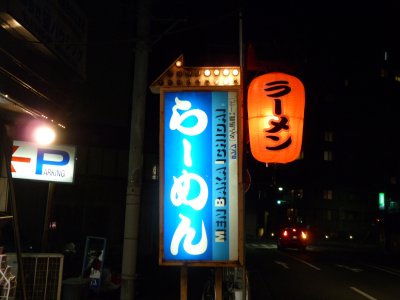 Japanese calligraphy style logo.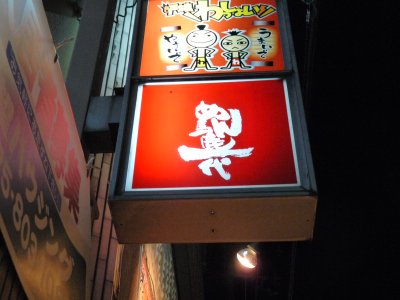 There's a parking lot provided. This sign says "MENS BAKA".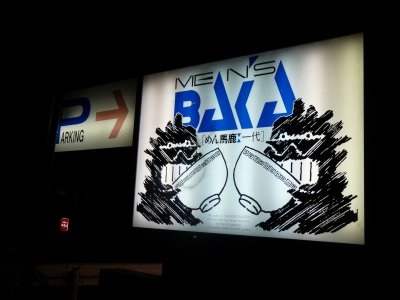 Menu.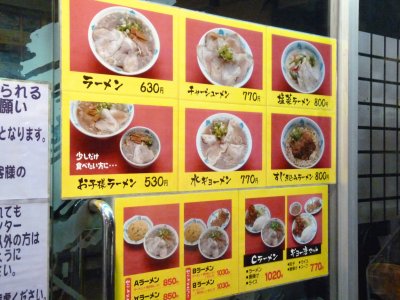 This is the fireball ramen. Actually called "Negi Ramen". 950 yen.


Collect coupons and get free ramen, original t-shirt, ramen-bowl etc.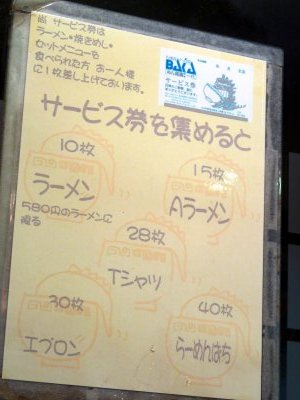 Negi Ramen is served only at the bar seats. Not recommended for children.


You can see the kitchen from the bar.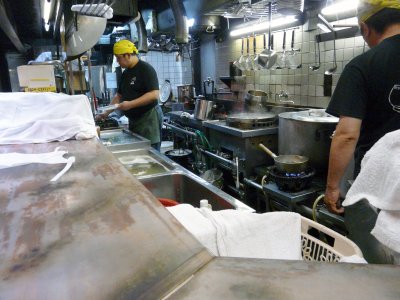 Instant ramen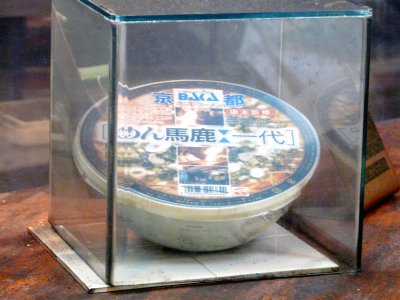 Sold at FamilyMart in 2004.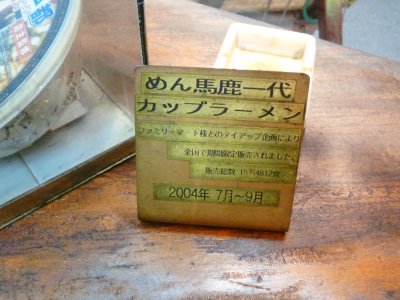 Box seat.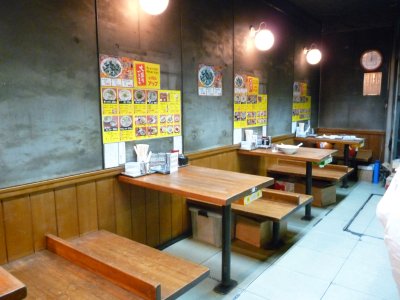 Customers who don't order Negi Ramen will be seated at these tables. Groups and couples will be separated unless all of you try Negi Ramen.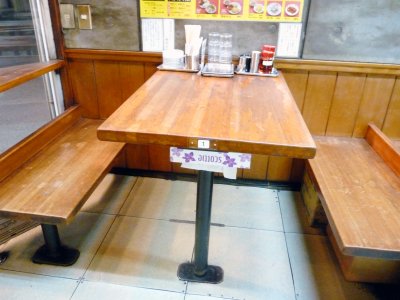 As we ordered Negi Ramen, the cooks started draping wet towels on surrounding objects.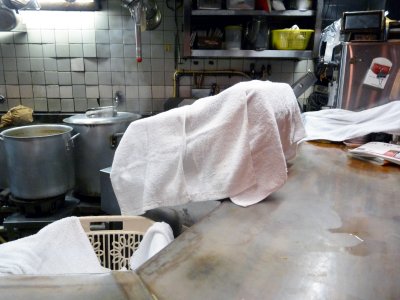 Looks burnt.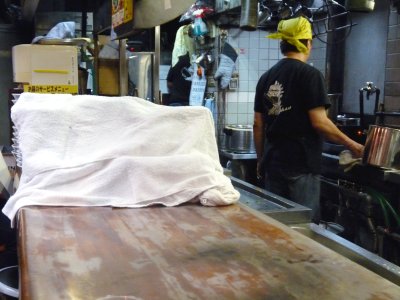 Sooty.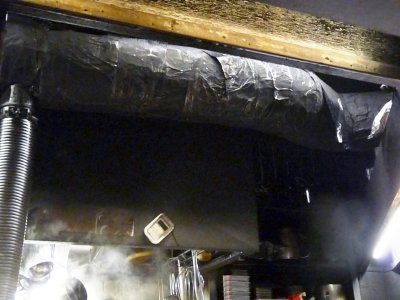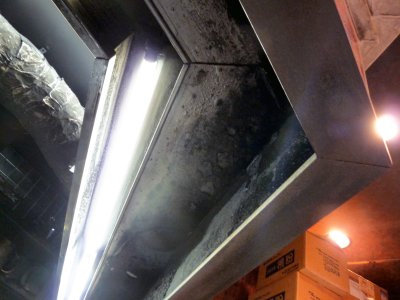 Paper apron to protect you from splashing oil.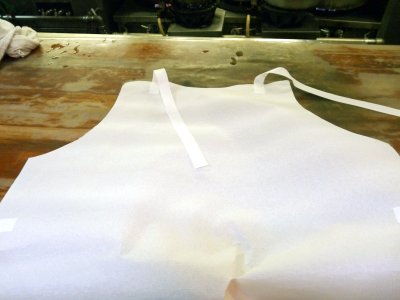 Getting ready.


Before the heated oil is poured, you'll be instructed to hide your drinking glass under the counter, keep your hands behind, lean back, keep your feet on the floor and DON'T SCREAM.

Ready? Watch this.


This is the manager/master chef.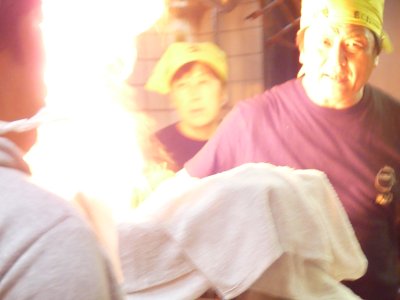 The moment the heated (burning, more like) oil hit the ramen's surface.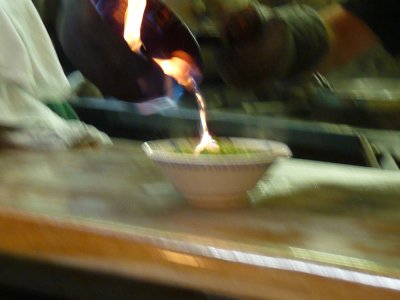 We took rapid shots.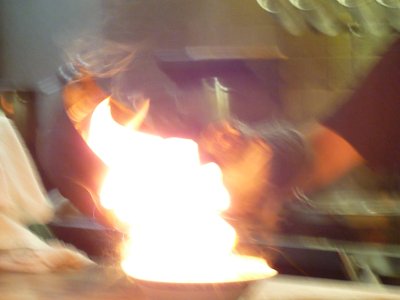 The oil looks to be poured quite liberally, but actually it's just about 30 cc (2 tbsp).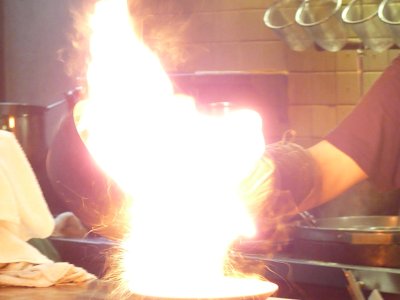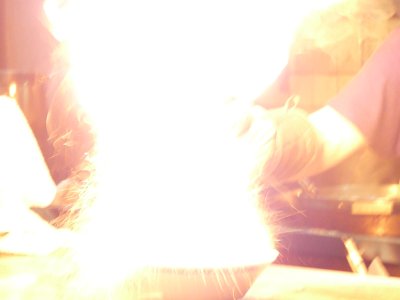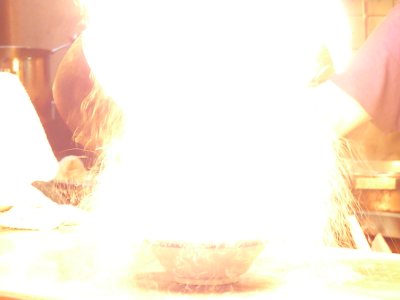 The oil is heated to 360°C (680°F).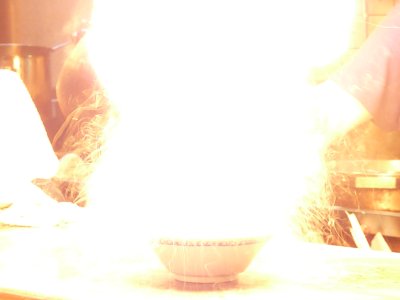 It really does get ablaze like this.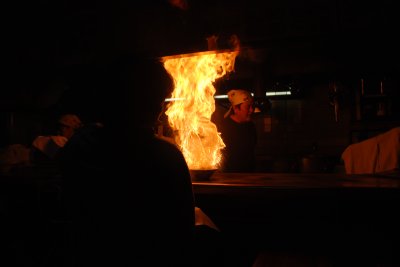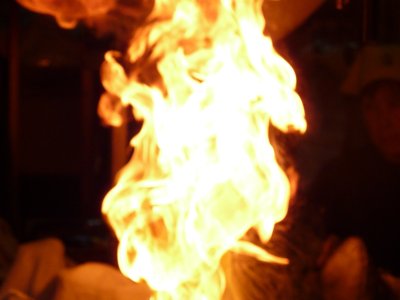 The menu on the wall was burnt when they placed the bowl closer than usual for a TV show.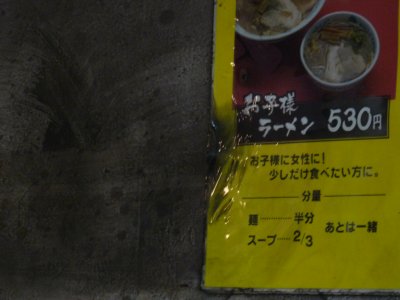 Ready to eat. You'll be warned not to touch the bowl.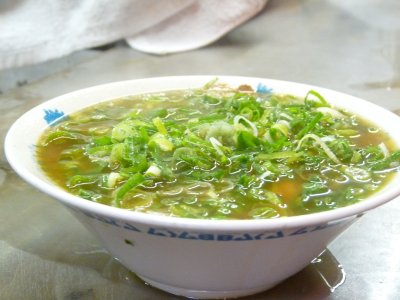 It's not as hot as you might think. Easy on the tongue, both temperature-wise and spice-wise. Light taste, as all foods in Kyoto traditionally are. Some might find it too bland, in fact.

Special set (1820 yen) comes with fried rice, fried dumplings and fried chicken.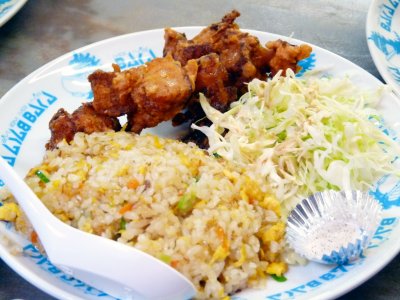 Gyoza (fried dumplings) and fried rice were lightly seasoned.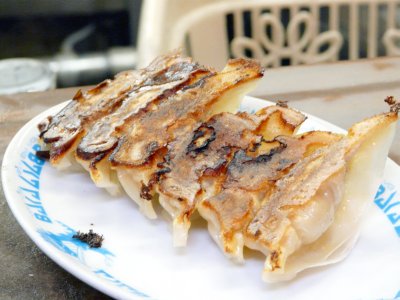 Served in original plates and dishes.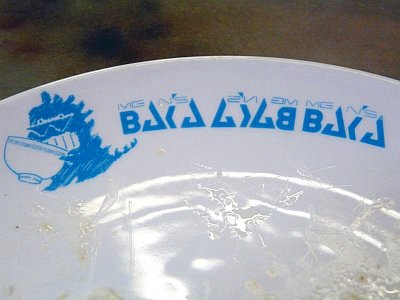 "MEN BAKA ICHIDAI" is located near the Nijo Castle. Don't miss it if you happen to pass by.

View Larger Map

Related Posts:
Picnic with spooks at Kitaro-Chaya - GIGAZINE

And yet "Macintosh Combo" in OH-SHO Chinese restaurant - GIGAZINE

Video of whole procession in Kyoto's ancient "Aoi Matsuri" festival - GIGAZINE

Elegant Procession in "Aoi Matsuri", one of Kyoto's 3 big festival - GIGAZINE