"[email protected]" coming to NintendoDS, with three new Idol Candidates!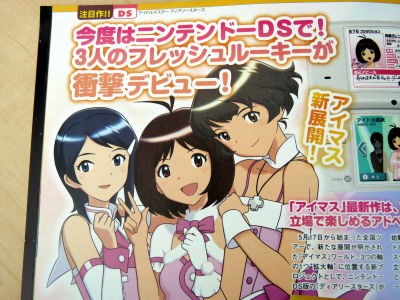 (This article was originally posted in Japanese at 10:50 June 1, 2009.)

Here comes the long-waited adaption to NintendoDS! "[email protected] DEARLY STARS", the sequel to the big-selling pop-singer training game is unveiled as a new game for NintendoDS scheduled this fall. There will be three more cute girls in addition to the former Idol candidates, which means more variation on the story between between the producer (you) and the girls.

Read on for detail

THE [email protected] OFFICAL WEB

The Gemaga July issue, with [email protected] cover art.


She's one of the three new characters. Eri Mizutani, the "Web celebrity" aspiring to become the Idol of the real world. The voice will be dubbed by Kana Hanazawa.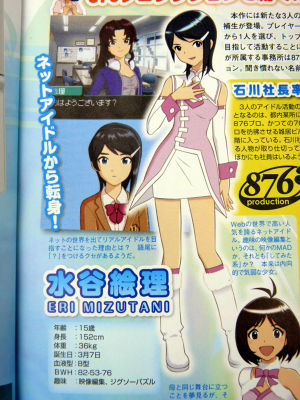 Ryo Akizuki, cousin of Ritsuko Akizuki who has been in the series. CV: Yuko Sanpei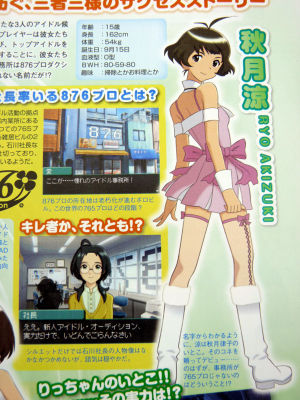 And Ai Hidaka, daughter of former-big-star. CV: Haruka Tomatsu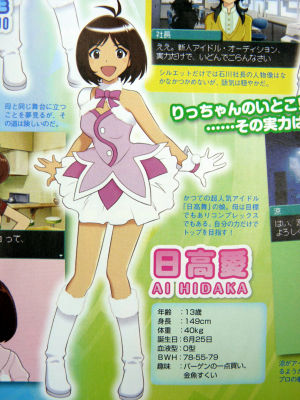 In former titles of the franchise, the player plays the game from the point of view of producers. But in this "Dearly Stars" you play as girls. So there will be similar gameplay but difference in atmosphere.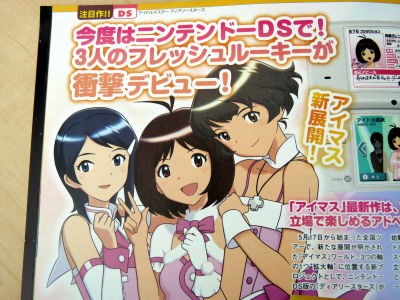 The release will be in this fall.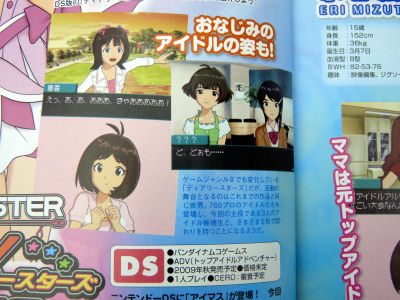 Gemaga also had free [email protected] decal for PSP-3000. This is "Perfect Sun" for Radiant Red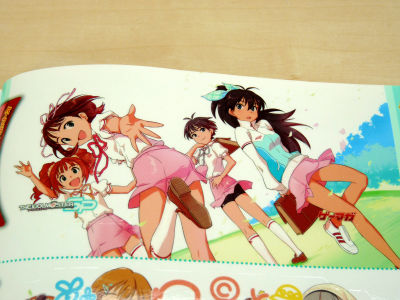 "Wandering Star" for Bright Yellow


"Missing Moon" for Vibrant Blue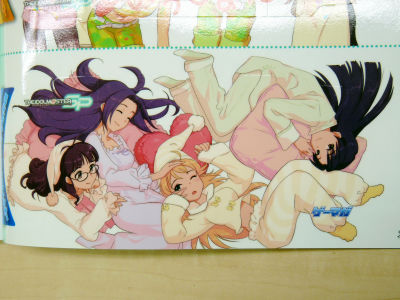 Though it's not announced on the main magazine, the poster of "Samurai Spirits Iden - Suzuhime Senshou Emaki", the comic adaption of famous head-to-head fighting game was also attached to the magazine.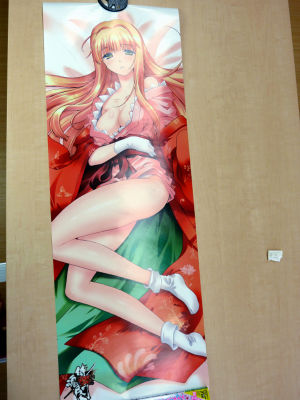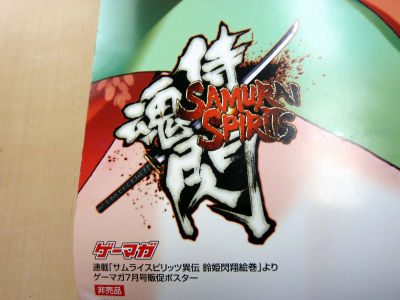 Related Post:
Osaka's Got Talent! Videos from the Elimination of NHK's Anison Karaoke Contest - GIGAZINE

Details announced of Animax's All-Japan Anison Grand Prix 2009 - GIGAZINE

TAF 2009: New Project of MINKY MOMO kicking off for the 30th Anniversary, and a gigantic DANCOUGA - GIGAZINE

TAF 2009: Teenage voice actress Rina Hidaka and singer Azumi Inoue promoting "Before Green Gables" - GIGAZINE