Return of tabletop RPG? "Sword World RPG" coming to Nintendo DS in gamebook style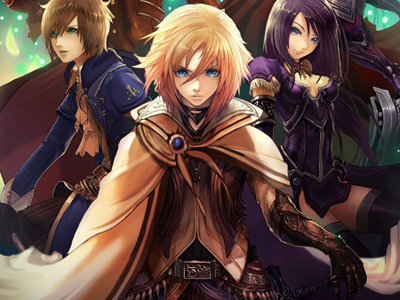 It's been quite long since computer games have lured gamers away from paper-and-pencil games. But this may be the sign of them coming back. Sword World RPG, the most popular tabletop RPG system in Japan, coming to Nintendo DS in gamebook style.

Read on for detail.

(JP)"Sword World"Coming to DS! with dice-rolling feature

(JP)GAMEBOOK DS | Broccoli's New series are Gamebook run on NintendoDS!

Sword World RPG was born in 1989 and since then it has been giving big influence to comics, animes and light novels. There has been three adaption to video games so far.

In this 4th adaption by Broccoli, player read through the story, make decision, and roll the dice, just like the actual gamebook. The scenario was done by the original author Group SNE.

It's truly the gamebook on DS. You read and tap on the display to advance.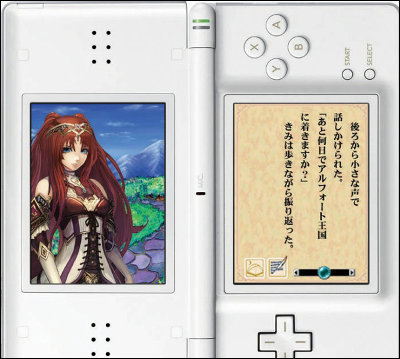 Sometimes you need to roll dices to try your luck. For every decision, whether your action succeed or not depends on the dice.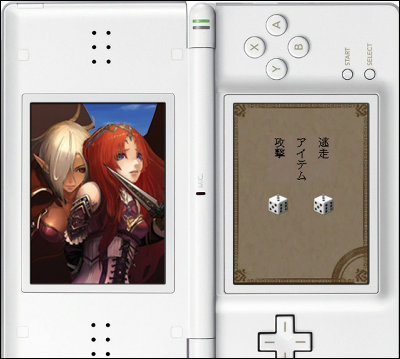 The images are done by Mushimaro Tachikawa of "Corum Online" and "Dimension Zero"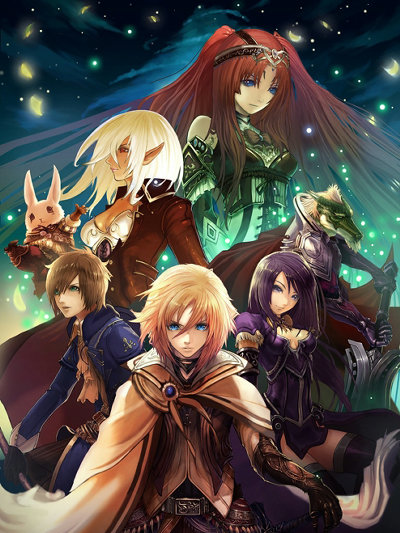 The release will be on Aug. 27 at 5,040 JPY(about 52 USD) for normal edition and 7,140 JPY (about 74 USD) for limited edition.

© Group SNE, Broccoli, Mushimaro Tachikawa

Related Post:
Unique Advertisement for Unique RPG, "Dun-Dam" takes over the KARAOKE chain - GIGAZINE

Another Bandai Namco's "New RPG" coming for PS3, with no names shown - GIGAZINE

tri-Ace starts a count down for their "New RPG" release - GIGAZINE
in Game, Posted by darkhorse_log