Products featuring Evangelion: 2.0 You Can (Not) Advance -Part 2. Noodles and Bun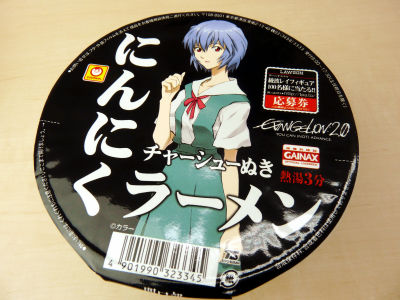 (This article was originally posted in Japanese at 23:24 May 28, 2009)

Following our prior post, this post will show you light meal products featuring Evangelion: 2.0 You Can (Not) Advance.

Toyo Suisan released "Ninniku Ramen Char siu Nuki (Garlic Ramen WITHOUT Pork)", the speciality Rei Ayanami ordered in Episode 12 of the TV series, while Acecook came up with "Katsuragi Misato no Curry Ramen (Misato Katsuragi's Curry Ramen)" based on the what Misato Katsuragi cooked in Episode 5.

There's also a "Garlic Ramen WITHOUT Pork" recently released by Nissin Foods as a pachinko prize. Since we were able to purchase it online we tried it as well.

Pics after the cut!
"NERV Cafeteria Special: Soft Roll with Strawberry Jam and Margarin", 120 yen (about 1.24 dollars, tax included).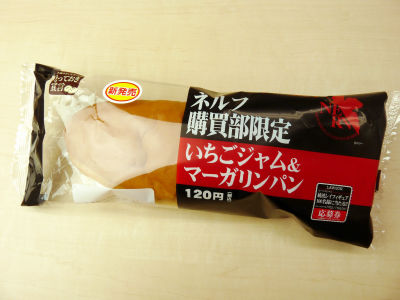 A coupon to apply for the giveaway figure.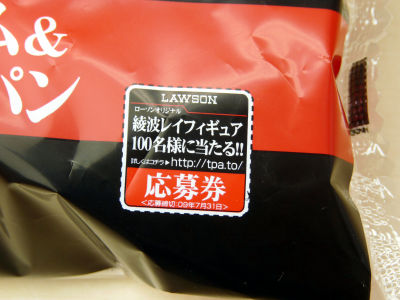 These are the LAWSON special Rei Ayanai figures.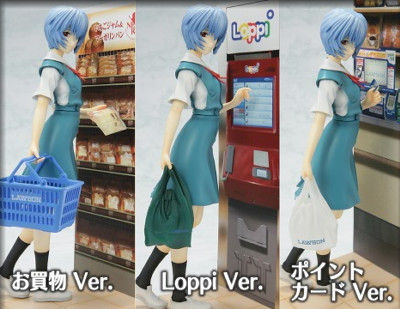 Buying melon bun.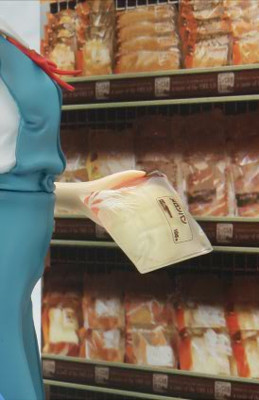 With LAWSON's basket.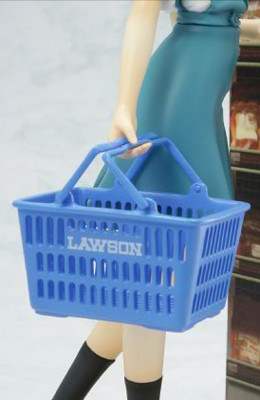 506kcal per pack.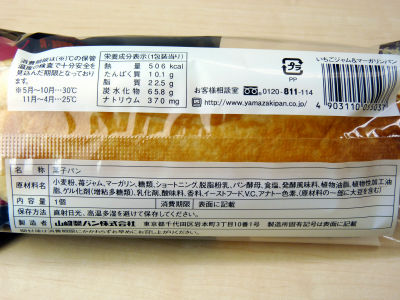 Looks like ordinary soft roll.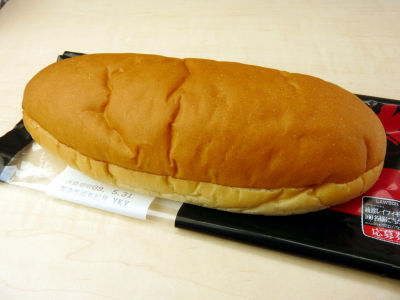 Loaded with jam and spread.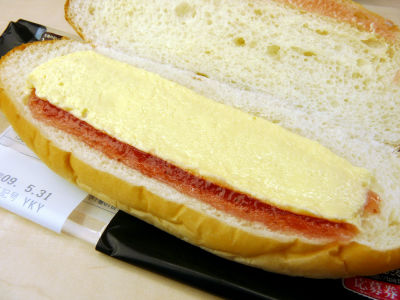 "Garlic Ramen WITHOUT Pork" by Toyo Suisan, 180 yen (1.86 dollars).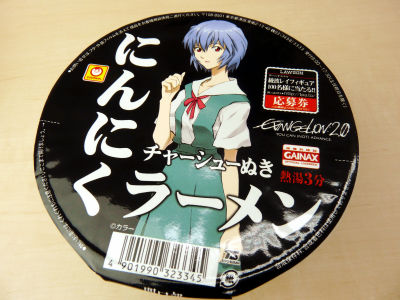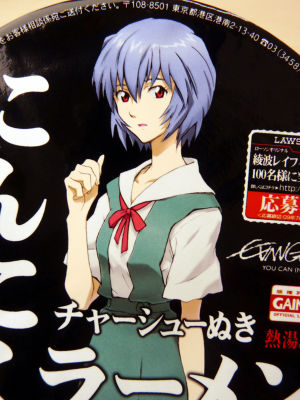 388kcal per serving.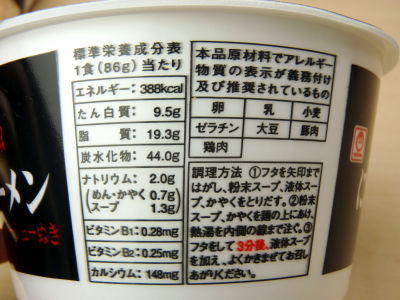 Ingredients. No meat aside from pork extract.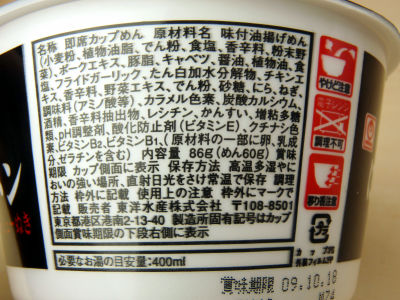 The movie's logo.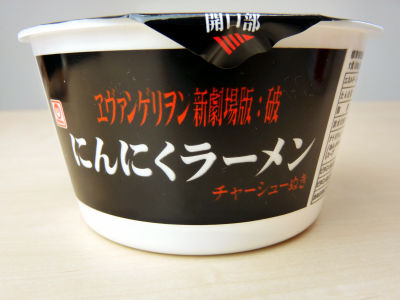 "Opening" it says.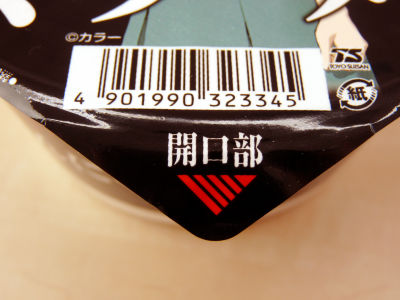 Dried solid ingredients, powder-soup and a pack of liquid sauce.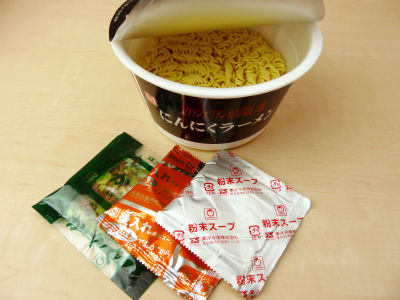 "Misato Katsuragi's Curry Ramen" by Acecook. 198 yen (2.05 dollars).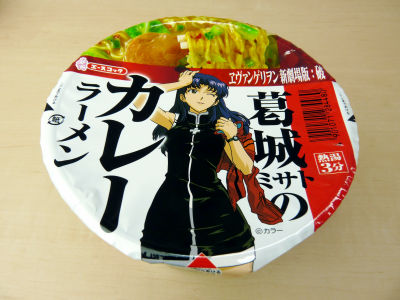 Illustration on the side.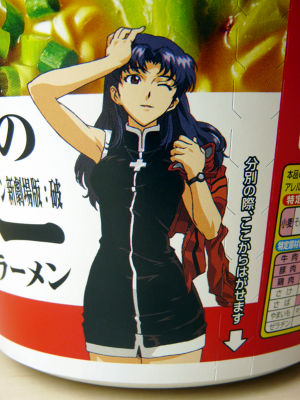 Explaining the giveaway Rei Ayanami figure campaign. You need to collect five coupons to apply.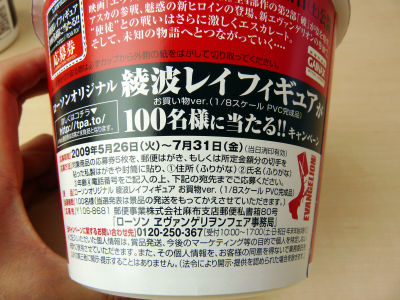 551kcal per serving.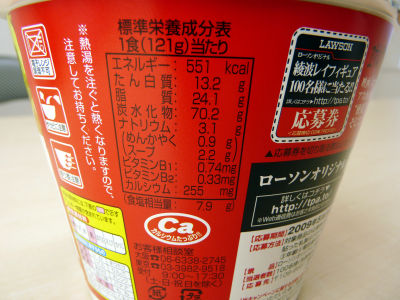 Soup, spice, garnish and stuff.


Pour boiling water and wait for three minutes.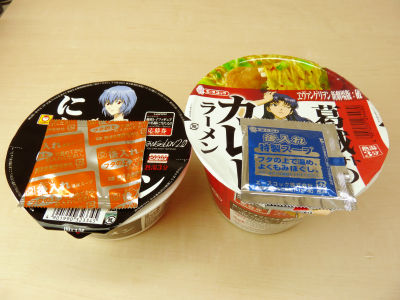 Garlic ramen. Aside from the strong garlic aroma, it tastes like ordinary tonkotsu (soup based on pork bone broth) ramen.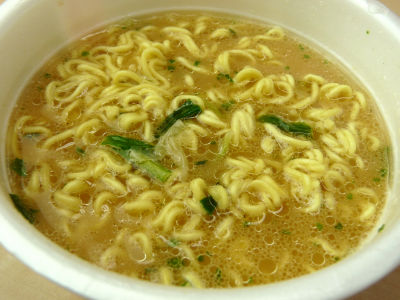 Curry ramen. We've expected something more thick and gooey since Misato was liberally pouring curry sauce in the ramen, but this one was smooth and light.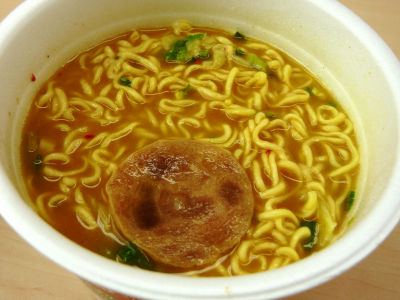 We purchased the pachinko prize version via EVANGELION Store.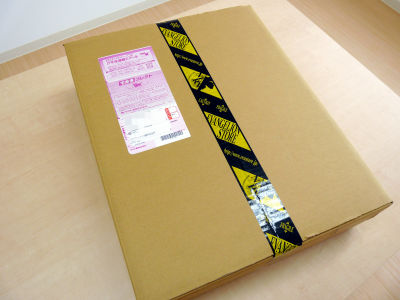 Sealed with NERV tape.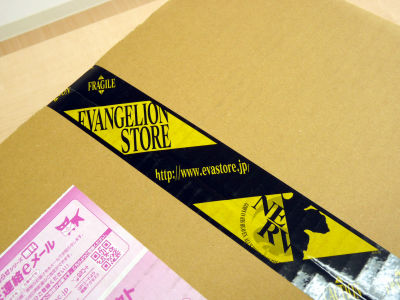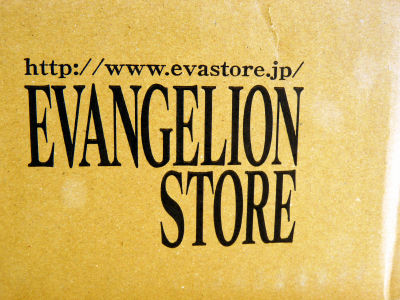 The old NERV logo, which will be slightly altered in the new movie: the down stroke of "V" will run parallel the line of fig leaf, and the up stroke will go vertical.


Another box in the box.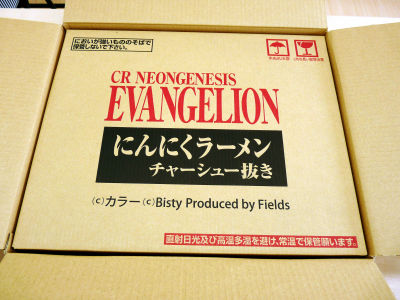 Flyer of the movie.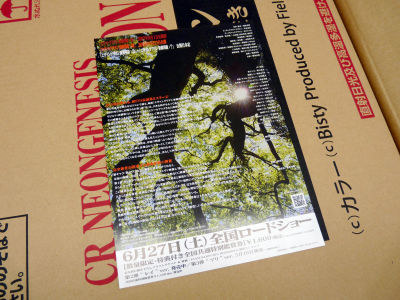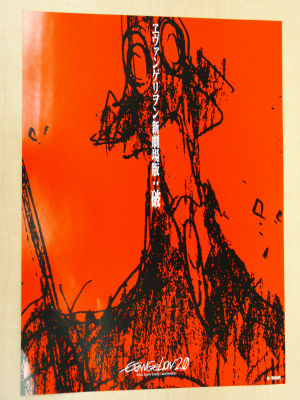 Expiration date.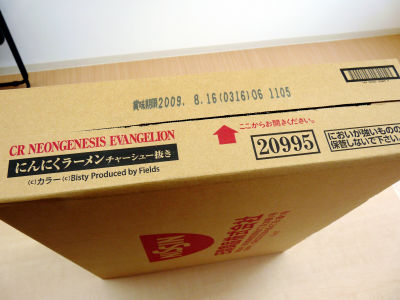 Nissin's logo.


24 packs.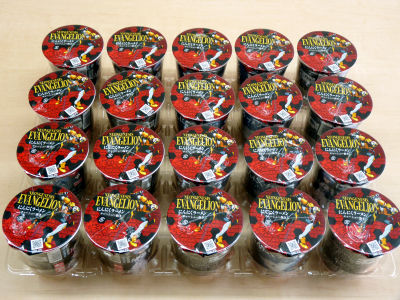 We couldn't help playing a little.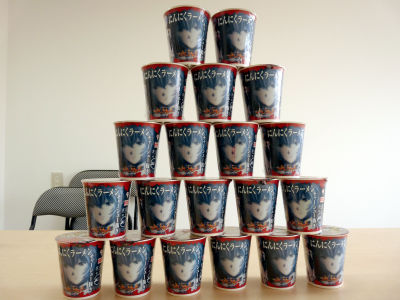 Rei Ayanami in her pilot suit.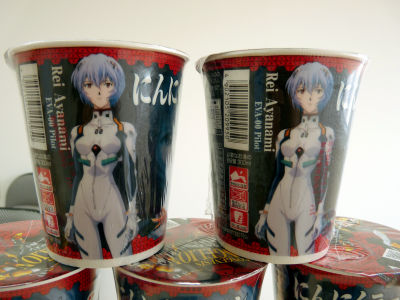 Sticker to hold the lid. The symbol looks somewhat familiar...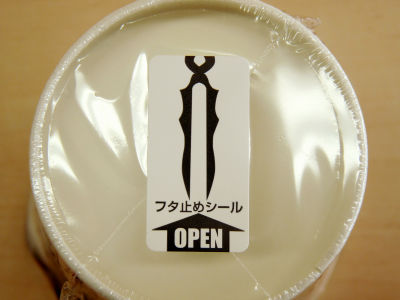 Unit 00 on the lid.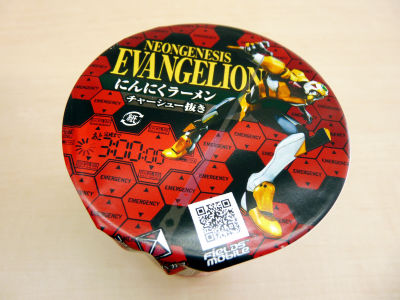 Ingredients and stuff.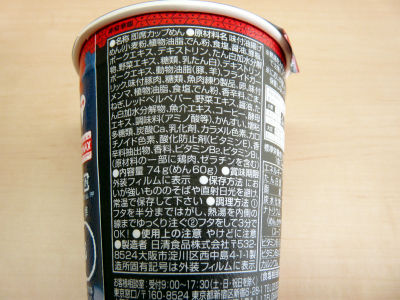 331kcal per serving.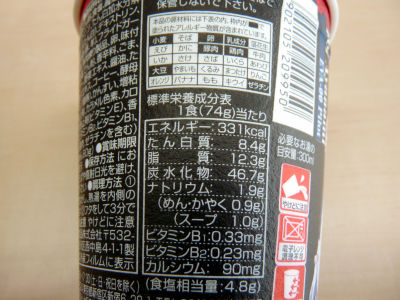 "Sorry, I don't know what face to make... when something tastes good..."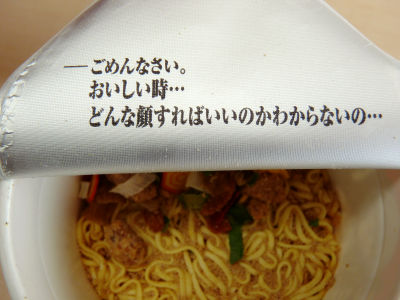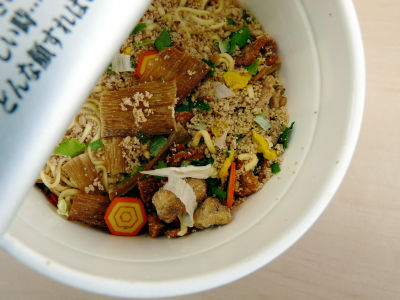 Pour boiling water and seal the lid. The sticker turns out to be the tip of Lance of Longinus Unit 00 is holding.


And it's now penetrating Ramiel.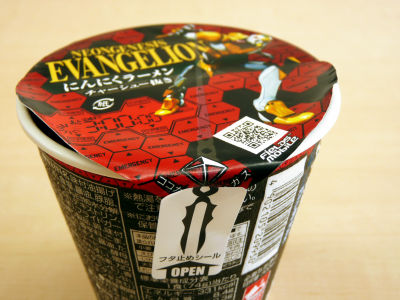 Ready to eat. Naruto (tiny fish cakes) in the shape of AT Field.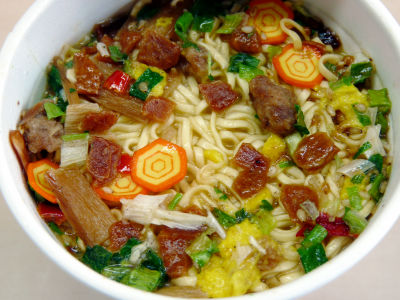 Stronger garlic than Toyo Suisan's one. Plus, there's bits of pork sausagey stuff. It's not exactly char-siu but still...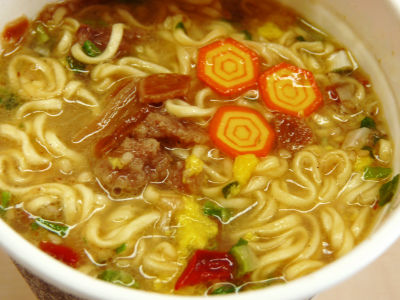 "...Try smiling", supposedly Shinji's reply to Rei's remark.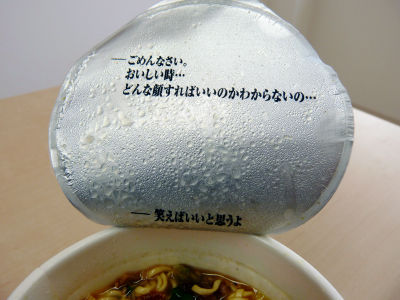 Related Posts:
EVANGELION Subway Card to be released in Fukuoka - GIGAZINE

EVANGELION Boxer Shorts: You Can (Un) Dress to Kill! - GIGAZINE

NTT docomo's EVANGELION Phone Unveiled! - GIGAZINE

The advance film ticket of "Evangelion: 2.0 You Can (Not) Advance" on sale, and Asuka's name changed - GIGAZINE

Special Evangelion-Illustrated Canned Coffee released, with chance of getting special figures! - GIGAZINE