Novelist Kaoru Kurimoto of Guin Saga passed away for Pancreatic Cancer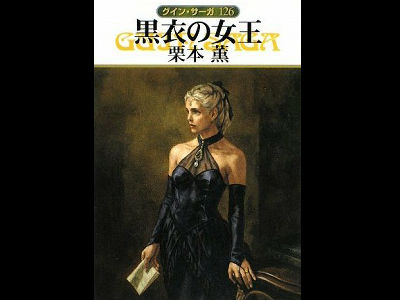 (This article was originally posted in Japanese at 11:29 May 27, 2009)

Fantasy novelist Kaoru Kurimoto, best known for Guin Saga, has departed last evening for pancreatic cancer, at the age of 56.

Guin Saga is said to be the longest continuing single-writer's work in the world with 126 volumes published to date and 21 volumes of side-stories, total circulation exceeding 30 million worldwide, and also recently adapted to an ongoing TV anime. To our utter regret, it seems the novel will never see its conclusion.

Read on for details.
(Japanese)FOX: Death: Kaoru Kurimoto Deceased

(Japanese)Rest In Peace: Kaoru Kurimoto - OBITUARY.COM

She has been suffering pancreatic cancer for a long time but fans believed she won't give up the ghost until concluding Guin Saga, for she was destined to tell the epic tale.

According to the blog of Kiyoshi Imaoka, husband of Kurimoto and former editor-in-chief of SF Magazine, Kurimoto passed on last evening, May 26, 2009.

Kurimoto made her debut as a novelist in 1976. The first volume of Guin Saga was published in September 1979, and at the time it was planned to have 100 volumes in all. In April 2005 the 100th volume came out but the story was nowhere near its end. Kurimoto herself told at an interview that she can't tell how long the story will go. On April 15, 2009, the 126th volume "The Queen Dressed in Black" came out, and the 127th volume was expected in June, 2009.

You can read some excerpts of the novel in English at VERTICAL's website.

The ongoing anime Guin Saga aired on NHK BS2 is planned to be adapting the first 16 volumes of the novel.

The last update of Azusa Nakajima(Kurimoto's other pen name)'s website Kagurazaka Club was posted on April 28th, telling the readers her frustration about works delayed by physical condition, and her hopes that "Things turn better in May".

Related Posts:
Anime adaption of "Guin Saga" to be aired from April, 2009 on NHK BS-2 - GIGAZINE

TAF 2009: The Japanese fantasy masterpiece "Guin Saga" starts airing this April - GIGAZINE
in Note, Posted by darkhorse_log