Another "Hurtful" stuff, turn your PSP to "[email protected]" version with free slip decals!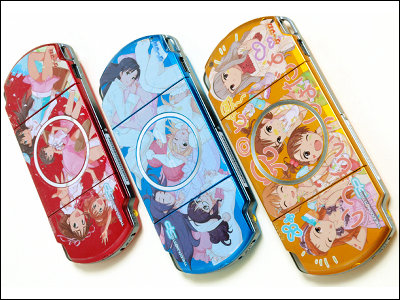 One has to bear having things in the same shape, same colour, same function, same whatever with others in the age of mass-production. Maybe the Itasha movement is a humble rebellion to the monotony.

Good for you PSP users, now it's your turn to show your individuality. The July issue of Japanese game magazine Ge-maga is going to offer cute, some may say "hurtful", and free water slide decals of big-hit "THE [email protected]" characters to fully decorate your PSP console.

Read on for the pics of cute Idol girls smiling on the PSP!

(JP)Ge-maga official blog: Ge-maga July issue announcement

This slip decal comes as the free supplement for the July issue of Ge-maga. The illustration is done by An'nin-Dofu, the illustrator of past [email protected] sound track CDs.

Each label features the characters from each version of "THE [email protected] SP", the PSP version of the franchise.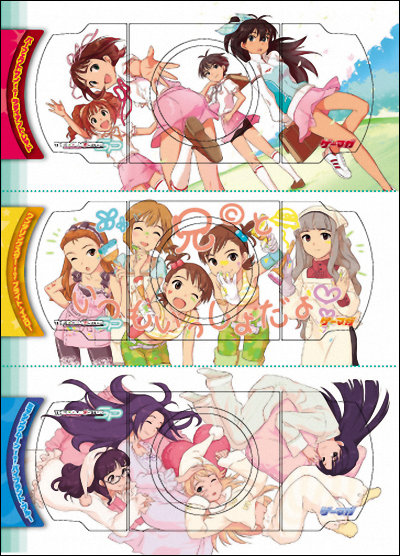 -Chihaya Kisaragi, Azusa Miura, Ritsuko Akizuki and Miki Hoshii from "MIssing Moon" for Vibrant Blue PSP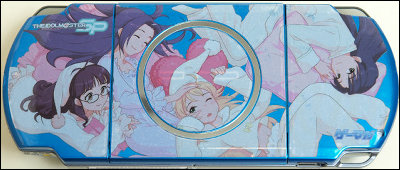 -Haruka Amami, Yayoi Takatsuki, Makoto Kikuchi and Hibiki Ganaha from "Perfect Sun" for Radiant Red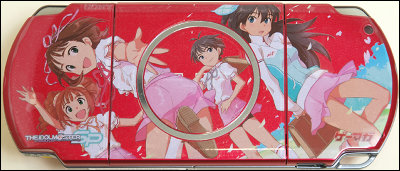 -Yukiho Hagiwara, Iori Minase, Ami and Mami Futami and Takane Shijyo from "Wandering Star" for Bright Yellow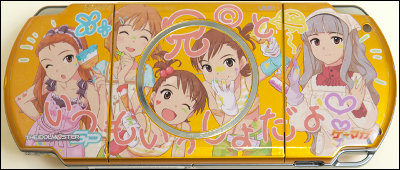 These "carnival color" versions of PSP-3000 can only be purchased in Asia. But it will be great too to put the decal on ordinary Piano Black ones. Also the decal can be used on PSP-2000, with slight modification.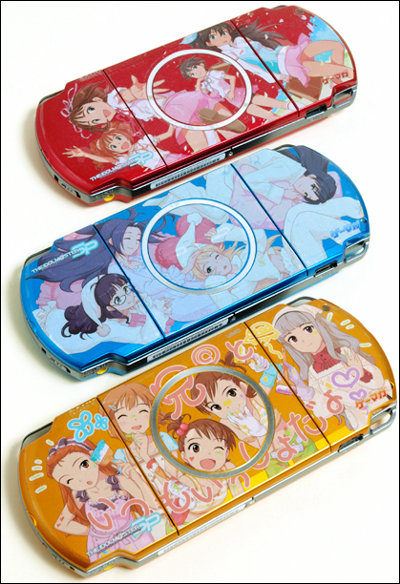 Related Post:
Fancy owning an Itasha? How about a cute and tiny Itasha Plastic Model? - GIGAZINE

The exhibition of "Itasha" held at Comiket place - GIGAZINE

GIGAZINE - Ita-Chari helps you showing off your love to Anime voice actresses

Incredible MINI 4WD Mods at "Mini Yonku Concours d'Elegance 2009" - GIGAZINE