KDDI's new cell phone lineup for 2009 summer announced No.1/2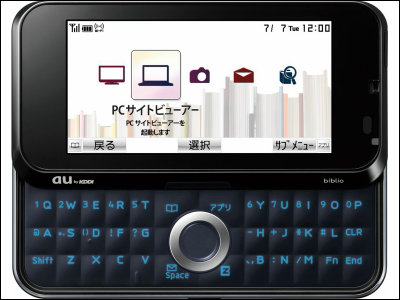 (This article was originally posted in Japanese at 13:04 May 25, 2009.)

Here are some photos and descriptions of KDDI's new cell phone lineup for 2009 summer.

Being too long, we divided the pages in two. In this post, we mostly tell you about the high-end "biblio" phone from Toshiba, which has 7GB flash memory, big-size touch panel LCD and a full-keyboard, and Casio's "G'zOne K-tai", the shock and water resistant cell phone.

Read on for detail.

-biblio(Toshiba)
3.5" Full-wide VGA++(480*960) Touch Panel LCD
5.1M pixel Anti-Shake Auto focus camera
Unique 10key-Qwerty Switchable keyboard, "New PC site viewer" Flash-playable Opera9.5 browser and wireless LAN connection provide users the great internet experience.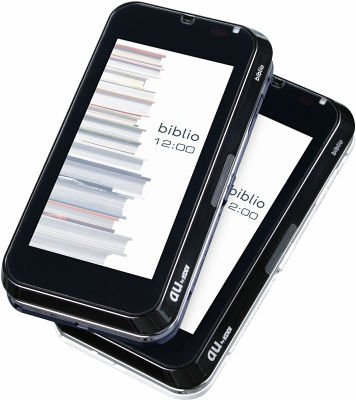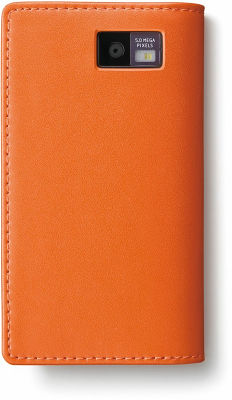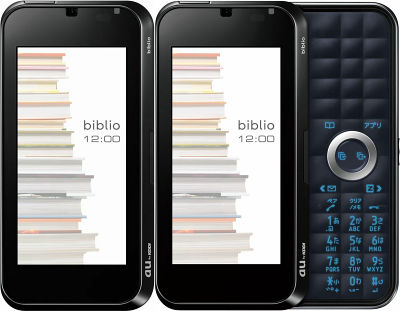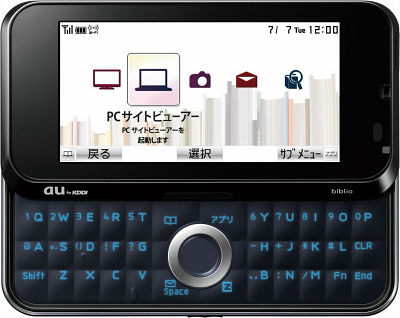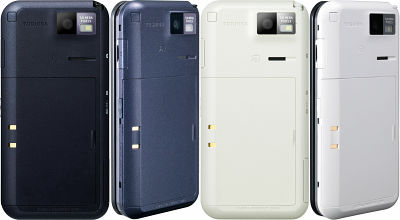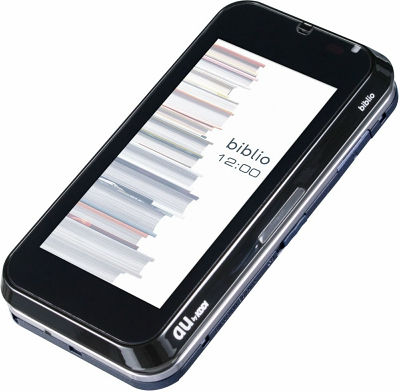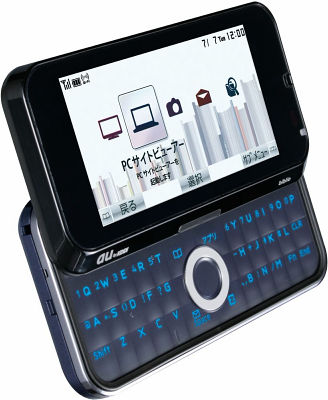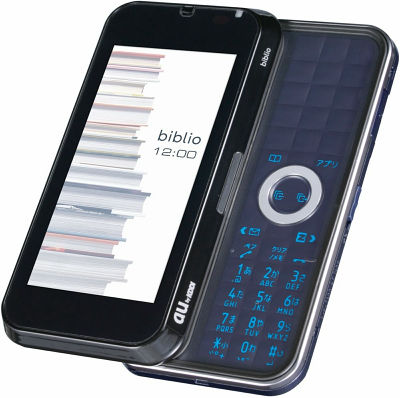 -Sportio water beat(Sharp)
3.0" Full VGA wide IPS LCD
Anti-Shake auto focus camera
Water resistant. Connecting to TANITA's digital bathroom scales via Bluetooth, it can manage your weight and body fat percentage.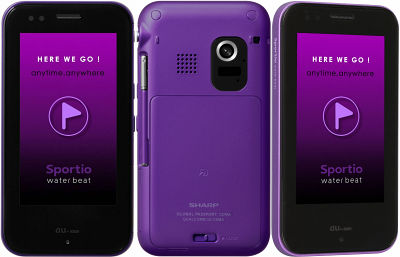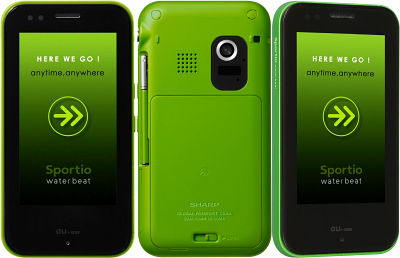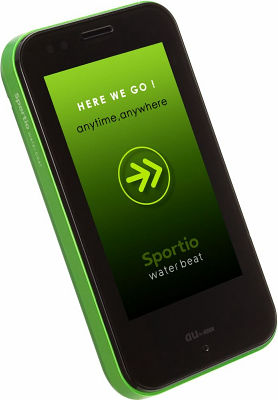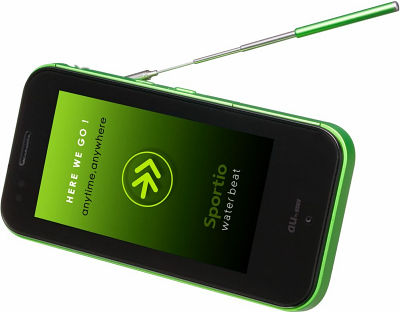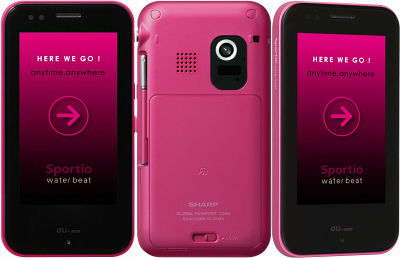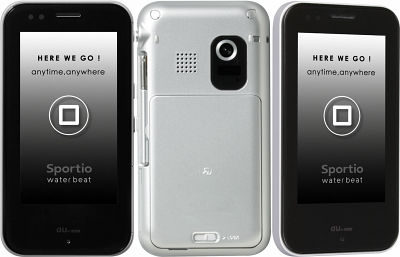 -G'z One CA002(CASIO)
2.7" Wide QVGA IPS LCD
AUto focus 2M pix camera
The new product for "G'zOne" tough, water and resistant cell phone series.
Comes with "Calorie Counter" the health management software combined with a built-in pedometer.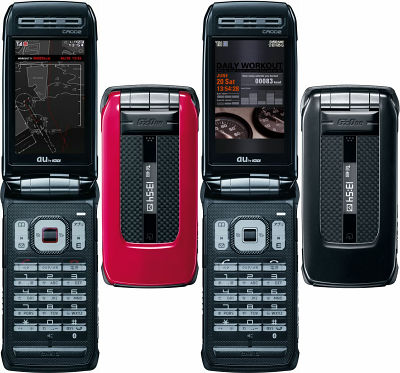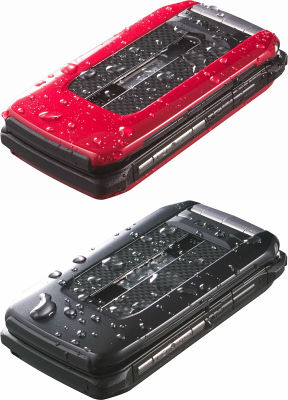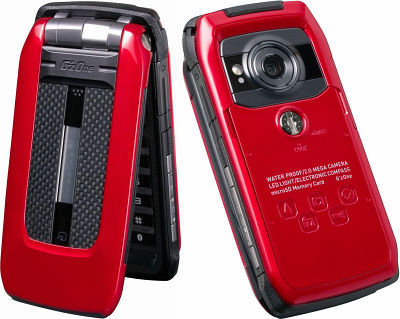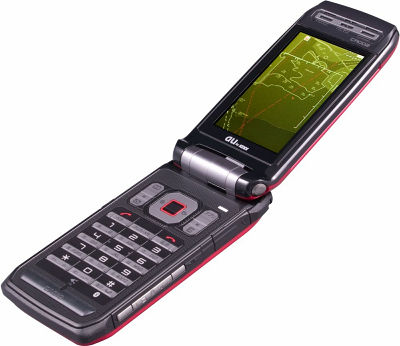 -K002(Kyocera)
3.0" Wide QVGA IPS LCD
Auto Focus 3.2M pix camera
"Slim 1-seg K-tai". It's as thin as 10.9mm(about 0.4")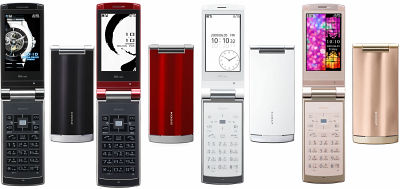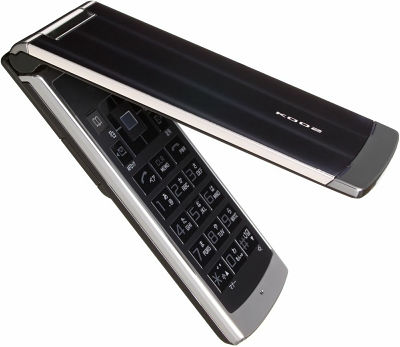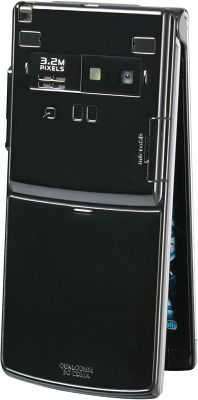 Continuation:
KDDI's new cell phone lineup for 2009 summer announced No.2/2 - GIGAZINE

Related Post:
Photos of Softbank's all cellphone lineup for 2009 Summer vol.1/2 - GIGAZINE

Photos of Softbank's all cellphone lineup for 2009 Summer vol.2/2 - GIGAZINE

2009 Summer model Cell Phones of NTT docomo - Part 1 - GIGAZINE

2009 Summer model Cell Phones of NTT docomo - Part 2 - GIGAZINE

2009 Summer model Cell Phones of NTT docomo - Part 3 - GIGAZINE
in Mobile, Posted by darkhorse_log