NTT docomo's EVANGELION Phone Unveiled!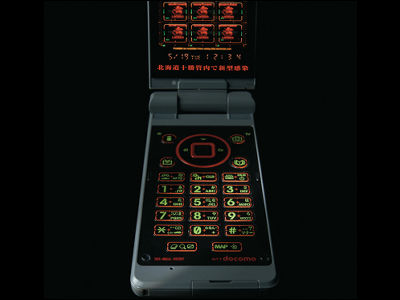 (This article was originally posted in Japanese at 13:37 May 19, 2009)

NTT docomo was said to be releasing an Evangelion-themed cell phone as we've recently reported, and today it was officially announced.

Here's some details, with high resolution pics!
This is SH-06A NERV a.k.a. "Evangelion Phone", manufactured by SHARP. Featuring 10M pixel camera with face-recognition autofocus function, 3.3 inch Full-wide VGA LCD and 0.8 inch organic EL Display on back-panel.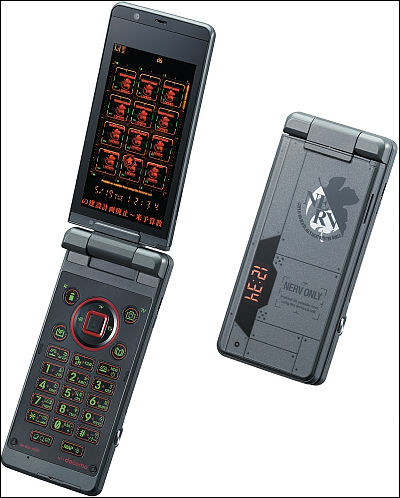 It says "戦術作戦部 作戦局1課 (Tactical Operation Center: Operation Department 1)".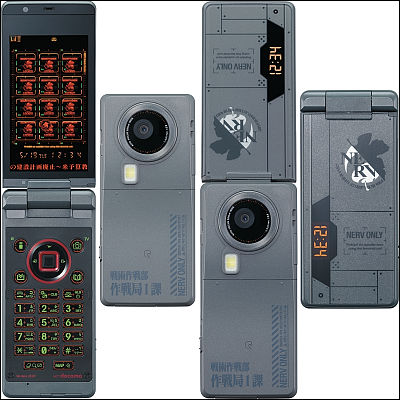 Original accessories.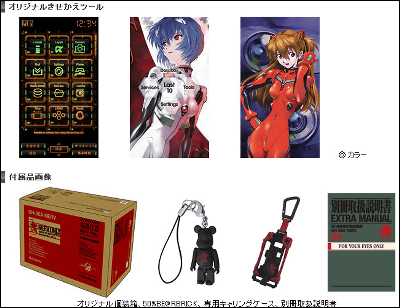 Limited 30,000 sets, 20,000 of which will be up to pre-order from June 5. To be released in June or July.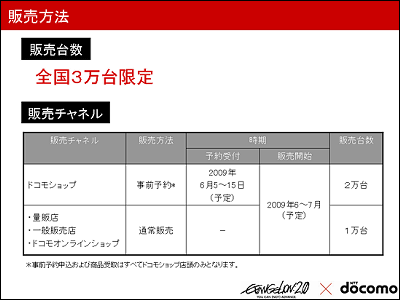 Related Posts:
EVANGELION Phone Coming Soon by NTT docomo - GIGAZINE

Special Evangelion-Illustrated Canned Coffee released, with chance of getting special figures! - GIGAZINE

Latest Trailer of "Evangelion: 2.0 You Can (Not) Advance" Relaesed - GIGAZINE

Imposter of Evangelion: 2.0's Takeshi Honda resigned his teaching job - GIGAZINE

Neon Genesis ASOGELION the Movie!! - GIGAZINE