"K-ON!" boosts Fender's left-handed bass guitar sales by 800%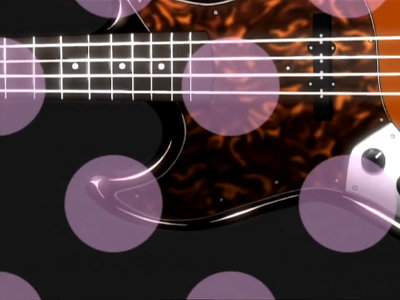 Kyoto Animation does control the economy by their Anime. Not to mention their great success in "Haruhi" and "Lucky Star", their "K-ON!" is really giving non-negligible effect to the music industry in Japan.

"K-ON!" is an anime of four cute schoolgirls in the school rock band. Its high-quality animation, downbeat story and detailed depiction of rock concert, especially in playing instruments seem to be making the anime one of the season's best.

In prior articles, we reported that their ani-son CDs marked enormous sales and the headphone worn by the lead went off the market. And now, "K-ON!" is boosting the sales of rock music instruments. It really rules.

Read on for detail.
(Japanese)ASCII.jp:K-ON! boosts the music industry, selling two year's stock of Fender basses

According to the article, Fender have sold their JB62/LH/3TS, a bass guitar played by the female lead Mio Akiyama, as many as the amount they usually sell in six months(24 weeks) in only two or three weeks recently, which is 800% faster than usual. In response to this acceleration, Fender factory decided to produce the extra guitar equivalent to 2 years' stock. It's surprising in these recession days.

The JB62/LH/3TS bass guitar. JB stands for Jazz bass, LH for left-handed. It's actually the re-production of 1962's product. Also, JB62/3TS for right-handed sells well.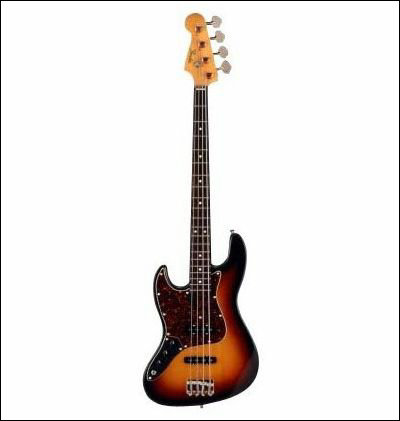 Think they are bluffing? Take a look at Amazon and you will get it. You can see the entire "Related Products" section of the guitar is filled with K-ON! goods.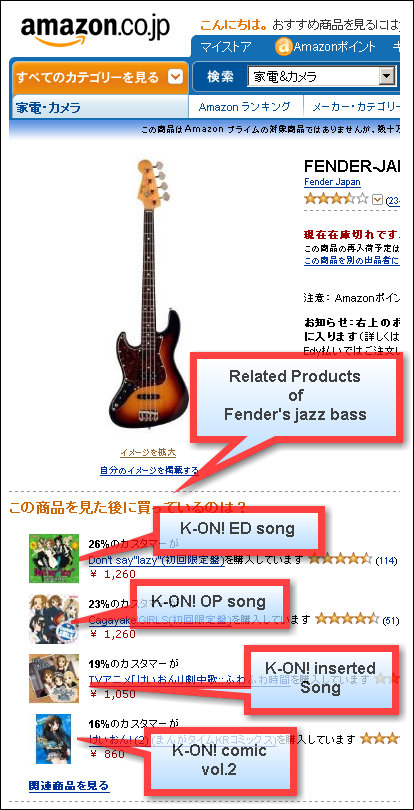 Related Post:
List of New Anime Series launching Spring 2009 - GIGAZINE

K-ON! economic effect? Massive lift on the sales of expensive headphones worn by the lead - GIGAZINE

Anison Rules! Anime songs dominated 7 out of Top 10 CD sales ranking - GIGAZINE

Amazon Japan's Top Sellers DVD of 2008 - EVANGELION wiped the floor - GIGAZINE

FF13 Demo Boosted the Sales of PS3 in Japan Significantly - GIGAZINE