Ita-Chari helps you showing off your love to Anime voice actresses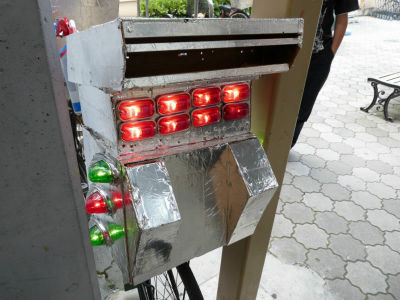 (This article was originally posted in Japanese at 19:11 May 13, 2009.)

In prior article, we told you how to satisfy your desire to own Ita-sha in low cost and small space, using plastic models. But it won't give you an experience of riding it in public and showing off your passion.

So, here's another idea. Ita-Chari, a hurtful bicycle. We found it at our nearby supermarket, proudly declaring his love to Aya Hirano of "Haruhi" and "Lucky Star".

Read on for photos of gorgeous Ita-Chari decoration!

The figure of Ita-Chari. So bizarre we couldn't find out what it really is at first look. Every detail like a mud guard, a saddle, or wiring on the frame made us exciting.


Looks like the bike got a name.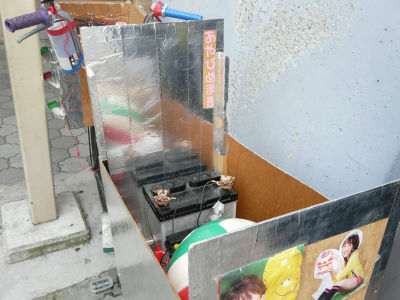 "Aya-hime-maru(lit. "Her Majesty Princess Aya")" seems to be the name of the bike.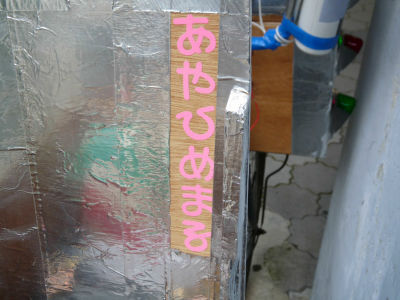 Two batteries are placed on the rear carrier for the electronic illumination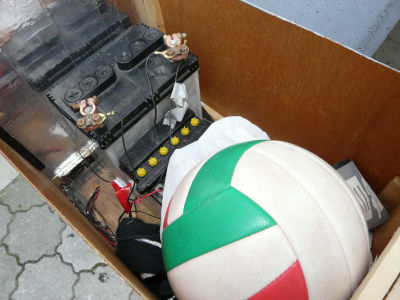 Rear view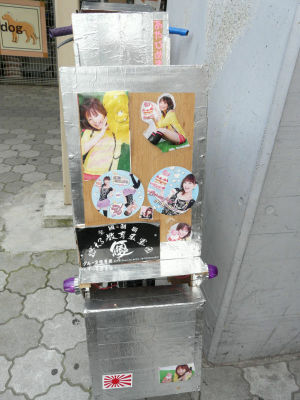 As its name shows, there are bunch of Aya Hirano's photo on the frame of the bike.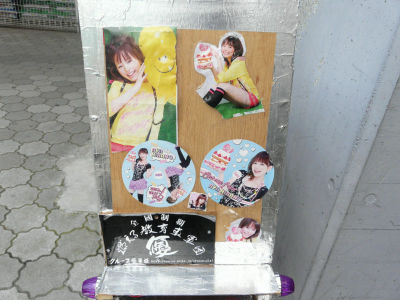 The bike belongs to the North-Kanto division of "Utamaro-kai - National Decorated Truck Federation"


Front view. It's so glossy and showy.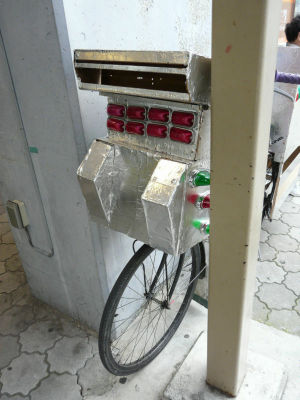 The illumination turns on when pressing the black button on the left and middle of the handle. The white cylindrical things attached on the handle are speakers to hook up a portable audio player.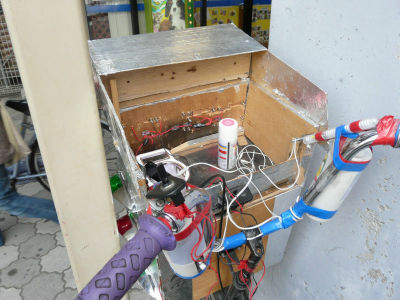 Kindly the owner turned on lights for our photo shooting.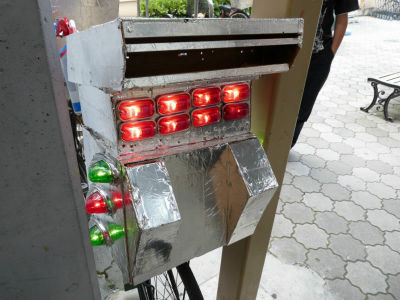 It's kinda scifi-ish, isn't it?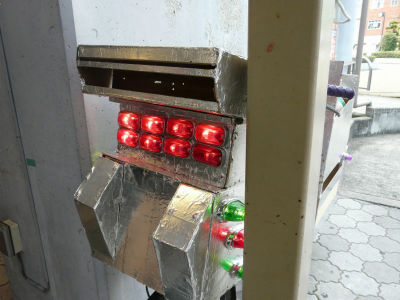 Owner said that it cost about 20 or 30 thousand yen(about 200-300 USD) to build this customized bicycle. Pricey? It depends.

Related Post:
The exhibition of "Itasha" held at Comiket place - GIGAZINE

Incredible MINI 4WD Mods at "Mini Yonku Concours d'Elegance 2009" - GIGAZINE

"Haruhi"started airing at last, with 14 NEW EPISODES!!! - GIGAZINE