Fancy owning an Itasha? How about a cute and tiny Itasha Plastic Model?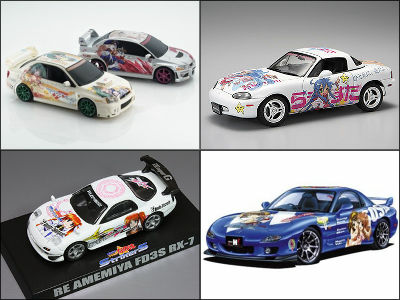 Anime fans all over the world seem to be drooling over decorous itashas, but not many of us can afford one, or face the occasional hostile glare and possible vandalism. But it doesn't hurt to fantasise, does it?

So some distributors came up with Itasha model cars, and it's rapidly becoming a trend in plastic model and figure industry. Now you can actually own the car of your dream (however tiny) adorned with characters from your favourite anime, Haruhi, Nanoha, Ranka Lee and many more to choose from.

Read on for details and pics.
Aoshima Bunka Kyozai was the pioneer in Itasha models. They mostly come in 1/24 scale.

Haruhi Suzumiya Itasha based on Mazda FD3S RX-7. Retail price 3,360 yen (about 34 dollars) including tax.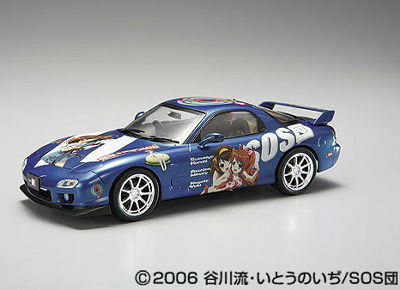 Haruhi fondling Mikuru.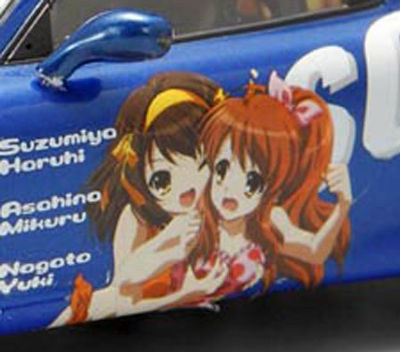 Lucky Star Itasha based on Mazda Roadster(Miata) 1800RS. 3,570 yen (37 USD).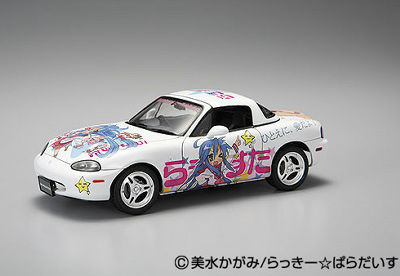 This Lucky Star Ita-lorry is in 1/32 scale. 7,140 yen (73 USD).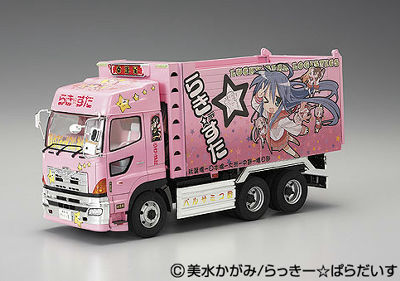 To Heart 2 Itasha based on Toyota AE86 Sprinter Trueno. 3,570 yen (37 USD).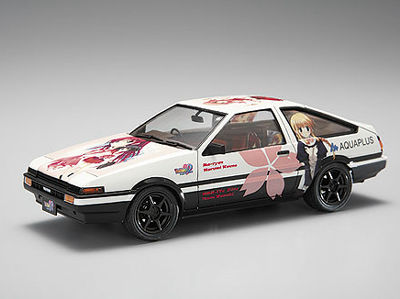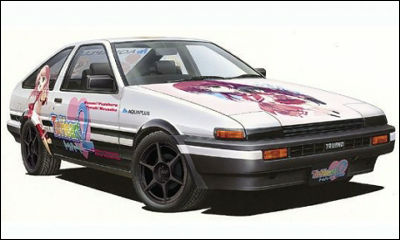 ©AQUAPLUS

Magical Girl Lyrical Nanoha StrikerS Itasha based on Toyota Chaser 2.5 Tourer V JZX100. 3,780 yen (39 USD).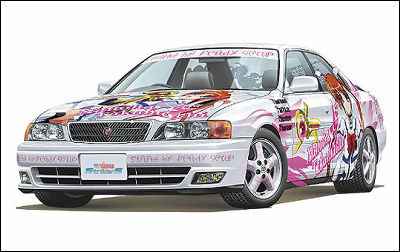 ©NANOHA StrikerS PROJECT

And these 1/64 scale pre-decorated Nanoha Itasha Miniture Car Collection are based on Mazda FD3X RX-7 and Toyota Supra A80. 11 types, 819 yen (8.42 USD) each.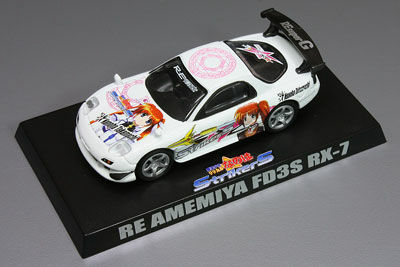 Nanoha.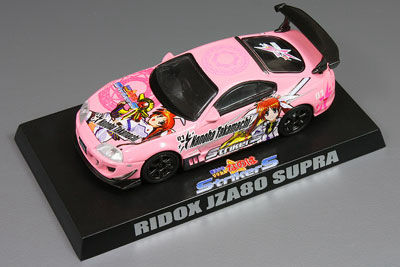 Fate.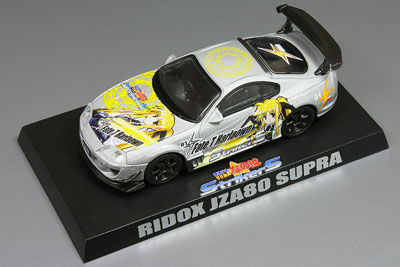 About 3 inch long, perfect to show off on your desk.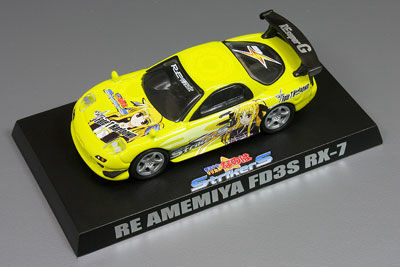 AOSHIMA also provides Itasha furnishing kit in 1/24 scale at 1,870 yen (20 USD).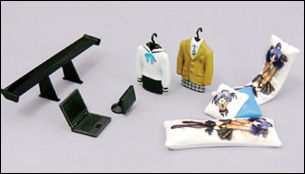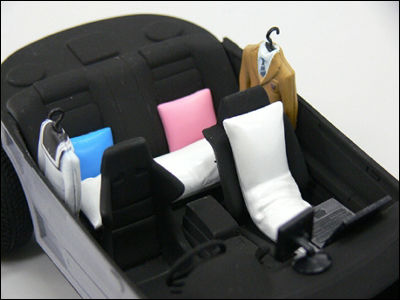 And there are 1/24 scale decals to decorate your own favourite model cars. This one features To Aru Majutsu no Index.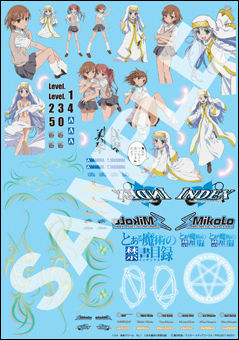 ©Kazuma Kamachi / ASCII Media Works / PROJECT -INDEX

There are even radio-controlled ones that actually run! These are 1/28 scale Macross Frontier cars by CCP Co., Ltd. You can ogle these gorgeous cars from every angle by the viewer on their website. Or just click here for Ranka Lee, here for Sheryl.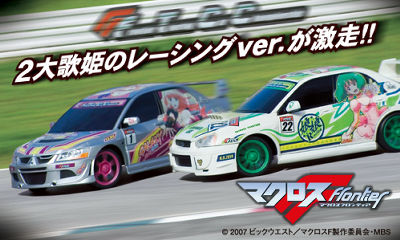 Each car comes with two sets of decals so you can choose your favorite design for the car and decorate other stuffs with the extras.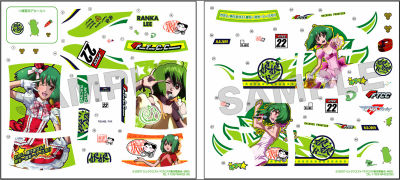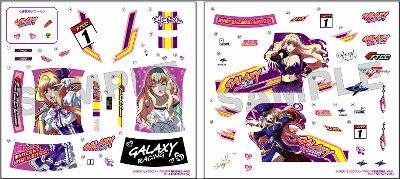 Ranka Lee's car is based on Subaru Impreza WRX.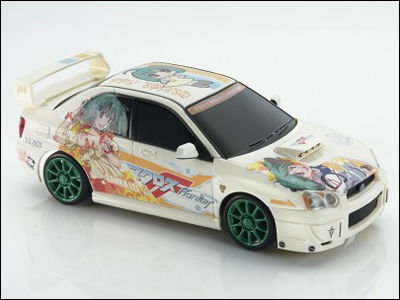 Sheryl Nome on Mitsubishi Lancer Evo VIII. Priced at 4,500 yen (46 USD) each.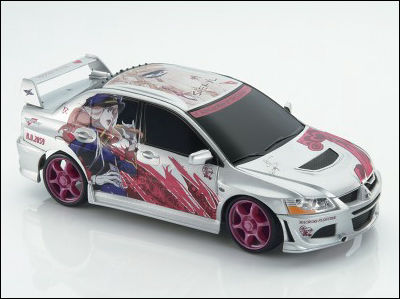 Action figure giant Kotobukiya is also going to release itasha models in collaboration with veteran manufacturer Fujimi Model

1/24 scale Mazda RX-7 Shuffle! itasha.

©2007 Omegavision, Inc/ SHUFFLE! Media Partners

Characters designed by Aoi Nishimata. To be on sale in June at 3,990 yen (41 USD).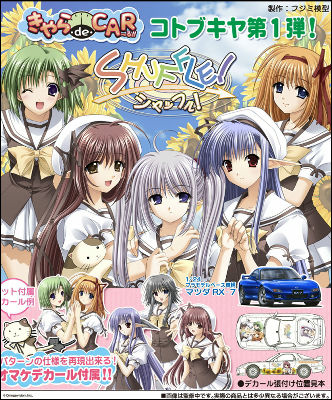 Related Posts:
The exhibition of "Itasha" held at Comiket place - GIGAZINE

Incredible MINI 4WD Mods at "Mini Yonku Concours d'Elegance 2009" - GIGAZINE

Kadokawa launched New Bishojo Anime Magazine "Nyan-Type" - GIGAZINE

Clan Clang might take the lead in "Macross Frontier" Movie Edition - GIGAZINE

TAF 2009: Trailer and Original Drawings of "Magical Girl Lyrical Nanoha The Movie 1st" - GIGAZINE

"Magical Girl Lyrical Nanoha" figure coming out from ALTER - GIGAZINE

"Haruhi"started airing at last, with 14 NEW EPISODES!!! - GIGAZINE

Geekiest Refreshment ever! "Comic Green Tea" on sale Exclusively at Tokyo Big Sight - GIGAZINE

Delicious "Moe" Beef Curry with huge chunks of meat, in a package illustrated by Aoi Nishimata - GIGAZINE