Government to test pandemic-alert system via text message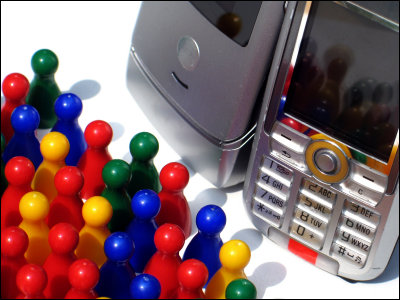 (This article was originally posted in Japanese at 13:33 May 7, 2009.)

While swine flu has been spreading all over the world, Japanese Government announced to launch "anti-pandemic" alert system utilizing cell phones' text message service.

Combining GPS and E-mail feature on the phone, the system precisely traces the position of an infected person and automatically send alert to those who near him.

Read on for detail.

(Japanese)asahi.com: Epidemic infection alert utilizing text message service to be tested from this fall - business, economics

According to the article, Ministry of Internal Affairs and Communications launched the experiment on the alert system to prevent pandemic.

The system is built in to the cellphone. It records location of owners to the database. If one of the system owners become infected, the system searches through the database and looks for other people who were with the patient at the same time, in the same place. Then the system alerts the owner that he has the possibility to be infected. The experiment gathers total 2000 monitors in urban and country area to see the accuracy of GPS, cost performance, and privacy issue due to the behavior record.

Actually, there will be some massive panic if you got the text saying "You were with the infected person when you were on the train", but the government considers it worth the cost, for at least it can minimalize the effect of epidemic.

As of 13:30 May 7, there's no official announcement about the experiment.

(Japanese)Ministry of Internal Affairs and Communications | News Releases: May 2009

Related Post:
"Pandemic": The simulator of explosive virus infection - GIGAZINE
in Note, Posted by darkhorse_log