Kadokawa launched New Bishojo Anime Magazine "Nyan-Type"

(This article was originally posted in Japanese at 12:09 Apr. 30, 2009)

There are four existing monthly anime magazines in Japan; Animage by Tokuma Shoten, Animedia and Megami Magazine by Gakken and Newtype by Kadokawa Shoten. Of the four, Megami Magazine of Gakken has established a unique place as the only magazine focused on female anime characters.

To counter this, Kadokawa has launched a new magazine focused on bishjo characters "娘TYPE (pronounced Nyan Type, the chinese character meaning girl or daughter)". Its first issue came out on April 30, featuring Magical Girl Lyrical Nanoha on the cover.

Read on for details and pics.
娘TYPE (Nyan Type)
http://nyantype.com/

The cover features Magical Girl Lyrical Nanoha: The MOVIE 1st.


To premiere within this year. Details TBA.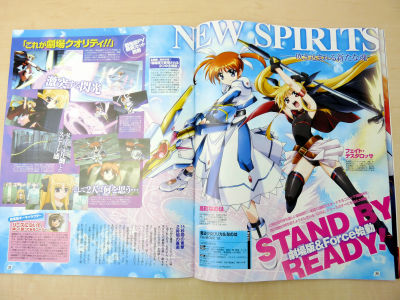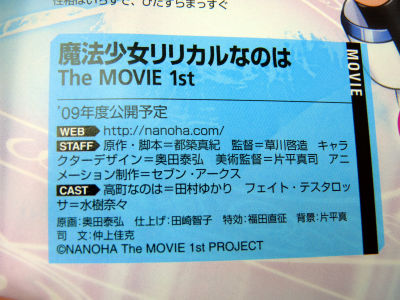 The latest series of manga adaption Magical Girl Lyrical Nanoha Force has started. These are character design sketches.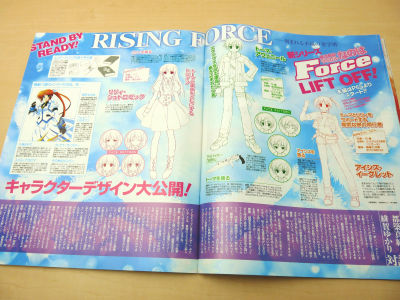 Feature article of Strike Witches.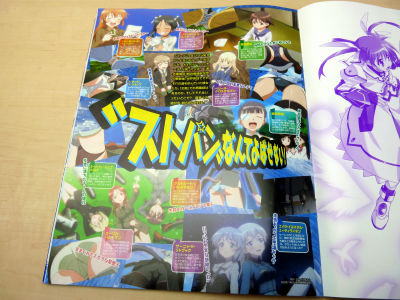 The second anime season will be produced by GONZO, the same studio as the first season.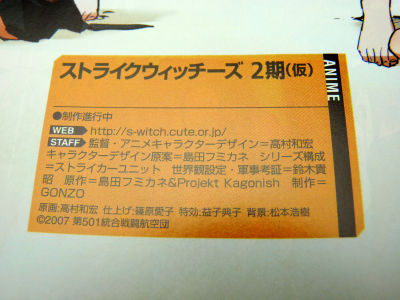 Mail order for "Nyan Type" special version drama CD.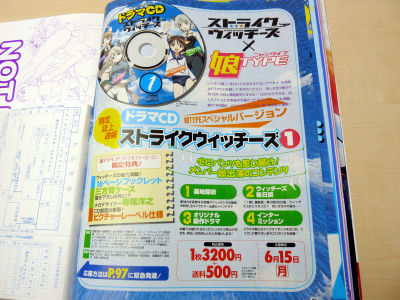 Ads of new animes. To Aru Kagaku no Railgun(A Certain Scientific Railgun) launching this October.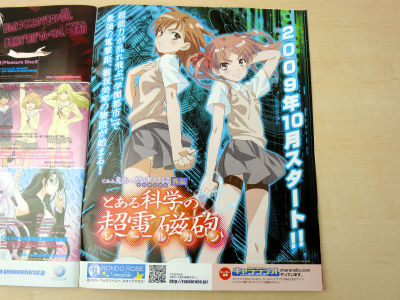 Yoku Wakaru Gendai Maho(Properly Learned Modern Magic) will start airing this July on BS11, on the block currently running Hatsukoi Limited.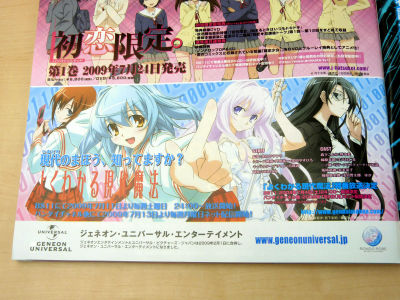 Shin Koihime Musou(Lit: True Love Princess Unrivaled) also starts in October.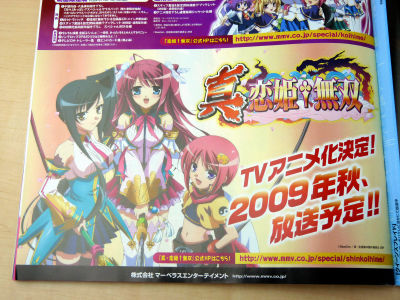 Related Posts:
TAF 2009: Trailer and Original Drawings of "Magical Girl Lyrical Nanoha The Movie 1st" - GIGAZINE

Second anime season of "Strike Witches" announced - GIGAZINE

"Kara no Kyokai", "Strike Witches" and more -Animes screened at Japan Media Arts Festival - GIGAZINE

Clan Clang might take the lead in "Macross Frontier" Movie Edition - GIGAZINE

List of New Anime Series launching Spring 2009 - GIGAZINE
in Anime, Posted by darkhorse_log