Incredible MINI 4WD Mods at "Mini Yonku Concours d'Elegance 2009"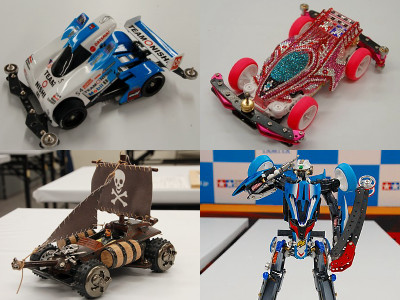 Mini 4WD, known as "Mini Yonku" in Japan, are 1:32-sized battery powered plastic model race cars without remote control, manufactured by Tamiya, Inc.

A Mini 4WD mod contest called "Mini Yonku Concours d'Elegance 2009" was held on April 4th at Tamiya Plamodel Factory Shinbashi Store, and Mini 4WD enthusiast both children and adults participated with their treasured machines.

Pics after the cut!
(Japanese)TAMIYA PLAMODEL FACTORY Shinbashi Store: Blog -Mini 4WD Fair 2009 CONCOURS D'ELEGANCE

The Grand Prix was voted by audiences.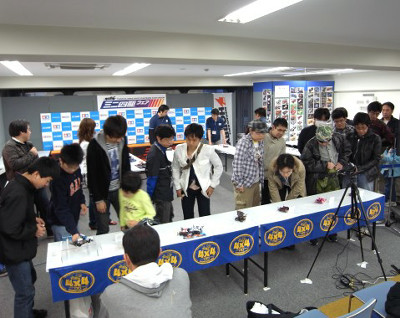 These are the prize-winners.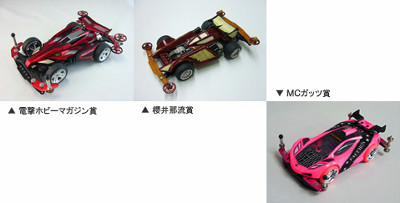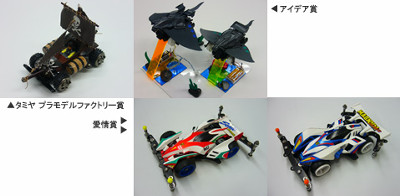 The Grand Prix was given to "Cu-on (a combined word of infinite and farther)" by Koji Matsuda.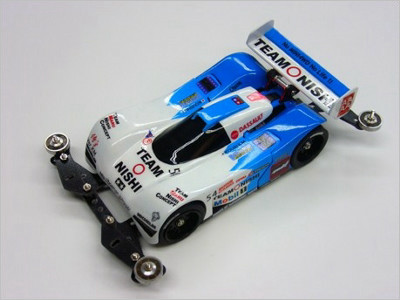 It combines "Sonic Saber" and "Magnum Saber", the brothers' machines from Bakuso Kyodai Let's & Go!!.


"Pirates of Hornet" by Nekoracer was awarded TAMIYA Plamodel Factory Prize.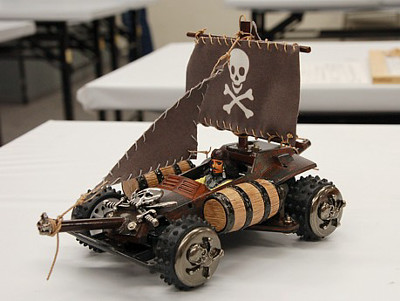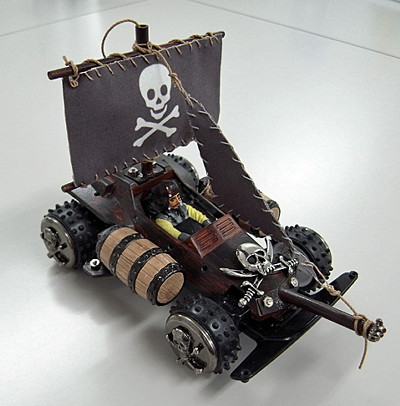 Is that Jack Sparrow behind the wheel?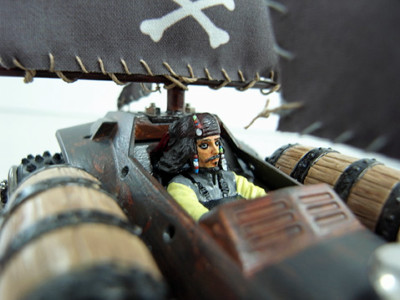 "Thunder Shot MKII HAL Special" decorated with Swarovski crystals.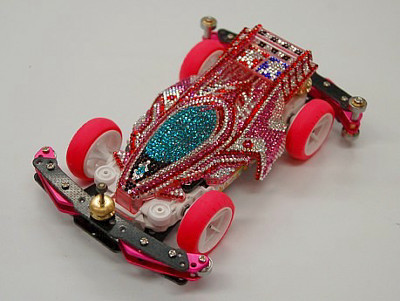 Transformer-ish "Avante MKIII Azure", a reference exhibit by TAMIYA employee Akira Yamamoto.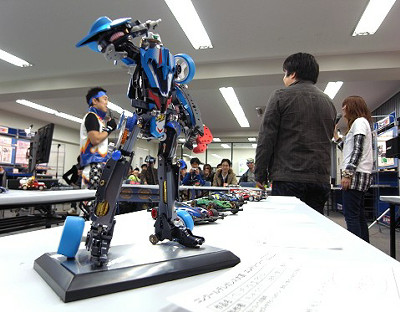 This is all made of MINI 4WD parts.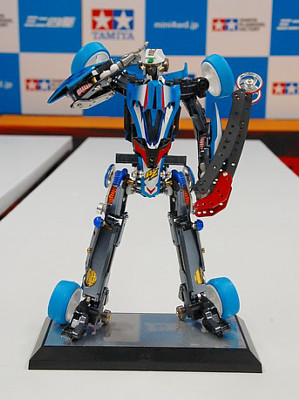 These outrageous machines by the members of female idol group Idoling!!! were on display. All of them are actually capable of running - supposedly not very fast, though.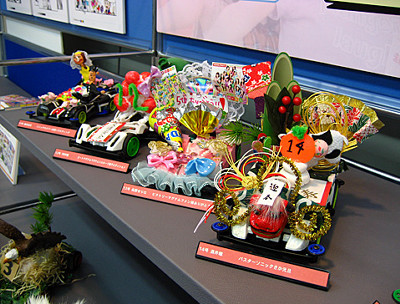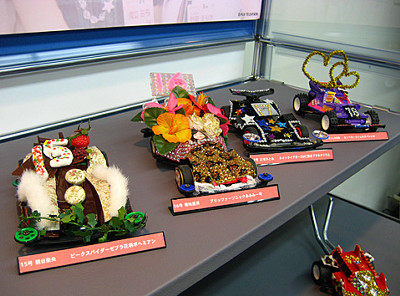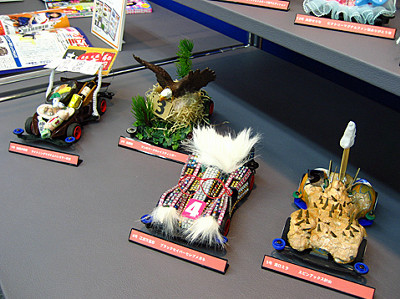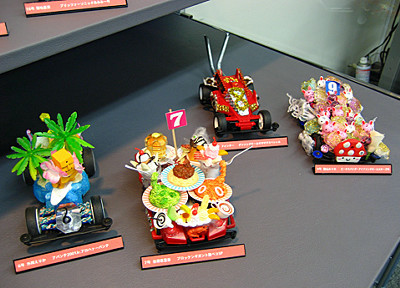 Related Posts:
"Godzilla 5th Form Pattern" is more than amazing, with Kamata, Shinagawa, Kamakura Form Figures - GIGAZINE

Interview with Mamoru Oshii: Details of Releasing "The Next Generation -Patlabor-" Director's Cut - GIGAZINE

Highway Night Bus "COCOON" by WILLER EXPRESS Secures Private Spaces For All Passengers - GIGAZINE

"Nissin Cup Noodles Matcha Seafood Flavor" Review: What Does Green Noodle Taste Like? - GIGAZINE

Interview with Fumito Ueda, "The Last Guardian" Game Director and Designer - GIGAZINE

The Most Campiest Mobile Suit Ever! Pink Gundam with Lace Garters - GIGAZINE

Fancy owning an Itasha? How about a cute and tiny Itasha Plastic Model? - GIGAZINE

Tokyo Motorcycle Show 2009: Super Machines from KAMEN RIDER series, CUTIE HONEY, WILD HOGS and more! - GIGAZINE

"Maniwa", a light, strong, and "green" wooden sports car - GIGAZINE

World's Sweetest iPhone Cover - GIGAZINE

Life-sized 60ft. Statue of Gundam Coming to Shinagawa - GIGAZINE

Amazing! Massive papercraft LEGO blocks you can actually play with - GIGAZINE

in Note, Posted by darkhorse_log