Sneak Preview of "Spice and Wolf II", the second anime season of Spice and Wolf starting this July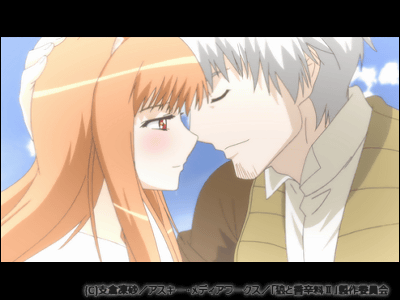 (This article was originally posted in Japanese at 18:15 Apr. 20, 2009)

Spice and Wolf is one of the most popular light novel series in Japan, selling gross 2.4 million copies in 10 volumes. The TV anime adaptation aired in 2008 was highly appreciated by both light novel fans and anime fans, and a much awaited sequel is to be aired from July, 2009. There's a rerun of first anime season airing on TV Kanagawa and Sun TV.

Now some stills and character design illustrations of the second anime season came out. Pics after the cut!
Spice and Wolf Official web site
http://www.spicy-wolf.com/

These stills are from "Episode 0" of the second anime season, from the special feature DVD bundled with the illustration book "Spice and Wolf: Wolf and the Golden Barley" released on April 30th.

"Episode 0" will be an episode based on the story "Wolf and the Amber Melancholy" from Volume 7 of the light novel series.

Key-visual.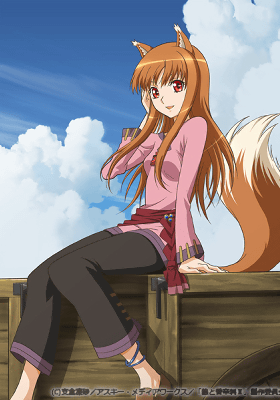 Stills.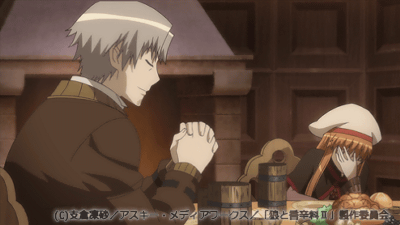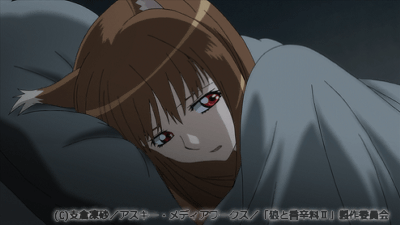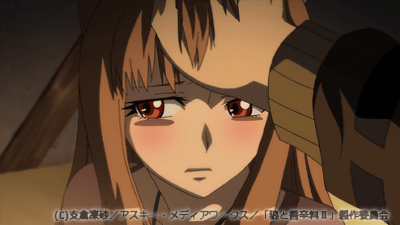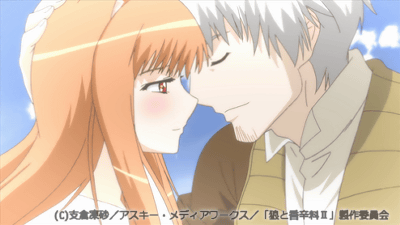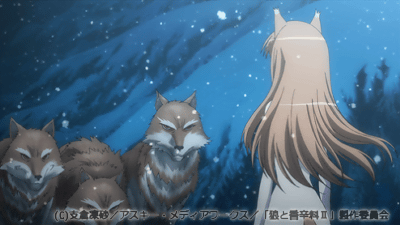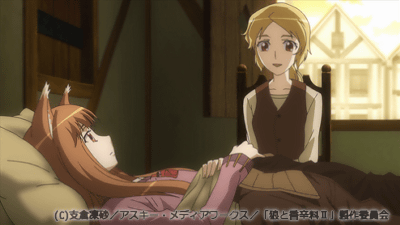 Horo voiced by Ami Koshimizu. Horo refers to herself as the "Wise Wolf of Yoitsu", for she is a wolf harvest deity originally from a land in the north known as Yoitsu. She takes the form of a girl about 15-year-old with wolf ears and white-tipped tail.


Craft Lawrence voiced by Jun Fukuyama. A twenty-five-year-old traveling pedler who aspires to someday open a shop of his own.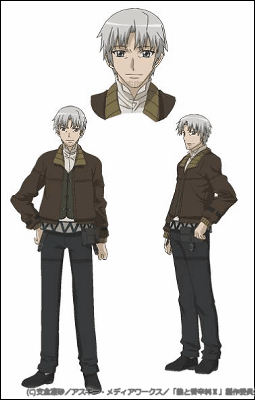 Fermi Amati voiced by Saeko Chiba. A young fish broker who met Horo and Lawrence in the town of Kmerson, promptly fell in love with Horo at the first sight.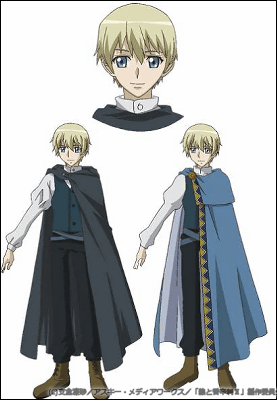 Dian Rubens voiced by Akeno Watanabe. She is a chronicler pagan tales and beliefs, who also happens to be an alchemist. She carries information about Horo's birthplace Yoitsu.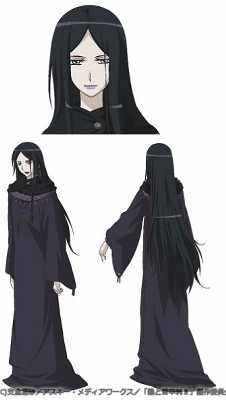 Abe voiced by Romi Park. A merchant who approach Lawrence with a big money-making idea at a lodge in Rhenos.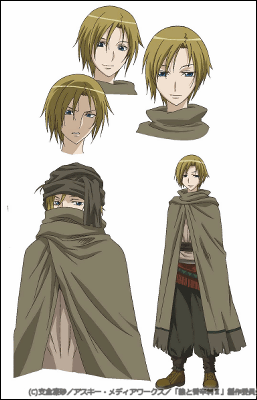 Wheatmonger Mark from Kmerson, an old acquaintance of Lawrence. Voiced by Rikiya Koyama.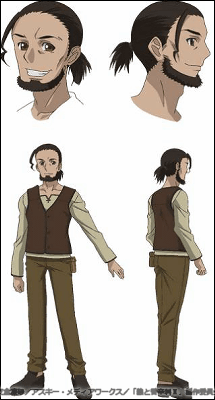 Guy Batoth, a member of the merchant association of Lowen, who holds information of Dian.


The DVD of "Spice and Wolf II: Episode 0" is bundled with Dengeki Bunko Visual Novel (a illustration/story book label, not visual novel as in dating game) Spice and Wolf: Okami to Kin no Mugiho(Wolf and the Golden Barley), to be released on April 30 at the price of 3,360 yen.

Details:
Original Story: Isuna Hasekura
Original Character: Ju Ayakura
Airing Date: July, 2009
Total Episodes: TBA
Stations: TBA

Staff:
Director: Takeo Takahashi
Screenplay: Naruhisa Arakawa
Character Design / Chief Illustrator: Toshimitsu Kobayashi
Colour Composition: Hitomi Sano
Backdrop Art Director: Toshihiro Kohama (BIHOU, Inc.)
Backdrop Composition: Yoshinori Shiozawa (BIHOU, Inc.)
Cinematographer: Shinichirou Tachi
Composer: Yuji Yoshino
Music Production: FlyingDog
Sound Director: Hajime Takakuwa
Sound Production: Jinnan Studio
Animation Production: Brain's Base, MarvieJack

Related Posts:
Anime "Spice And Wolf" released as Blu-ray on Jan.30, coming with special feature - GIGAZINE


in Anime, Posted by darkhorse_log