Founding member Shoji Murahama left GONZO to start his own studio LAMBDA FILM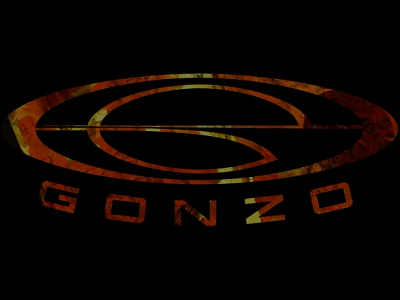 (This article was originally posted in Japanese at 10:25 Apr. 09, 2009)

It became clear that Shoji Murahama, one of the founding member of GONZO, has left the studio and set up a new company called LAMBDA FILM.

Murahama participated in an independent film group DAICON FILM in his university years. Joining Gainax in 1987, he took part in many productions, notably the feature film Royal Space Force: The Wings of Honneamise, OVA Gunbuster and TV anime Nadia: The Secret of Blue Water. In 1992 he established GONZO with Mahiro Maeda and Hiroshi Yamaguchi. He had once been the president of GONZO and Chairman of subsidiary GDH, but has stepped down due to the red figure and in order to return to production.

Read on for details.
(Japanese)LAMBDA FILM

The description of business says "Planning and Producing Animation", "Composition of Characters, Storylines and Settings" and "Planning, Development, Production, Supervision and Coordination of Contents and Digital Contents".

The purpose of the company is stated as "To share our joy, thrill, sensation with people all over the world". Which might imply some multilingual production on their way.

According to Murahama's blog, the company started operating on April 3rd, and they're now working on strategies for new project, production framework, human-resource and budget raising. Anime fans must wait and see what they can do that big studios can't.

As for GONZO, although they've been producing innovative and highly acclaimed digital animes such as Blue Submarine No. 6 and Last Exile, their debts exceeded the assets in March 2008. GONZO started financing as a subsidiary of an investment fund but couldn't manage to eliminate their decifit, thus fell under the category of delisted-to-be stocks on TSE Mothers and likely to end up delisted in a month according to the delisting standard.

We hope this wouldn't affect their production since GONZO has much anticipated titles to come including Saki, Shangri La and Slap-up Party Arad War Chronicle starting this April and Alive: The Final Evolution, a coproduction with AIC planned for this July.

Related Posts:
TAF 2009: GONZO booth with Armour from "The Tower of Druaga" and uniform from "Linebarrels of Iron" - GIGAZINE

Second anime season of "Strike Witces" announced - GIGAZINE

TAF 2009: Bishojo Mahjong Anime SAKI is to come out as a Mahjong Game - GIGAZINE

STUDIO GHIBLI's new branch in TOYOTA's Head Quarters - GIGAZINE

List of New Anime Series launching Spring 2009 - GIGAZINE