TAF 2009: GONZO booth with Armour from "The Tower of Druaga" and uniform from "Linebarrels of Iron"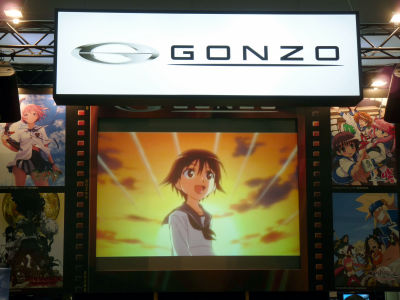 (This article was originally posted in Japanese at 10:17 Mar. 26, 2009)

Tokyo International Anime Fair 2009 held from March 18 to 21 closed with a huge success, attracting the greatest number of visitors (129,819) in the fair's history.

We've been posting coverages the past week or so, but here's another one from TAF, and some more posts may follow. Hopefully it would be helpful if you missed this year's fair and consider attending next year.

So here we go, first comes the GONZO booth featuring Saki, The Tower of Druaga, Linebarrels of Iron and so on.

Pics after the cut!
The main feature of GONZO's booth was bishojo mahjong anime "Saki" which is adapted to an arcade mahjong game.

Jill's armour and belongings from The Tower of Druaga: the Aegis of URUK(Jp).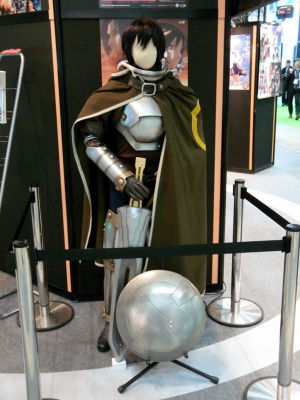 School uniforms from Rosario + Vampire and Linebarrels of Iron(Jp). Bummer there was no booth babe in these costumes.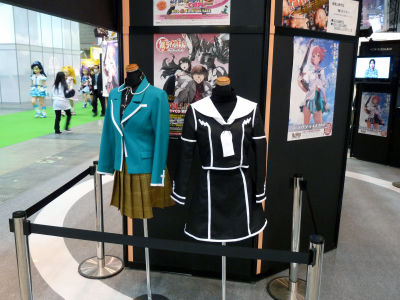 Curvy "Oppai Mouse Pads" featuring Moka from Rosario + Vampire.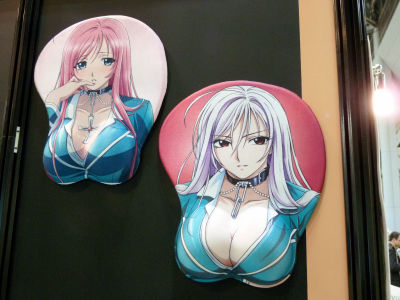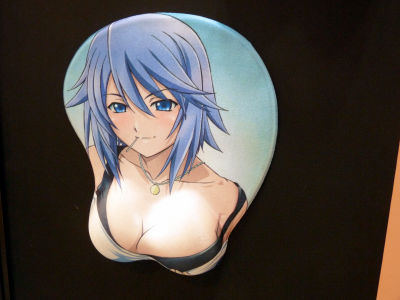 Succubus Kurumu and eleven-year-old witch Yukari.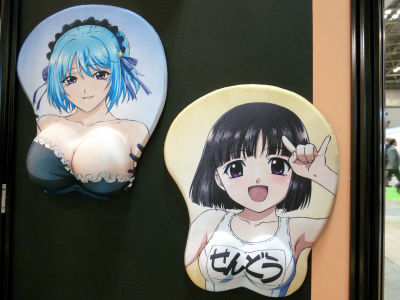 There's an arcade game of Saki launching soon by SEGA as we've reported before.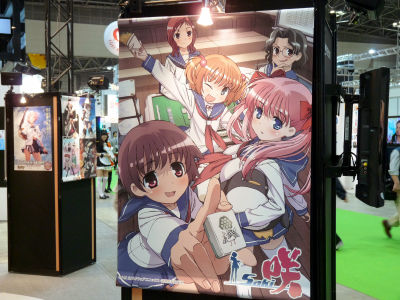 The trailer shown on the console was the first version of the trailer released on the official site. There's another trailer out now also on the official site.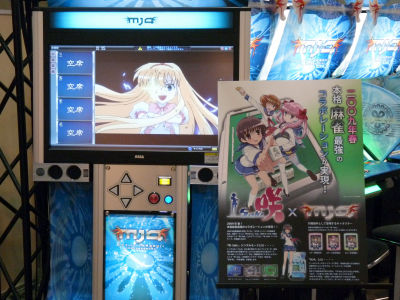 People trying the game demo.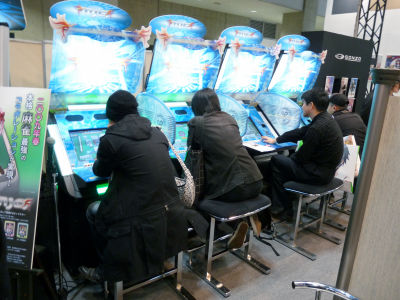 These are some of the best known works of Gonzo.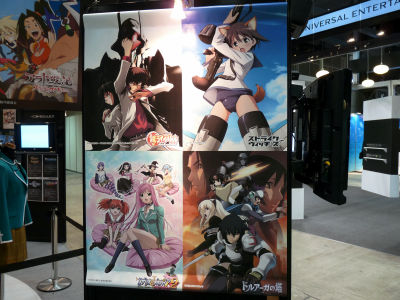 Shangri La will start airing this April.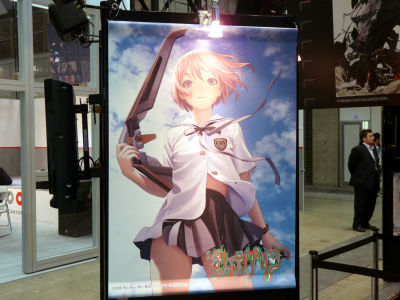 Slap-up Party Arad War Chronicle, anime adaption of Dungeon & Fighter will start airing April 3rd on TV Tokyo.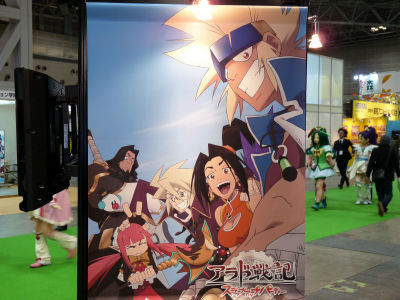 Gonzo also produces online games such as The Tower of Druaga: the Recovery of BABYLIM~ and Master of Epic. You can see a trailer of the latter here.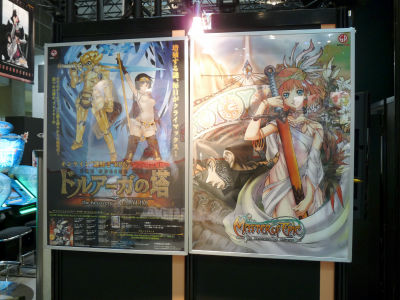 Related Posts:
Second anime season of "Strike Witces" announced - GIGAZINE

List of New Anime Series launching Spring 2009 - GIGAZINE

Bishojo Mahjong Anime "Saki" to be aired from April 2009 - GIGAZINE

Bishojo Mahjong Anime "Saki"'s concept sketches of rival characters - GIGAZINE

Bishojo Mahjong Anime "Saki" to be aired from April 2009 - GIGAZINE

TAF 2009: Bishojo Mahjong Anime SAKI is to come out as a Mahjong Game - GIGAZINE