TAF 2009: Stills from "Case Closed: The Raven Chaser" and Chronography of Detective Conan Movies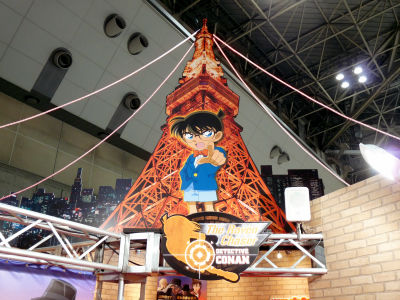 (This article was originally posted in Japanese at 02:10 Mar. 19, 2009)

Case Closed: The Raven Chaser or Detective Conan: The Raven Chaser is the 13th Case Closed feature film, annually released in April since 1997.

The movie is to premiere on April 18th, and it was featured in Toho's booth at Tokyo International Anime Fair 2009, with previously unshown stills, life-sized character panels, and a huge Conan figure.

Read on for details and pics.
(Japanese)"Case Closed: The Raven Chaser" OFFICIAL SITE

Toho's booth.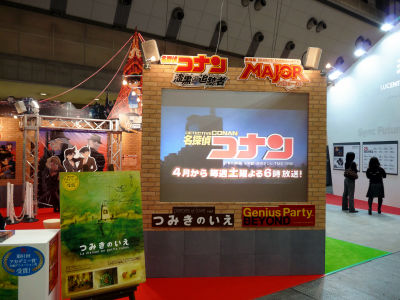 La Maison en Petits Cubes which won the Oscar for animated short film is also distributed by Toho.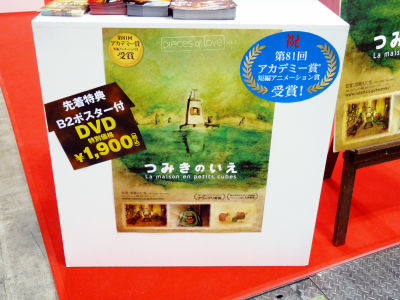 But the main attraction of the booth must be the new "Detective Conan" movie.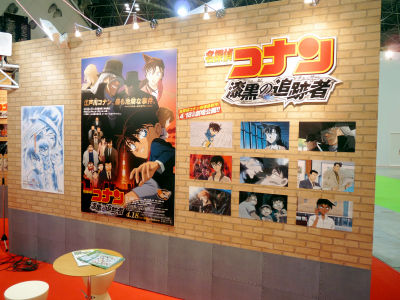 Life-sized illustration board of Jimmy Kudo and Conan Edogawa, Rachel Moore, Anita Hailey.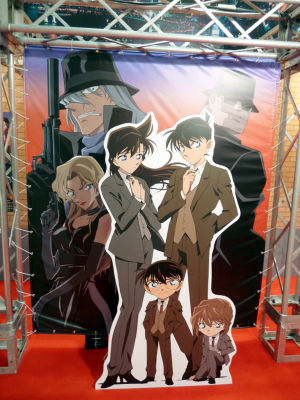 Stills from the new movie. Click to enlarge (in case you haven't noticed yet).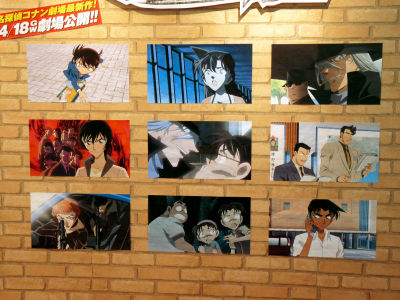 Looks like Conan's in serious trouble.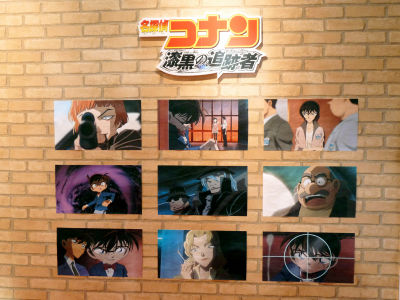 The past Detective Conan movies.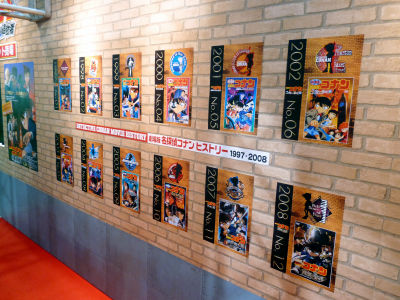 Case Closed: The Time-Bombed Skyscraper (1997)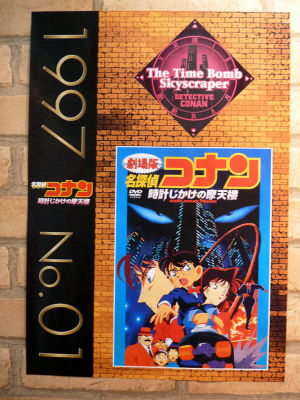 Case Closed: The Fourteenth Target (1998)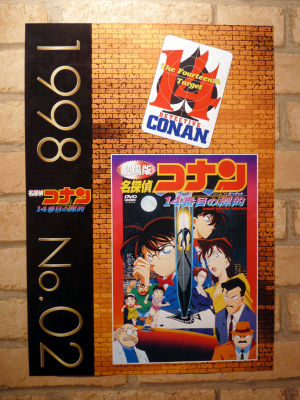 Case Closed: The Last Wizard of the Century (1999)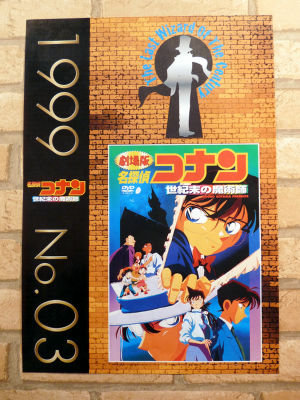 Case Closed: Captured in Her Eyes (2000)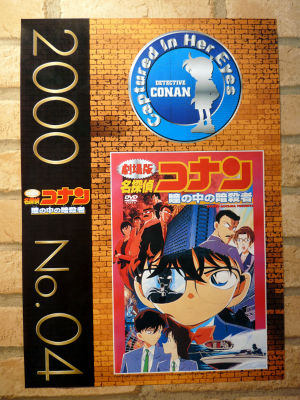 Case Closed: Countdown to Heaven (2001)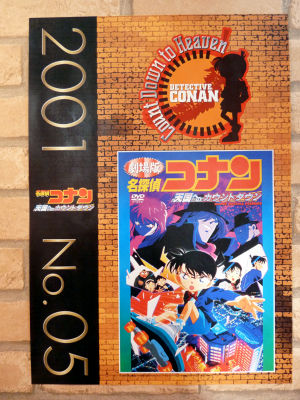 Case Closed: The Phantom of Baker Street (2002)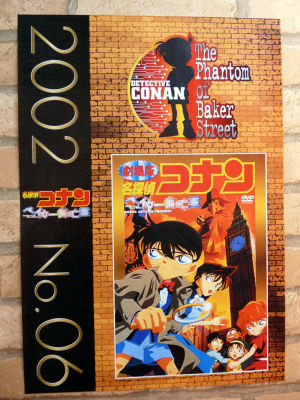 Case Closed: Crossroad in the Ancient Capital (2003)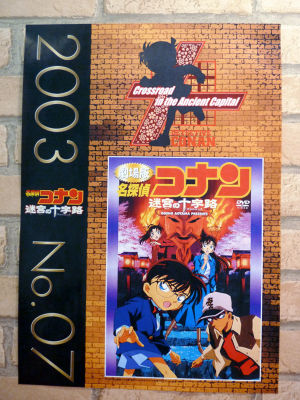 Case Closed: Magician of the Silver Sky (2004)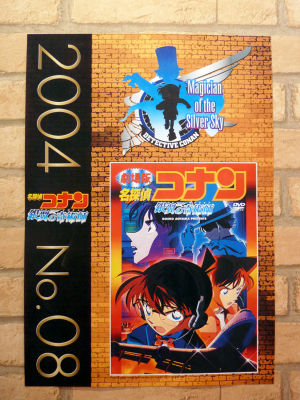 Case Closed: Strategy Above the Depths (2005)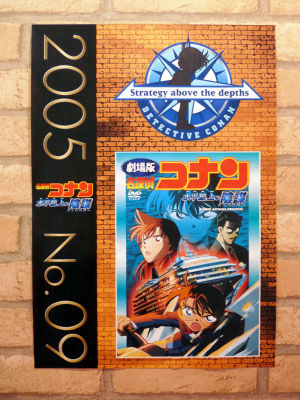 Case Closed: The Private Eyes' Requiem (2006)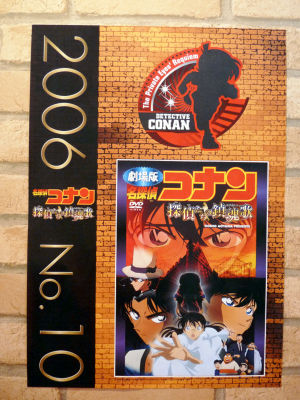 Case Closed: Jolly Roger in the Deep Azure (2007)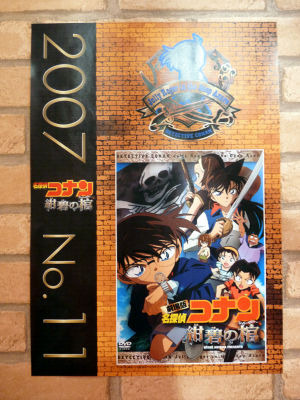 Case Closed: Full Score of Fear (2008)


Box office.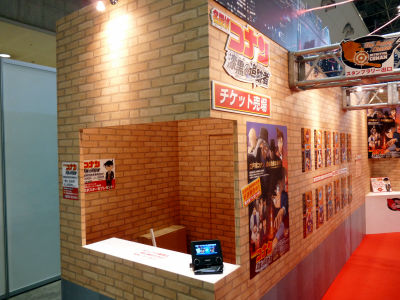 Advance film ticket bundled with special goods and poster will be sold here on Public Days (Mar.20-21). 800 yen (about 8 dollars) for middle school age and under, 1300 yen for those above.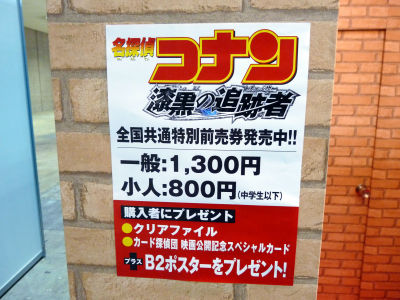 Stamp for a stamp rally.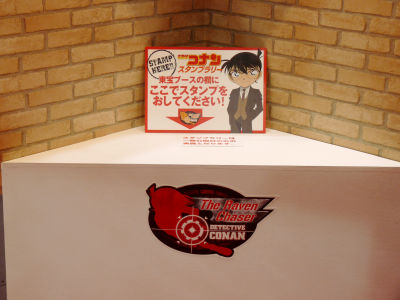 Another anime film of Toho, Major: Dramatic Baseball Movie which came out this January, will be released as a DVD on June 12th.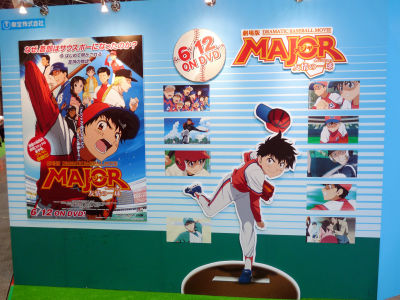 You can easily locate the Toho booth by a huge Conan doll above.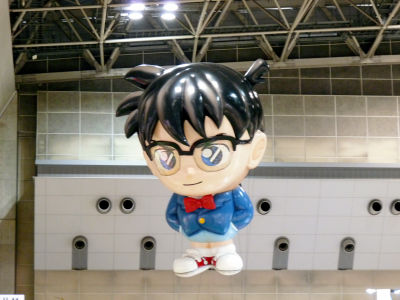 Related Posts:
What a dream match! "Lupin the 3rd vs Detective Conan" is coming on TV show. - GIGAZINE

List of New Anime Series launching Spring 2009 - GIGAZINE

in Posted by darkhorse_log