TAF 2009: Hand Drawings and Autograph of Shoji Kawamori of MACROSS FRONTIER and BASQUASH!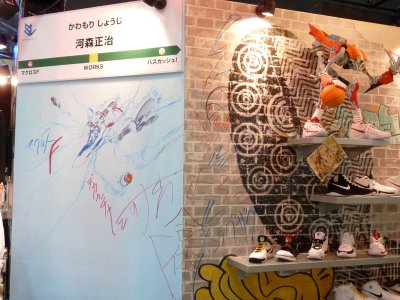 Shoji Kawamori of Macross series is starting his new TV anime series Basquash! this April. His autograph accompanied by huge illustration can be seen on Satelight's booth at Tokyo International Anime Fair 2009.

Read on for details and pics, with a video of Kawamori drawing it.
Satelight's booth.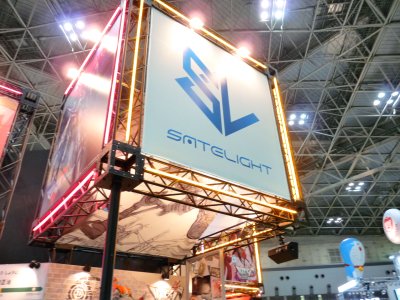 Sign board. Saying "Shoji Kawamori, last stop Macross Frontier, next stop Basquash!" in a JR East style.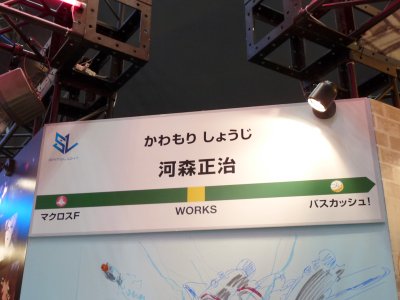 Kawamori signing his handiwork.


It became one huge extended autograph in the end.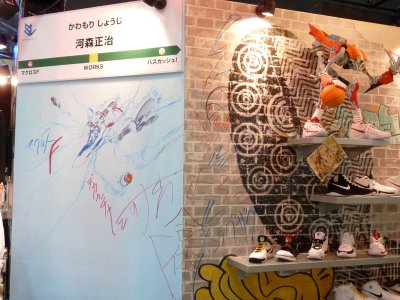 Macross Frontier's side.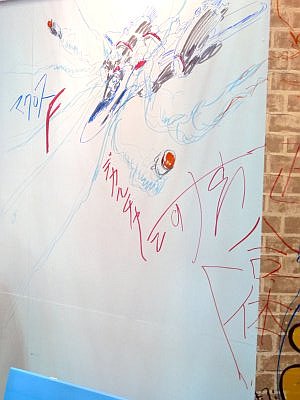 "De-culture"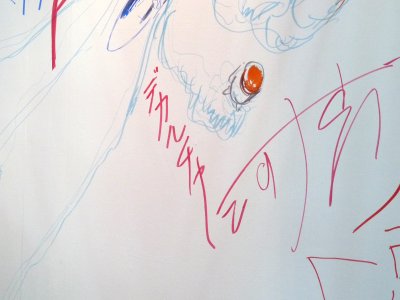 Shooting missiles.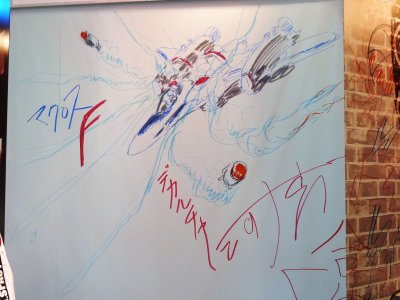 Basquash!'s side.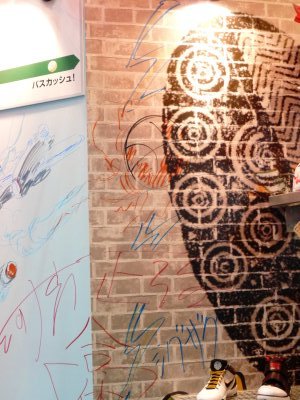 The blue letters says "Zigzag", theme of Basquash!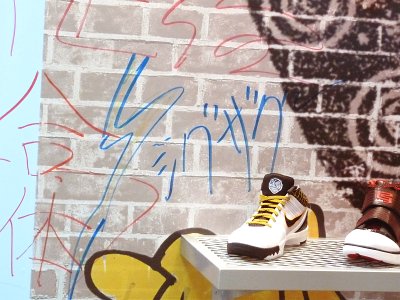 "Gattai (Unification)" which reminds us of another Kawamori's work.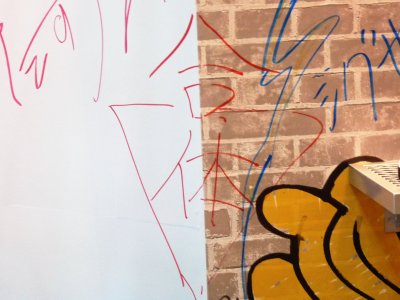 Related posts:
Clan Clang might take the lead in "Macross Frontier" Movie Edition - GIGAZINE

Stills from new TV anime "BASQUASH!" starting this April - GIGAZINE

"BASQUASH"- New project by the director of "Macross" and "Genesis of Aquarion" - GIGAZINE