TAF 2009: Booth Babes in Cosplays - STAR BLAZERS, FULLMETAL ALCHEMIST, GURREN LAGANN and many more!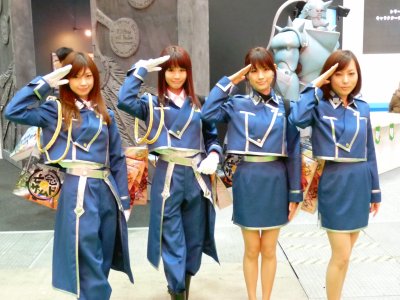 (This article was originally posted in Japanese at 23:28 Mar. 19, 2009)

The annual Tokyo International Anime Fair is the biggest anime-related event, at least in Japan, and there are many trade-show models attending to brighten the site. And of course many of them were dressed as anime characters.

Pics after the cut!

Yuki Mori from Space Battleship Yamato aka Star Blazers at Tohokushinsha's booth.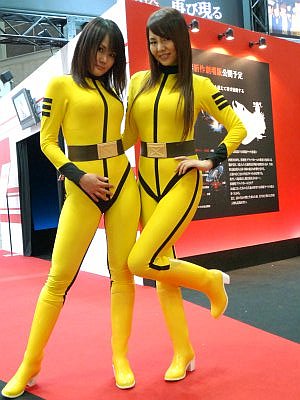 Nia Teppelin from Tengen Toppa Gurren Lagann at Gainax's booth.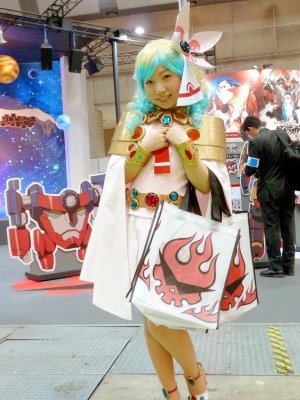 Yoko Littner, one of the heroines of Gurren Lagann.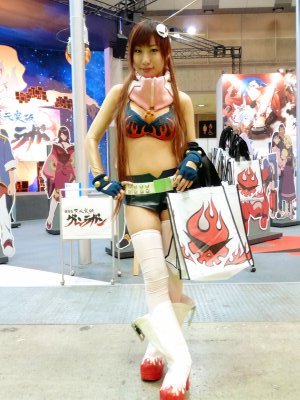 The robots Enki and Gurren Lagann were there, too.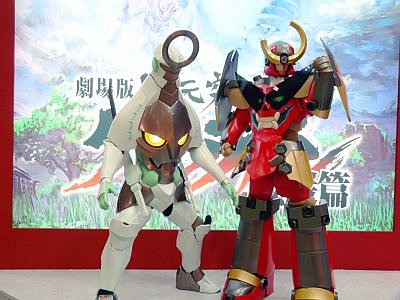 Mashiro Mito from TAYUTAMA -Kiss on my Deity-at Media Factory's booth.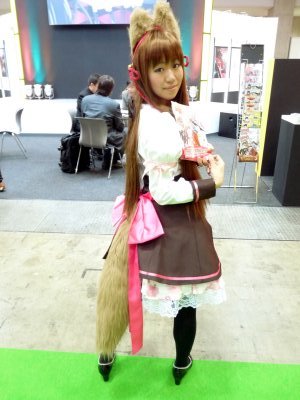 Promotional models dressed in millitary uniforms from Fullmetal Alchemist at Aniplex's booth.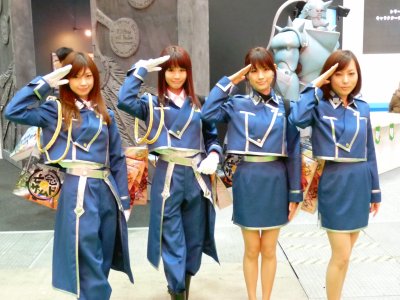 Marin from Umi Monogatari (Sea Story) at Shochiku's booth.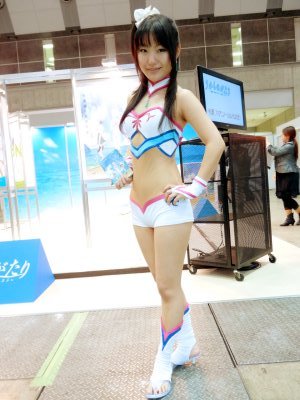 Tsumami Kuwagata, the heroine of Kuwagata Tsumami at Fanworks' booth.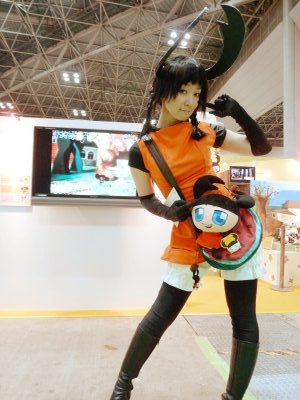 Cheburashka and Jacky from The bears' school at Frontier Works' booth.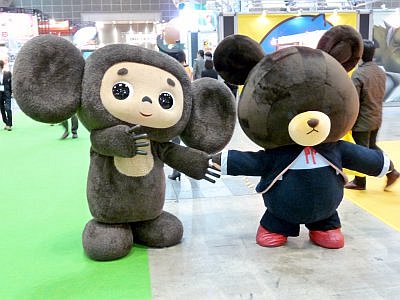 Date Masamune in his armour at Production I.G's booth.


Pretty Cures passing by. Sorry, it's not a very good picture but you can see them on the Public Days (March 20-21).


Related Posts:
Booth Babes Cosplaying as various Game Characters at AOU 2009 - GIGAZINE

Photo Imaging Expo 2009: Booth Babe, Booth Babe and Booth Babes! - GIGAZINE

Booth Babes from Tokyo Motorcycle Show 2009 - GIGAZINE

More Booth Babes from Tokyo Motorcycle Show 2009 - GIGAZINE

Tokyo Motorcycle Show 2009: Super Machines from KAMEN RIDER series, CUTIE HONEY, WILD HOGS and more! - GIGAZINE

Further Booth Babes from Tokyo Motorcycle Show 2009 - GIGAZINE

No, This is NOT a Kinky Underwear! -High Quality Costume of Doronjo from YATTERMAN - GIGAZINE

TAF 2009: FULLMETAL ALCHEMIST featured in Aniplex booth with gigantic Gate and life-sized statue - GIGAZINE

AMI went nuts in the inexplicable "BANZAI Special Live" at AOU2009 - GIGAZINE

The inimitable Kickboxer-cum-Cosplayer-cum-Otaku Nagashima "Jien-ots" Yuichiro - GIGAZINE

Heavily armored cosplayers in Wonder Festival 2008 [Summer] - GIGAZINE