TAF 2009: Trailer and enlarged panels of Bishojo Ocean Adventure "Umi Monogatari (Sea Story)"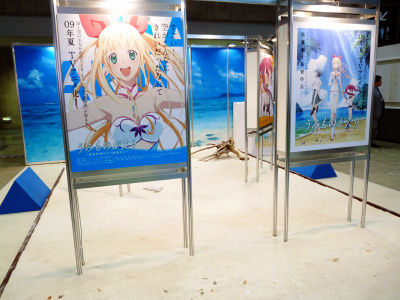 (This article was originally posted in Japanese at 14:27 Mar. 19, 2009)

Characters and context of the popular pachinko series "Umi Monogatari (Sea Story)" is to be adapted to anime as Umi Monogatari -Anata ga ite kureta koto-(Sea Story: the fact that you were here) this summer, directed by Jun'ichi Sato of Sailor Moon and Aria series.

A trailer was shown for the first time at Tokyo International Anime Fair 2009.

Video and pics after the cut!
"Sea Story"'s booth themed on sandy beach.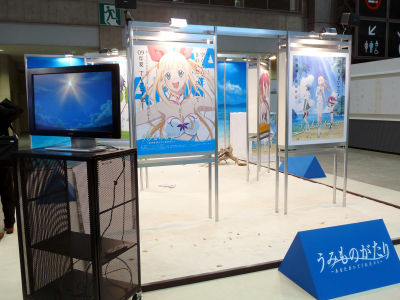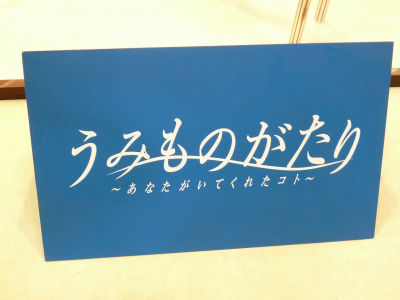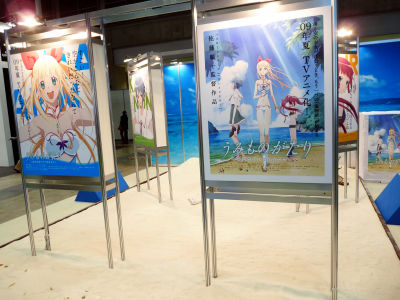 Marin, priestess of the sea.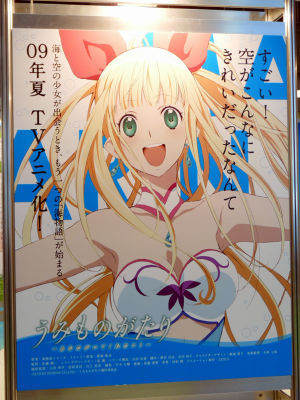 Kanon, priestess of the sky.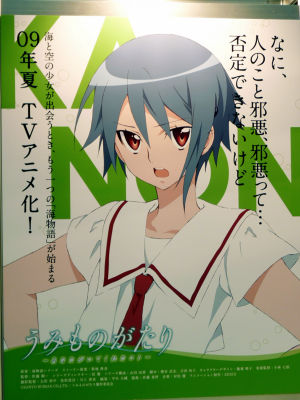 Ullin, a younger sister of Marin.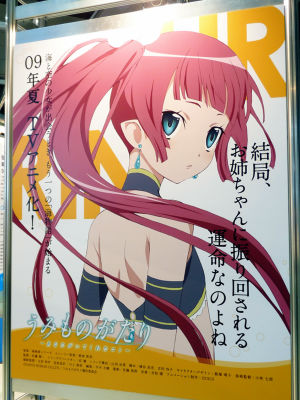 "When a girl of sea meets a girl of sky, another 'sea story' begins".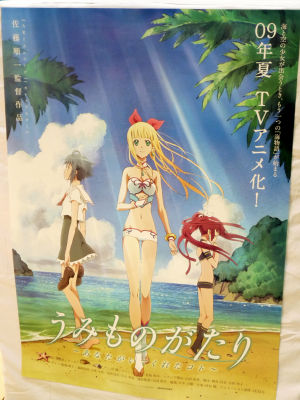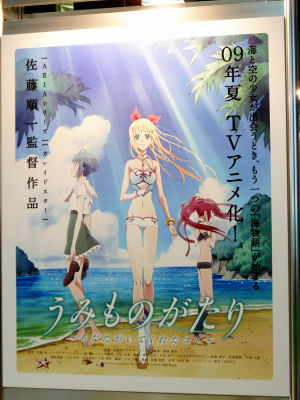 It is to be a "Magical Miko Fantasy", which must be a variation of "magical girl" anime.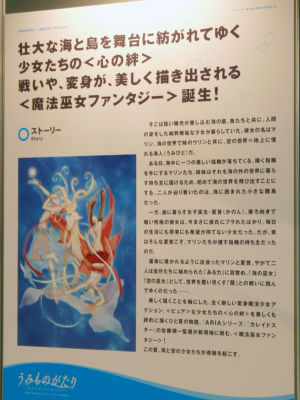 "Umi Monogatari" series first launched in 1999 and became the most popular brand of pachinko machines. Although some popular pachinko machines features anime characters, this apparantly is the first anime based on pachinko characters.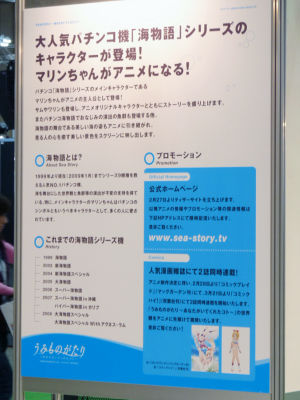 Marin is voiced by Kana Asumi, Kanon by Minako Kotobuki, Ullin by Yui Horie.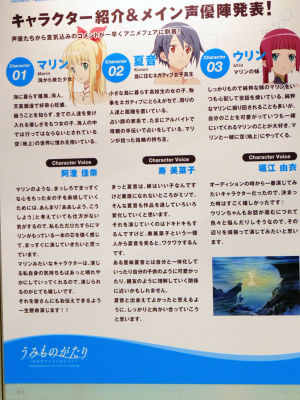 This is the previously unreleased trailer, shown at Shochiku's booth where "Sea Story" is featured.


Transformation sequences, reminiscent of Sailor Moon.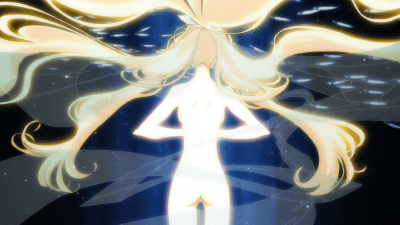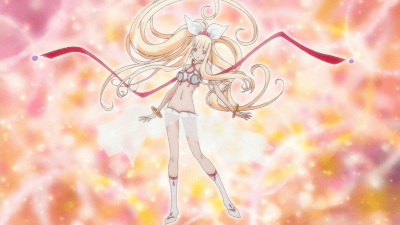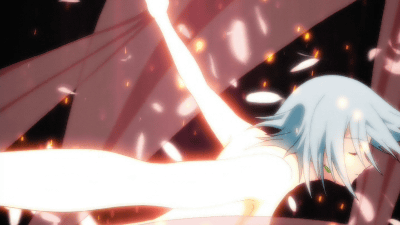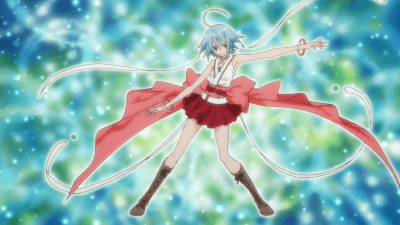 Related Posts:
TAF 2009: New Project of MINKY MOMO kicking off for the 30th Anniversary, and a gigantic DANCOUGA - GIGAZINE

TAF 2009: Trailer and Original Drawings of "Magical Girl Lyrical Nanoha The Movie 1st" - GIGAZINE