5'2" and 95 lbs. HRP-4C Humanoid looking eerily like a Japanese Girl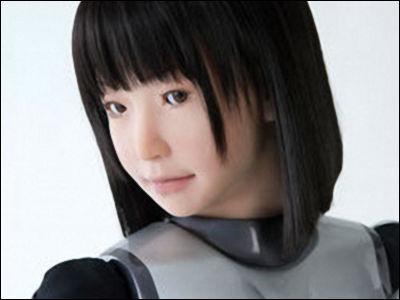 (This article was originally posted in Japanese at 22:12 Mar. 16, 2009)

The Humanoid Research Group of Intelligent Systems Research Institute led by Shuji Kajita of The National Institute of Advanced Industrial Science and Technology(AIST) announced today their development of "HRP-4C", a new Humanoid looking extremely human-like, 158 cm (5'2") tall and weighing 43 kg(95 lb), made with demensions and positions of the joints according to the average measurements of Japanese female adolescent.

The movements such as walking, bowing, turning around, tilting her head, are modeled on human movements measured by motion capture. The biped robot operating technologies developed during the Humanoid Robotics Project enabled her -yes, we should adress her "her"- extremely realistic, human-like movements.

She can also react to voices, and make responding movements according to speech-recognition system. She is planned to make her cat-walk debut in a fashion show at "Japan Fashion Week in TOKYO 2009" opening this March 23rd.

Read on for pics and videos.
(Japanese)AIST: Press Release -Development of a robot looking human and moving human

This is how she looks like.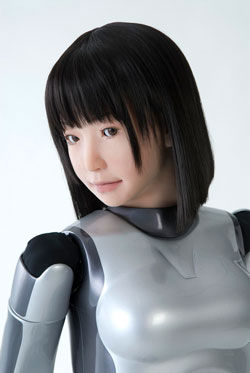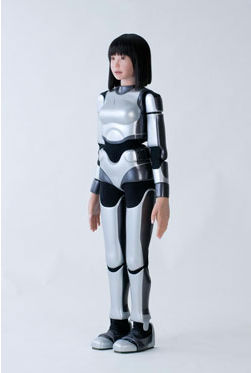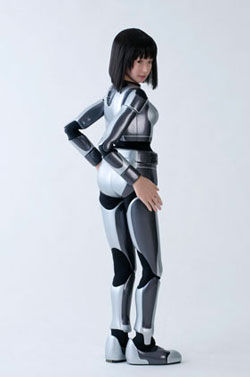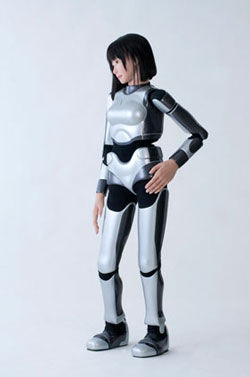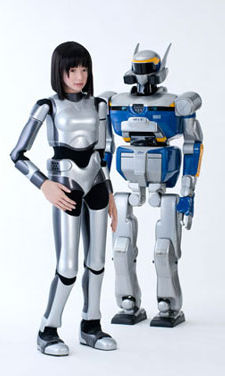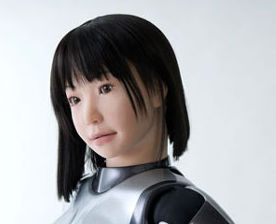 Video 1: Bowing.


Video 2: Walking.


Video 3: Right face!


Related Posts:
Life-sized model of Natsuko from the iron work manga "Natchan" - GIGAZINE