Colourful KADOKESHI STICK Eraser with even more corners than KADOKESHI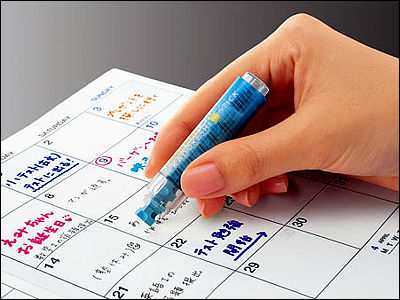 (This article was originally posted in Japanese at 14:18 Mar. 12, 2009)

The name might not sound familiar but you must have at least once layed eyes on it if you're in to design. The 28-cornered "Kadokeshi(lit: Corner Erase)" white eraser is part of the MoMA's permanent collection, featured in a 2004 exhibition Humble Masterpieces.

The "Kadokeshi" series were launched in May 2003 and sold more than ten million pieces, for not only it looks good, but it's also very functional to erase tiny area or just one letter accurately.

KOKUYO announced the release of a new eraser in the "Kadokeshi" series, a cartridge type eraser called "Kadokeshi Stick" which comes in four vivid colours and has even more corners than Kadokeshi.

Readon for details and pics.
(Japanese)Kadokeshi Stick - Kadokeshi - KOKUYO S&T

(Japanese)KOKUYO News Release::Ultra thin cartridge type eraser "Kadokeshi Stick" on sale

The eraser is refillable, and the demension is 6mm×6mm×51mm.

Comes in four colours, White, Pink, Lime Green and Blue.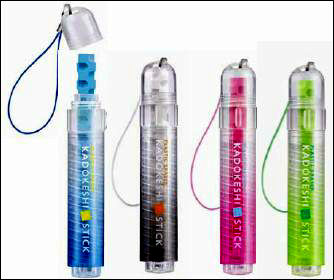 Twist the case and let out the eraser. Kind of like a lipstick.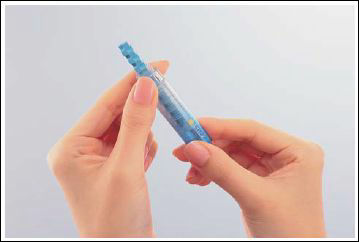 The recommended retail price is 210 yen (about 2.1 dollar) for the starter pack (the case and a eraser stick), and 157 yen (1.6 dollars) for two eraser cartridge, including tax. Looks quite handy for an accurate erasing.

Related Posts:
Wooden USB Memory with Post-it "USB Memo2ry" - GIGAZINE

in Note, Posted by darkhorse_log