CeBIT2009: The super-multi media center console which can play blu-ray ripped files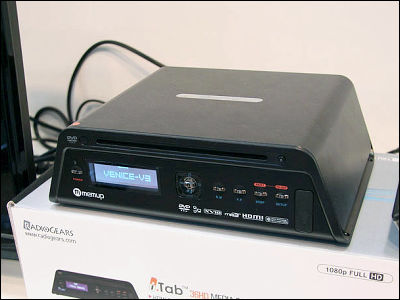 Another finding at the Korean manufacturer RADIOGEAR booth. "iTab38HD Network Media Combo" is the super-multi media center which can handle almost any formats from newest H.264 to ancient VCD. Seems good for TV-top device.

Read on for details and photo reviews.

LCD indicator, slot-in DVD-ROM, and USB port on front panel. You can play from the disc but basically you should place the data on HDD. You can transfer data from your PC via USB.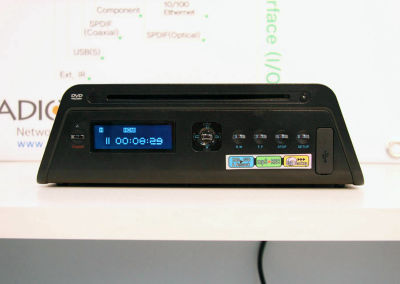 HDMI, component, S-VIDEO, composite, three USB and LAN port on back. Option dongle available for wireless transmission of data.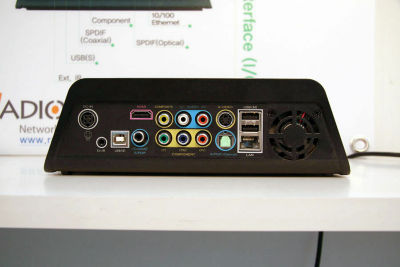 The startup screen. Playing or recording contents starts from here.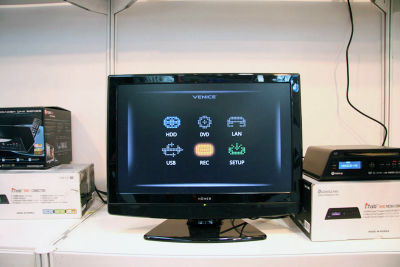 The directories are separated by file format such as "blueray-rip"and "doigital-cam"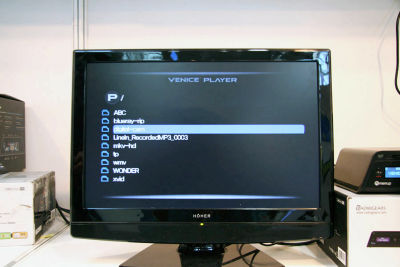 For the demonstration, they copied the video taken by video cam to internal HDD and played it.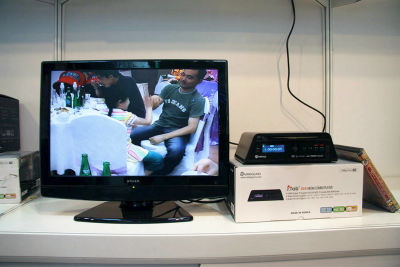 This is the bluray-ripped file(No copy-guard cracking available, of course). It's clear and high-contrasted.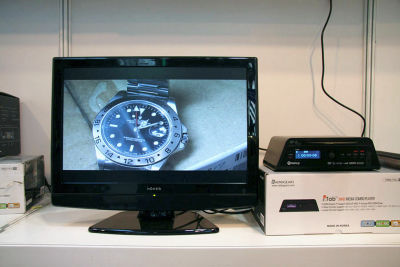 Unfortunately they are not going to sell this adoreble mediaplayer in Japan. They said because if you wish to penetrate into Japanese market, you have to survive massive competition among Japanese electronics fiants such as SONY, Panasonic, Casio, Toshiba and so on. If they would survive the competition, the price will be at 45 thousand yen(about 460 USD)

(Coverage, Text: Hiroyuki Watanabe / Edit: GIGAZINE)

Related Post:
CeBIT2009: MSI's "X-Slim" laptop is as thin as 0.2 inchs at its thinnest point. - GIGAZINE

CeBIT2009: Revealing the secret of "U115 Hybrid"s 12 hours long running battery life. - GIGAZINE

CeBIT2009: ASUS's "Dual Panel Concept" is a real "port-able" touch panel laptop - GIGAZINE