STUDIO GHIBLI's new branch in TOYOTA's Head Quarters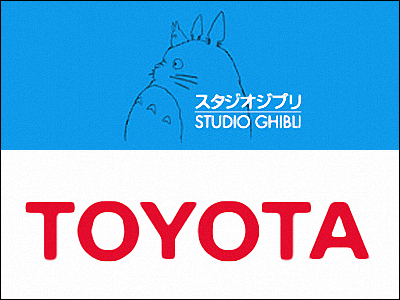 (This article was originally posted in Japanese at 17:06 Mar. 02, 2009)

Studio Ghibli, known for the production of My Neighbor Totoro, Kiki's Delivery Service, Spirited Away and most lately Ponyo on the Cliff by the Sea, has announced the establishment of a new studio called Nishi Ghibli(West Ghibli), located in TOYOTA's head quarter building at Toyota city, Aichi.

This might be a start of a interesting relationship, considering Ghibli and TOYOTA were evaluated the 2nd and 7th powerful brand in Japan by Brand Japan 2008 (for the record, Nintendo ranked 1st).

Read on for details.
(Japanese)STUDIO GHIBLI -Nishi Ghibli

According to Ghibli's official site, about 30 animators including "trainee" and "tutor" will station at "Nishi Ghibli" for two years.

This extraordinary arrangement was prompted by Toshio Suzuki, the chief producer and president of Studio Ghibli who toured the development site of concept car i-REAL in 2006 and was impressed by the working environment "full of back-street workshop-like handcrafting and wisdom".

Expecting inspirations and maintaining sense of urgency by working at the site of automobile development, Ghibli is planning to work on short anime films for Ghibli Museum at the new studio.

Might there be a chance of TOYOTA ads by Ghibli? Fans must be thrilled, hoping this relationship goes well.

Related Posts:
Tokyo Anime Award announced -"Ponyo on the Cliff by the Sea" was chosen Animation of the Year - GIGAZINE

Photoshop Tutorial -How to make a realistic Totoro using only six free materials - GIGAZINE