Second anime season of "Strike Witches" announced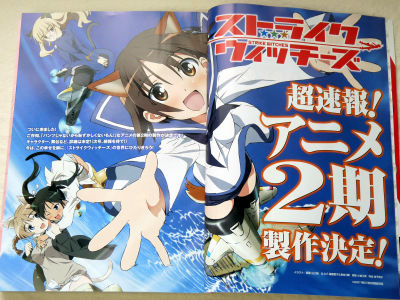 (This article was originally posted in Japanese at 11:35 Feb. 27, 2009)

Strike Witches, known for the unforgettable "Pantsu ja nai kara hazukashiku nai mon! (I'm not embarrassed, for this is not my pantie!!)" catch-phrase, is a story of an elite task unit called "Strike Witches", formed by young witches to protect the world from evil villain Neuroi.

A TV anime adaption of the original light novel series was produced by GONZO and aired from July to September 2008, gaining high popularity. Now, the production of a much awaited second season is decided.

Read on for details and pics.
(Japanese)Strike Witches

April issue of light novel magazine The Sneaker came out on Feb. 27th. The cover features Tsuruya from Haruhi Suzumiya series.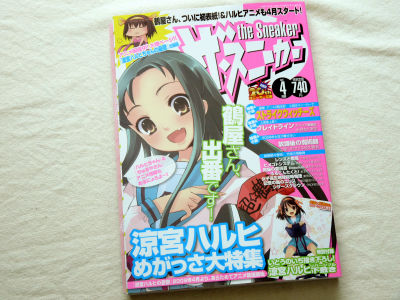 Feature and a light-novel installment of "Strike Witches" inside.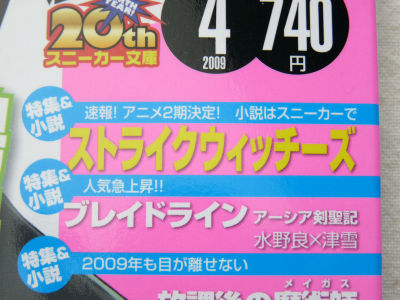 The feature pages. Specifics of characters and settings are yet to be determined.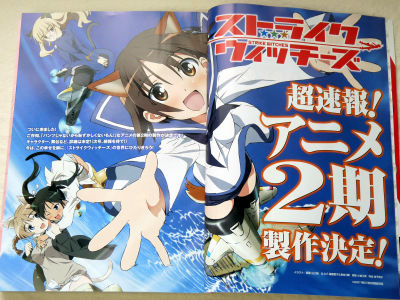 The entire first season is now available in DVDs, and the developing media franchise includes video games and drama CD.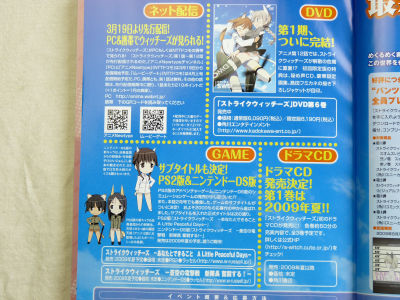 A short story by Hidehisa Nanbou.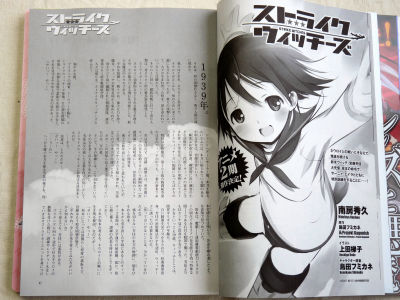 The magazine also fetaures The Melancholy of Haruhi Suzumiya in glossy colour pages.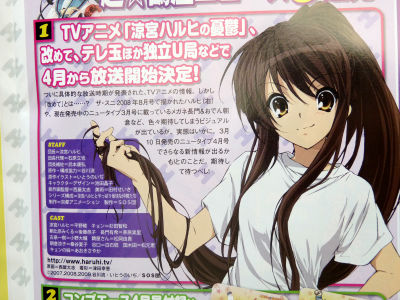 Related Posts:
"Kara no Kyokai", "Strike Witches" and more -Animes screened at Japan Media Arts Festival - GIGAZINE

"Melancholy of Haruhi Suzumiya" to start airing "afresh" from this April - GIGAZINE

2nd season of the anime "Nogizaka Haruka no Himitsu" in production - GIGAZINE

New Character "Neon" designed by Noizi Ito to promote Nipponbashi - GIGAZINE