Videos of World's First Closed-Chamber Shooter Game "Haunted Museum"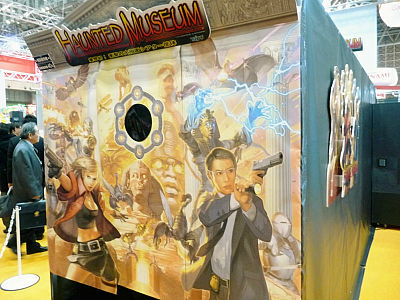 (This article was originally posted in Japanese at 02:05 Feb. 21, 2009)

Here's some demos of TAITO's new arcade first-person shooter "Haunted Museum" exhibited at AOU 2009. As you can see, players are closed in a dark room (a box about the size of a walk-in closet) with large HD screen, sound system with powerful woofers, and light gun that changes function according to the stages.

More pics and videos after the cut.
Logo.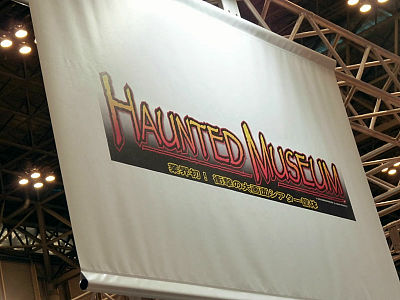 Black-out curtains on the side of the box/tent thing.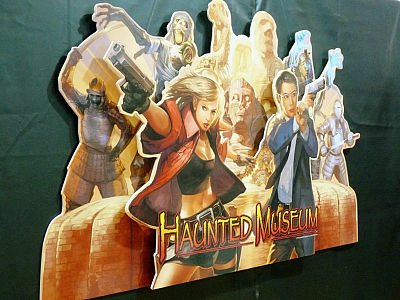 Inside the curtain. There are various stages including ancient ruins and outer space.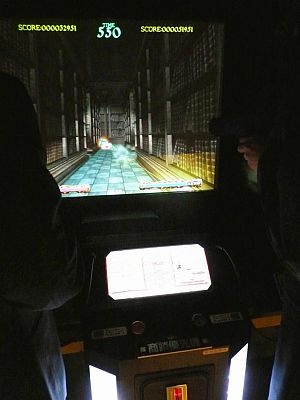 Description board. The light gun works as a flashlight in the dark. The bullets aren't rationed so you don't need to reload it.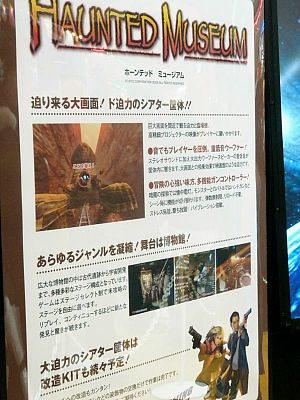 There was another screen outside the box for onlookers.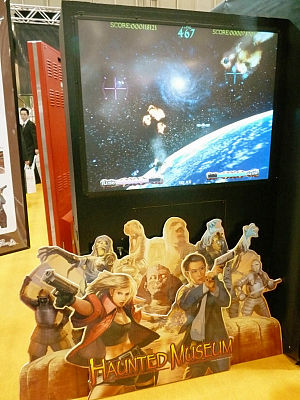 Demo. Going through a library and out to the forest.


Creepy castle stage, then somehow warp to the outer space.


The space stage looks like a totally different game from prior stages.


Related Posts:
AOU 2009 Amusement Exposition begins: Table of all related articles. - GIGAZINE

"GUNDAM Muso 2" trailer in Tokyo Game Show 2008 - GIGAZINE

Videos of incredible Game Demos of "Goketsuji Ichizoku Senzo Kuyo" at AOU 2009 - GIGAZINE