Figurines, tapestries, and T-shirts of "Higurashi no Naku Koro ni" at AOU 2009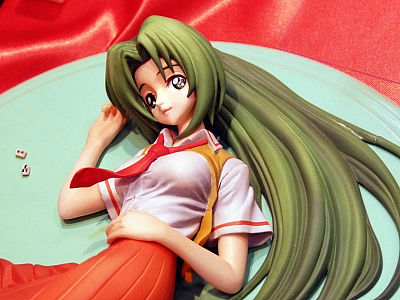 (This article was originally posted in Japanese at 14:53 Feb. 20, 2009)

The new arcade game "Higurashi no Naku Koro ni Jong" impressed us with their jaw-dropping quality of animations and sound, but we were totally knocked out again by the magnificence of their "Prize", the original products you can get when you scored high in the arcades.

Read on for details and pics.
These are the prizes for arcade games.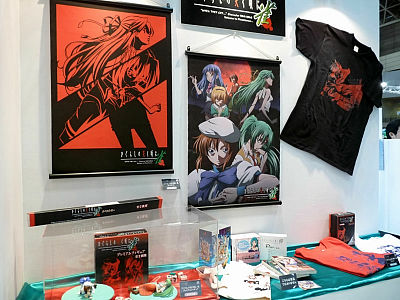 Two types of tapestries.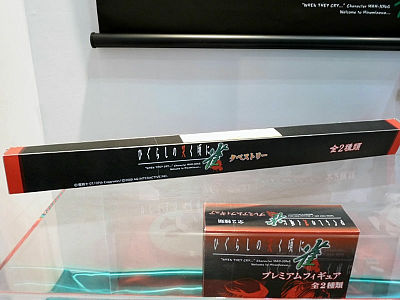 Red and black "Mion and Shion" version.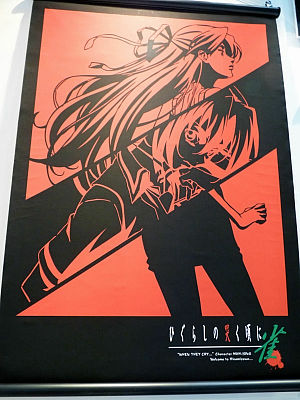 Tapestry using main visual of the game.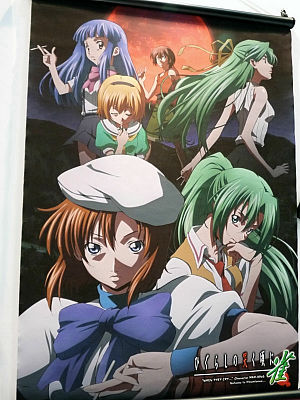 There were three kinds of T-shirts.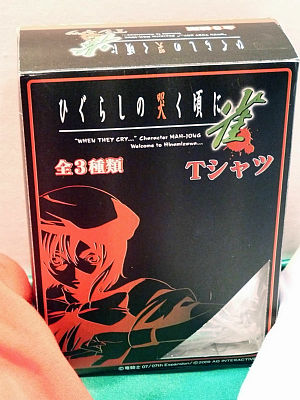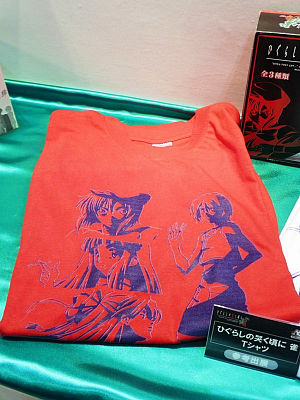 This black one features Lena Ryugu.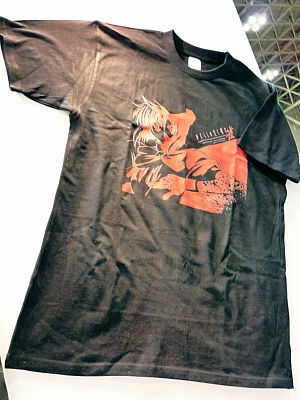 "Satsuko and Rika" version.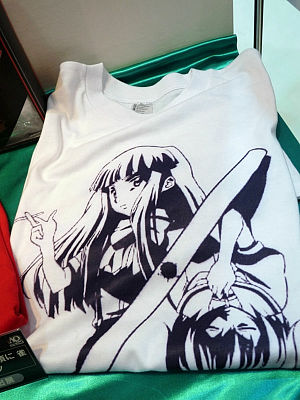 And two kind of "Premium Figure".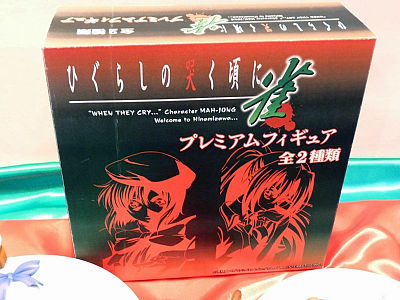 Mion Sonozaki lounging with mahjong tiles.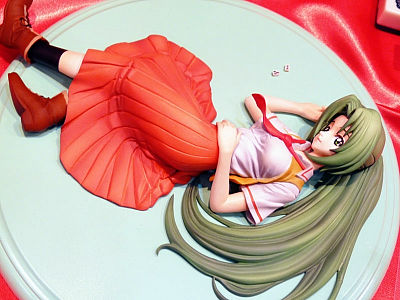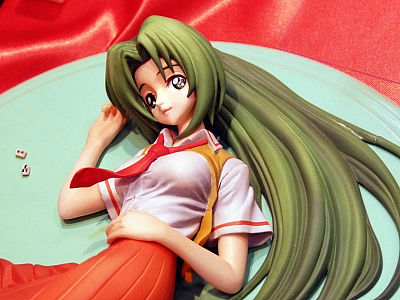 Lena Ryugu, kind of seductive.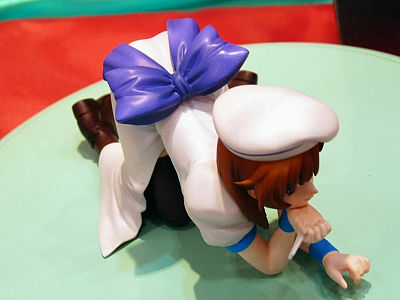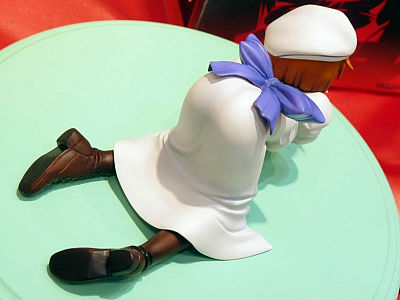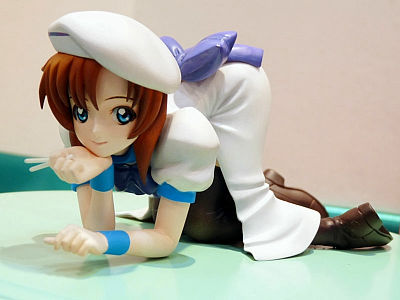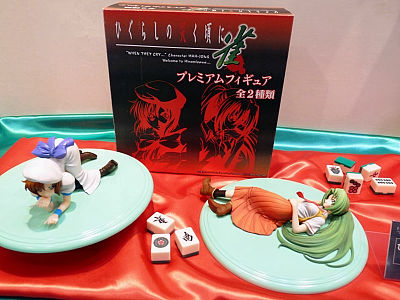 Related Posts:
Videos of talkative characters with slick movements in Demos of "Higurashi no Naku Koro ni Jong" - GIGAZINE

AOU2009: "Higurashi No Naku Koroni - Jong" - Mahjang game spinout of famous visual novel - GIGAZINE

AOU 2009 Amusement Exposition begins: Table of all related articles. - GIGAZINE