AOU2009: "Higurashi No Naku Koroni - Jong" - Mahjong game spinout of famous visual novel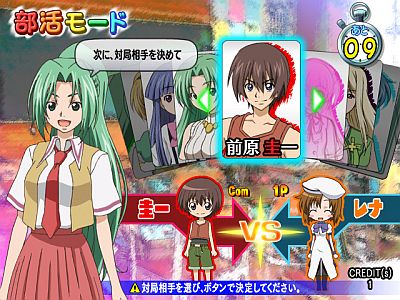 (This article was originally posted in Japanese at 13:58 Feb. 20, 2009.)

Here's another spinout of the famous "Higurashi No Naku Koroni(When the Cicadas Cry)". It is first started as a doujin software. Becoming popular among otaku in Japan, now they are making huge sales as becoming anime, sound drama, comic of 5 million sales, novels, console games, films. And at last they are to become an arcade game "Higurashi No Naku Koroni Jang(When the Cicadas Cry - Jang)".

The title word "Jong" stands for Mahjong. Mahjong games have been keeping unique share in Japanese arcade games and it seem to be another challenger on the long list of Mahjong arcade games.

It's "Totally new dramatic Mahjang game" and seems to have confidence about that. It has been written and supervised by the original author Ryu-kishi 07 and various game modes like "Bukatsu(club activity) Mode", a game-only mode and "Oyaashiro Mode", a scenario based campaign mode. Voice actors are same from animes and it animates so smooth! It's natural they have a confidence on the gme.

Here's some screenshots, plots, and demos
A main visual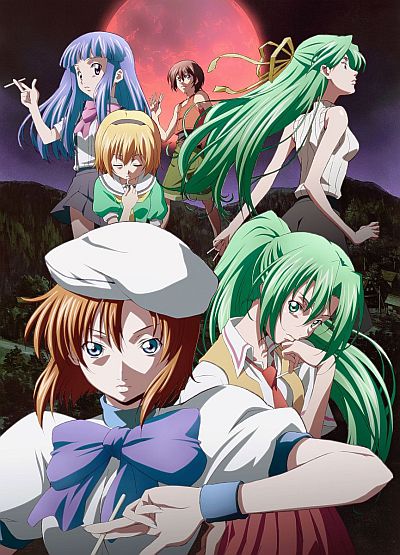 Booth for AQ Interactive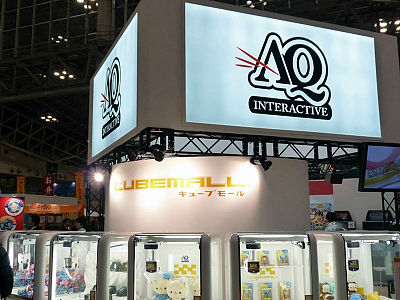 Introducing "Higurashi No Naku Koroni"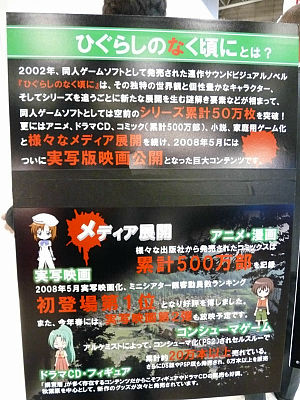 Well summarizing the features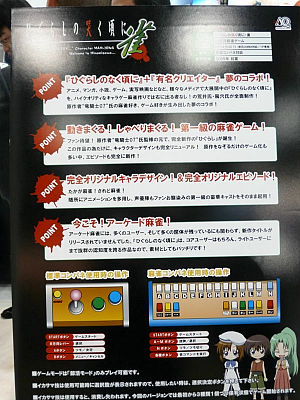 Playable demo.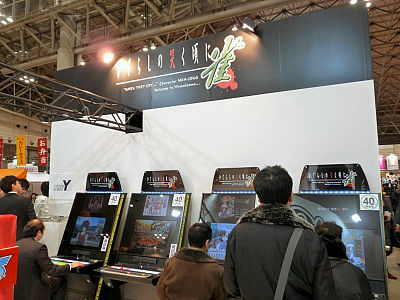 40% developed. You can play the game in "Bukatsu mode"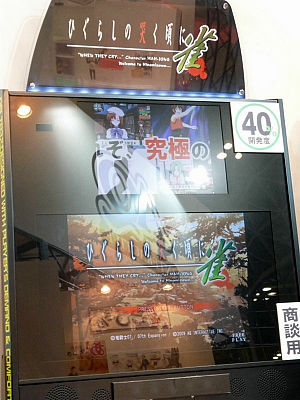 Bright and clear pictures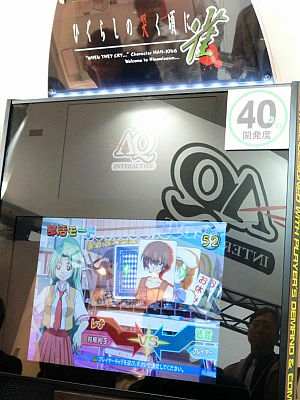 A flyer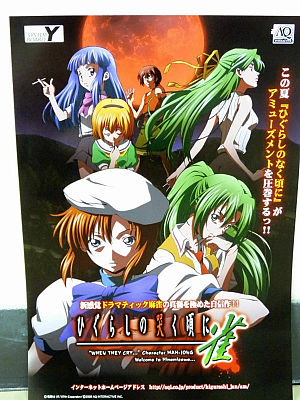 Back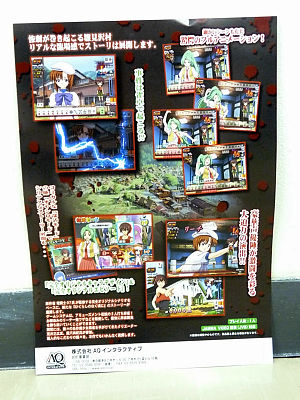 "Accident Happens on Mahjong Table!"


"Surprisingly smooth animation"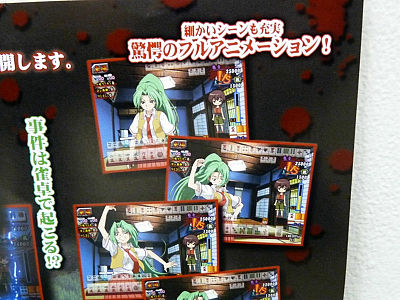 Totally re-designed characters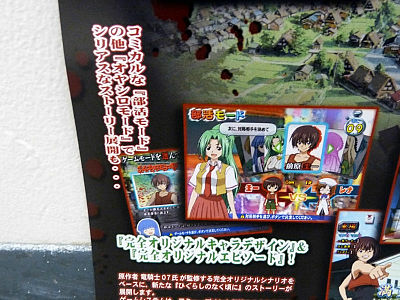 "Gorgeous casts"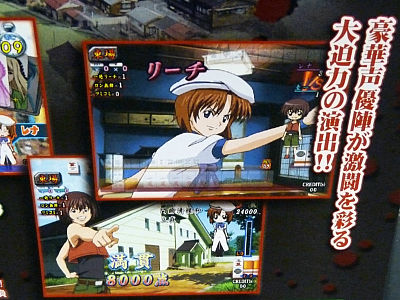 Title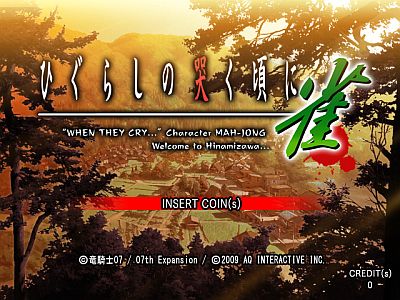 Two credits needed for "Bukatsu Mode"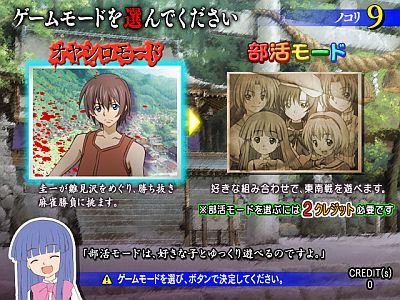 When someone interrupts your game vs CPU, the cut in like this will be shown.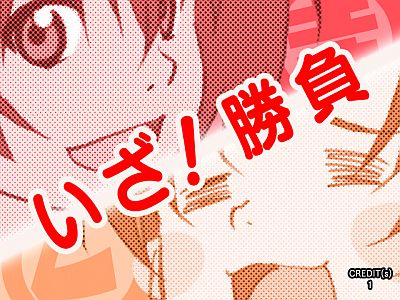 Can you feel the smoothness of the animation?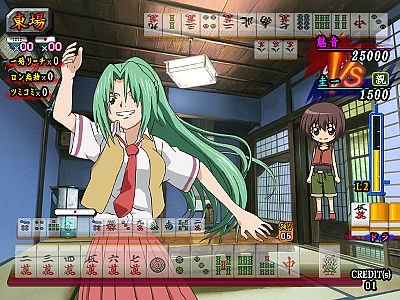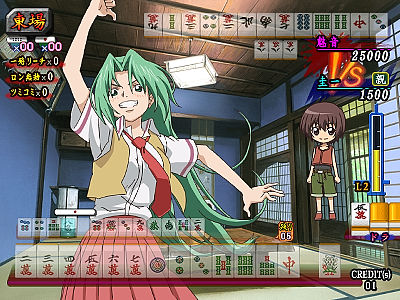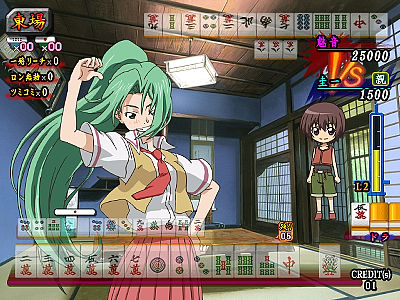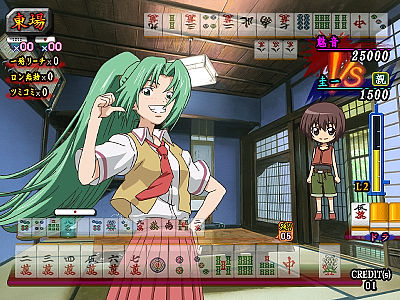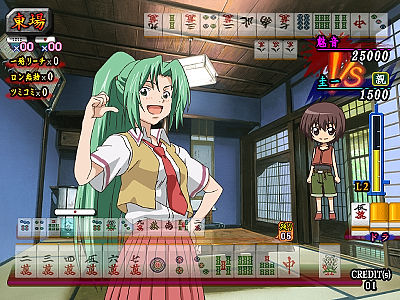 Keiichi Maehara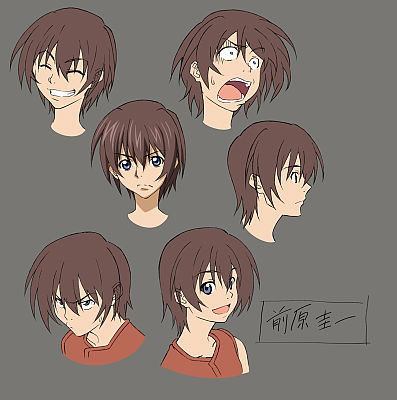 Keiichi Maehara in the game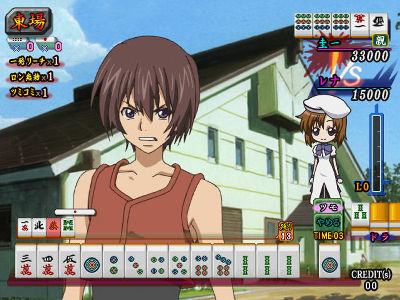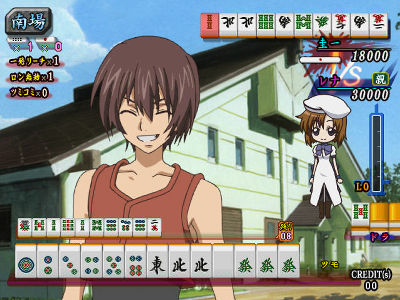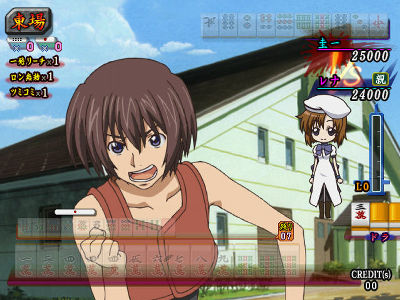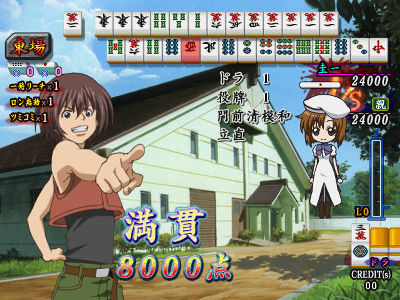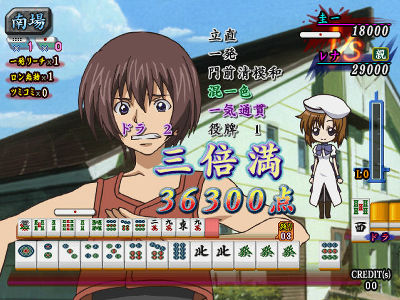 Rena Ryugu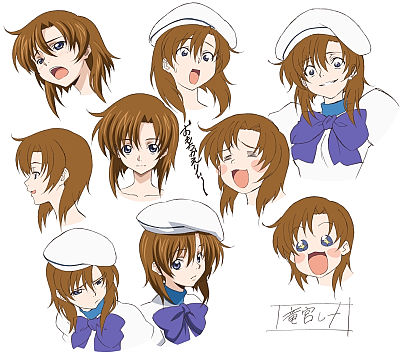 Rena Ryugu in the game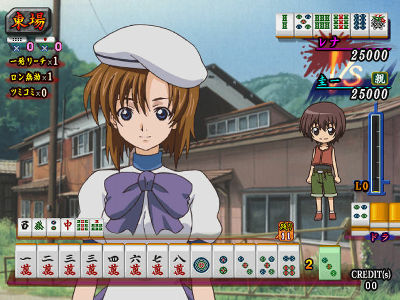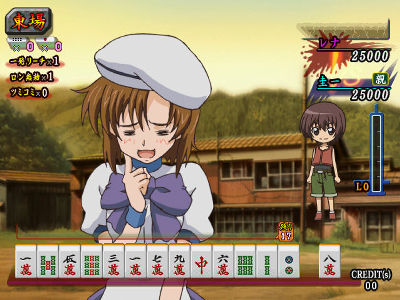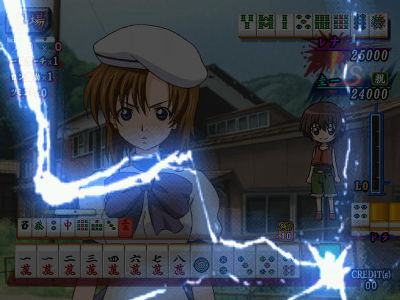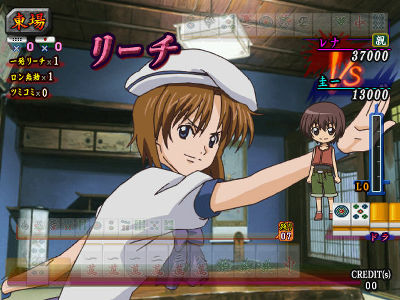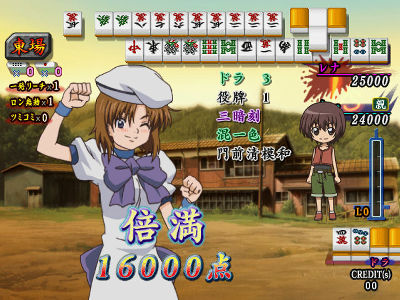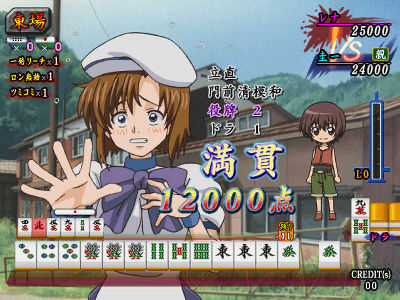 Mion Sonozaki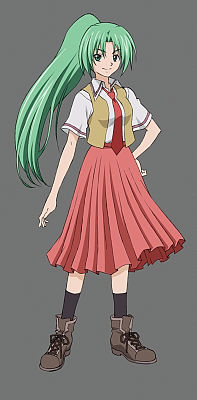 Sonozaki Mion in the game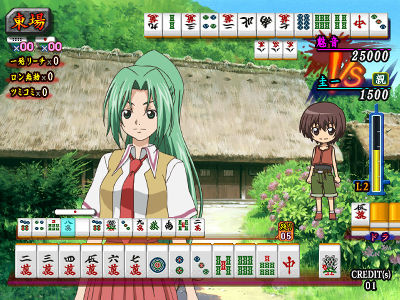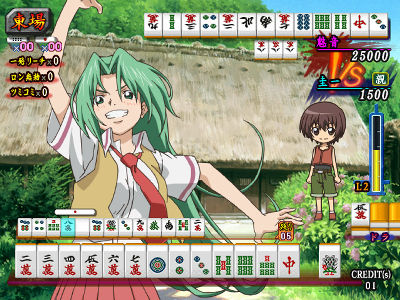 The playable demo features not only Mahjong game but also the interlude movies.
Here follows some videos of the game.
GIGAZINE - Videos of talkative characters with slick movements in Demos of "Higurashi no Naku Koro ni Jong"

Related Post:
Bishojo Mahjong Anime "Saki" to be aired from April 2009 - GIGAZINE

Videos of talkative characters with slick movements in Demos of "Higurashi no Naku Koro ni Jong" - GIGAZINE

SAKI's Arcade Mahjong Game Came Out! - GIGAZINE

AOU 2009 Amusement Exposition begins: Table of all related articles. - GIGAZINE
in Posted by darkhorse_log