Videos of incredible Game Demos of "Goketsuji Ichizoku Senzo Kuyo" at AOU 2009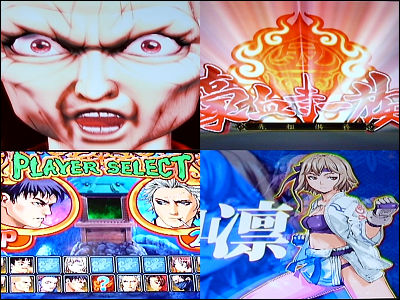 (This article was originally posted in Japanese at 13:10 Feb.20 2009)

"Goketsuji Ichizoku Senzo Kuyo(Power Instinct - The Commemoration)" by Atlus is the legendary wicked arcade fighting game where granpa flies and granma beats the shit out of people and babies turn in to dogs. The new title of the series is wickedly-wonderful as ever, as far as we can tell from playable demos exhibited at AOU(Arcade Operators Union Amusement Expo) 2009.

Videos after the cut.
The promotion trailer.


Demo featuring a new character.


Related Posts:
AOU 2009: "Gouketu-ji Ichizoku - Senzo Kuyo" - The sequel of legendary fighting game - GIGAZINE

AOU 2009 Amusement Exposition begins: Table of all related articles. - GIGAZINE

The most masculine shooting game ever! Free demo of "ZERO: Cho-Aniki" released - GIGAZINE