The most masculine shooting game ever! Free demo of "ZERO: Cho-Aniki" released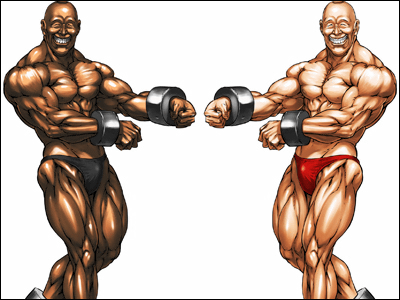 (This article was originally posted in Japanese at 18:20 Feb. 10, 2009)

Sequel to "Cho Aniki(Super Big Brother)", the legendary camp action shooting game with overwhelming muscles, is to be released on March 19th, in the name of "ZERO: Cho Aniki", for PSP.

For those who aren't yet accustomed to the aesthetic sense of Cho Aniki series, and for those muscle queens who can't wait till the release, there's a free demo game now available on PlayStation Store. The abundant of masculinity might be addictive once you've tried.

Read on for details and pics.
(Japanese)ZERO: Cho Aniki official website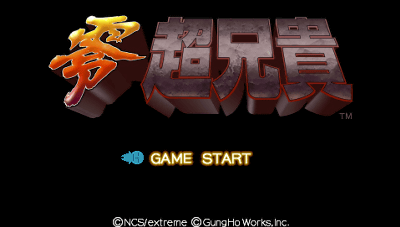 Main characters.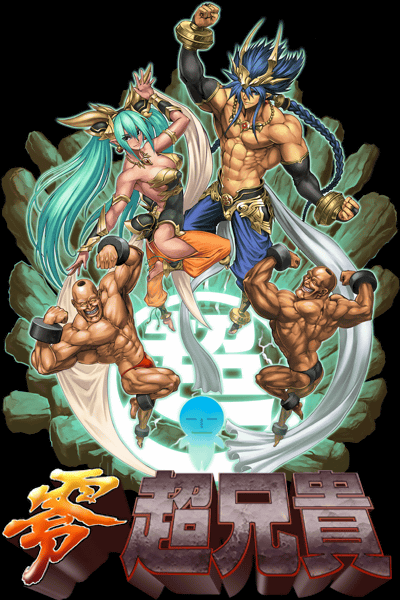 The demo offered at PlayStation Store includes the whole first stage of the game, and you can choose your character from Idaten (blue-haired guy) and Benten (turquoise-haired girl), and of course you can choose Samson or Adon for your "option" (support character).

Idaten.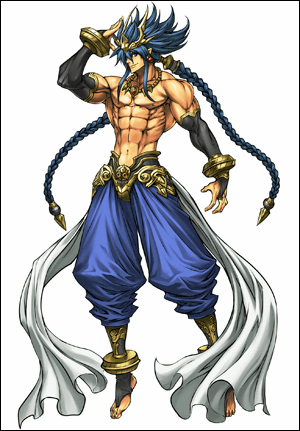 Adon (left) and Samson (right) got their killer smiles.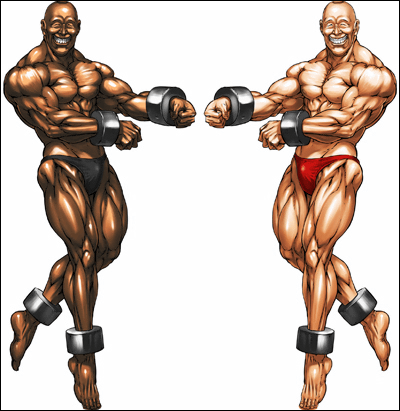 Screen shots. Basically a side-scrolling shoot'em up.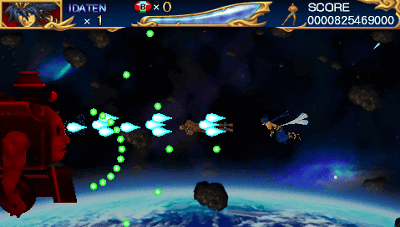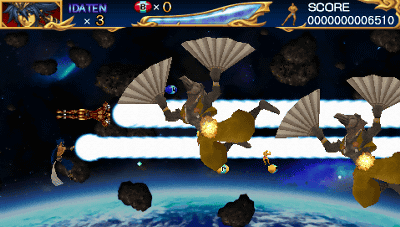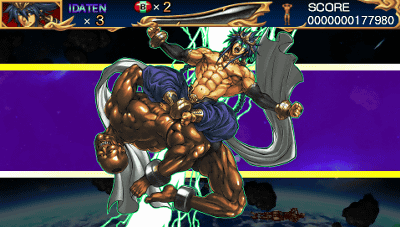 The musics are composed by Koji Hayama, the inimitable "Big Brother" of video game musics, and a sound track CD is bundled in the special limited edition.

"ZERO: Cho Aniki" will be on sale on Thursday, March 19th, at the price of 7140 yen(about 79 USD including tax) for limited edition, and 6090 yen (67 dollars) for regular version.

©NCS/extreme
©GungHo Works,Inc.

Related Posts:
"DEAD RISING 2" the Zombie Paradise Action Game by Capcom to be released on multiconsole - GIGAZINE

New Square Enix RPG "Blood of Bahamut" - GIGAZINE

Size DOES Matter!! Fattest condom in Japan released - GIGAZINE
in Game, Posted by darkhorse_log