"Melancholy of Haruhi Suzumiya" to start airing "afresh" from this April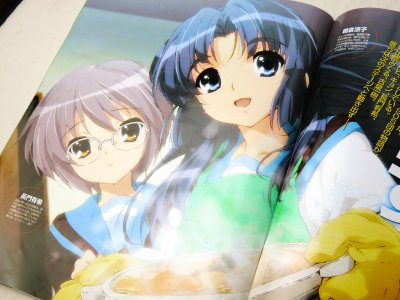 (This article was originally posted in Japanese at 19:39 Feb. 09, 2009.)

In prior article, we wrote that the 2nd season of "Haruhi" to be on air, based on the headline shown on TV ad of Newtype magazine. But no official announcement has been made since.

Bad news goes on. According to the article of J-CAST(Jp), Japanese news site, anime industry officials told that there will be a rerun of the 1st season but no new episodes.

There seem to be no possibility. But there still is a hope. The actual issue of Newtype says nothing about "RE-BROADCASTING", they are using the word "start airing AFRESH", which seems to be there's more than the repetition, something new or changed.

*Spoiler Alert*
There may be a detail of the plot in the following articles.

Cover of the Newtype March issue.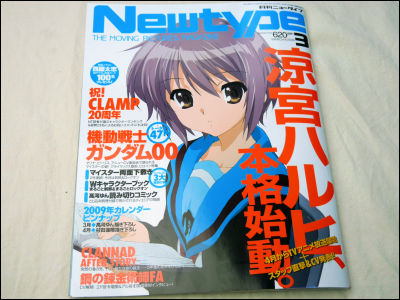 The headline has changed a little from one on the TV ad.

TV ad ver."TV anime airing starts on April + Closeup to staffs and stories"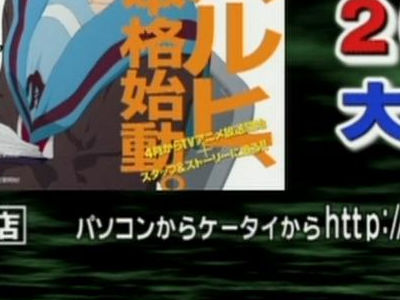 The actual issue. Slight change on a headline saying "TV anime airing starts on April + Closeup to staffs and voice actors announcement"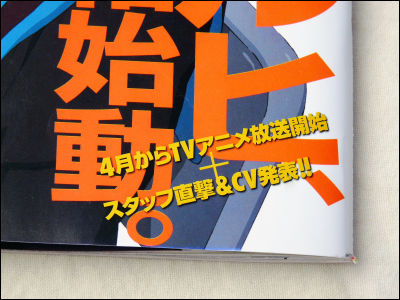 The visual of Ryoko Asakura and Yuki Nagato with eyglasses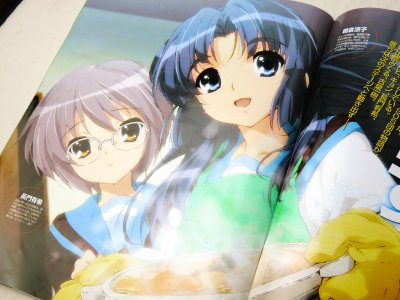 "Story of SOS brigates goes on again, breaking 3 years silence."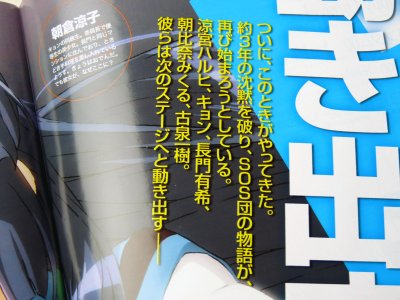 Yasuhiro Takemoto, an anime staff involved in "Haruhi", a spin-out "Haruhi-chan" and "Nyoro~n Churuya-san", told "What!? Well...eh...working on..." about the going of the animation.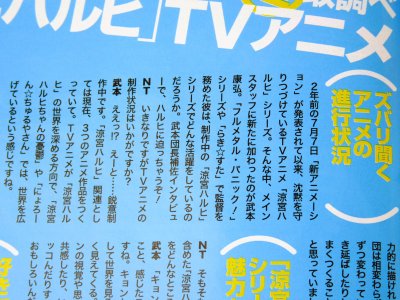 Character-themed booklet "Super Monthly Haruhi" and "Super Monthly Mikuri" will be going out on Apr. 10.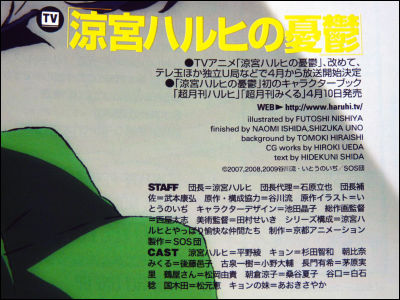 As you can see, there's no clear saying of "Re-broadcasting of the 1st season". And the visual given was long-haired Haruhi, Yuki Nagato with eyglasses, Ryoko Asakura with oden and so on, who are the characters appearing in "The Vanishment of Haruhi Suzumiya" which is the base novel for the 2nd season anime.

Also, the staff list on the Newtype is the one that has been announced for the 2nd season anime. Haruhi Suzumiya as brigade commander, Tatsuya Ishihara as brigade commander by deputy and Haruhi Suzumiya and her merry comrades as plot construction.

From those evidences, we can say that the officials might have adopted the teasing strategy of not telling the truth till broadcasting of the 2nd season. Of course there are possibilitys that Newtype had gone too far or Kyoto Animation had made some minor changes on their press releases. But we do want to believe the coming of the new series.

It has been a year and a half since the announcement of the sequel and not all the fans keep patience with the long silence like this.

Related Post:
2nd Season of "Melancholy of Haruhi Suzumiya" starting from this April - GIGAZINE

GIGAZINE - Artful Ascii Arts of "Suzumiya Haruhi" and her company.