Stills from new TV anime "BASQUASH!" starting this April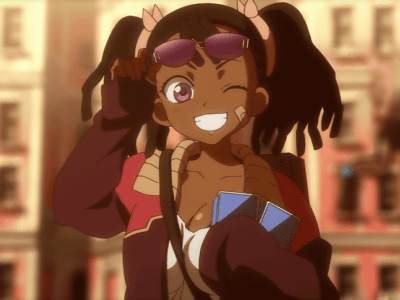 (This article was originally posted in Japanese at 13:40 Feb. 09 2009)

As we've reported before, the new project "BASQUASH!" by Shoji Kawamori of the Macross series was announced last October, stimulating anime fans. Now it is unveiled to be a new TV series starting this April on MBS and other networks.

Here we've got some stills from the much anticipated anime, and a synopsis.
(Japanese)-BASQUASH.com-

On a planet called "Earthdash" somewhere in some galaxy, "Bigfoot Basketball (BFB)" was all the rage, the basketball played by machines called "Bigfoot". Dan was a cynic about Bigfoots and BFB, but one day by chance he happened to watch an official game of BFB on court and gets frustrated by the clumsy game, far from what he watched on TV. He stands up from his nosebleed seat, and does something that change the course of his life.
Here are some stills of the anime. Click to enlarge.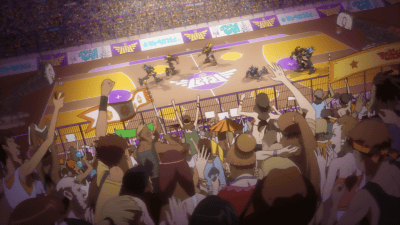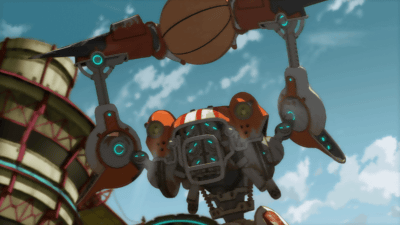 Dan J.D., our hero (center), Bell Lindon (left) and Gunz Bogaerde (right), his two best friends.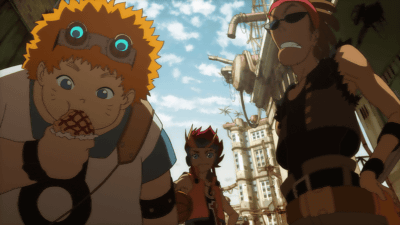 Miyuki Ayukawa, Dan's childhood friend.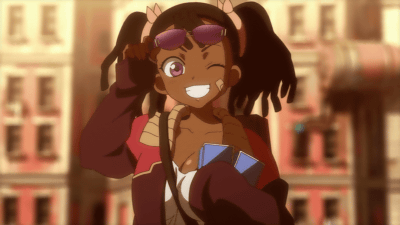 Related Posts:
"BASQUASH"- New project by the director of "Macross" and "Genesis of Aquarion" - GIGAZINE

Clan Clang might take the lead in "Macross Frontier" Movie Edition - GIGAZINE
in Anime, Posted by darkhorse_log