Eating "Windows Millenium Combo" in OH-SHO chinese restaurant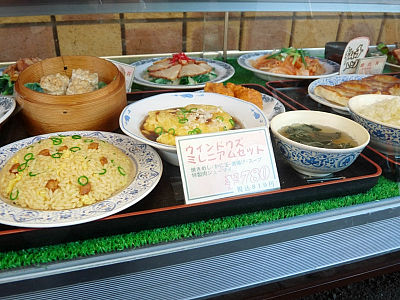 (This article was originally posted in Japanese at 18:33 Feb. 06, 2009.)

Most food franchise chain has their original "Set Menu" to distinguish them from others. Oh-Sho Restaurant is one of those food restaurant chain famous for its gyo-za, a fried wonton.

Usually, every franchise chain restaurant has their unified menu. But some Oh-Sho restaurant has their own set menu according to their regional characteristics.The "Windows Millenium" Lunch Combo is one of those original menus served by Oh-Sho Nippon-Bashi branch, named because Nippon-Bashi is geeks' favorite town in Osaka, just like Akihabara in Tokyo.

Read on for detail pics and description.

Oh-Sho Denden Town branch is here.

Vew larger map

Here we come.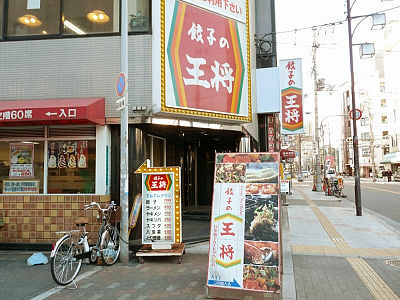 Confusing signboards. Each arrows are pointing opposite direction.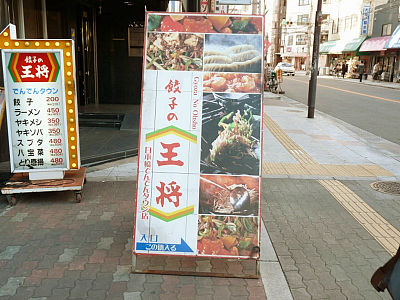 Entrance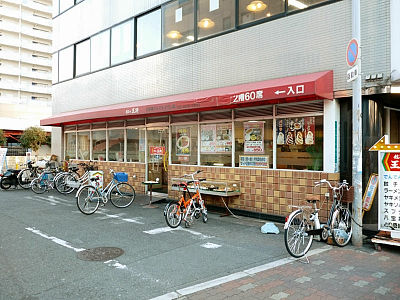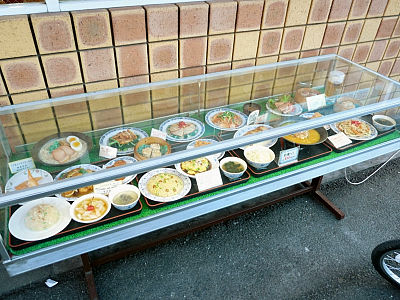 "Windows Millenium Combo"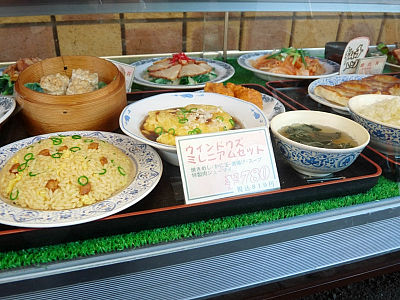 Let's check this out.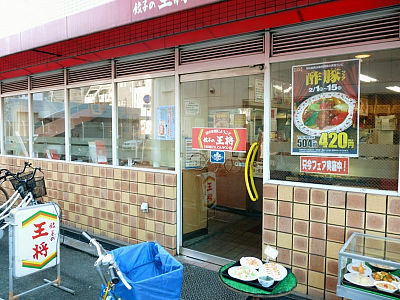 This time we are going to try "Windows Millenium Combo", "Den-den Town Combo"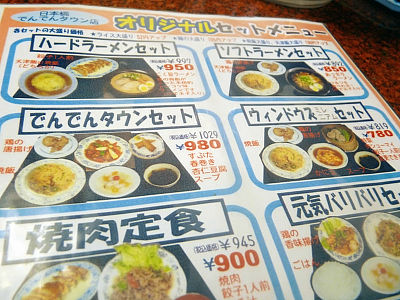 ...and "Gyoza Mega Combo"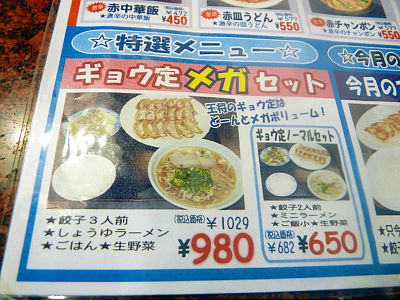 Here comes "Windows Millenium Combo" 819 yen tax included(about 9 USD)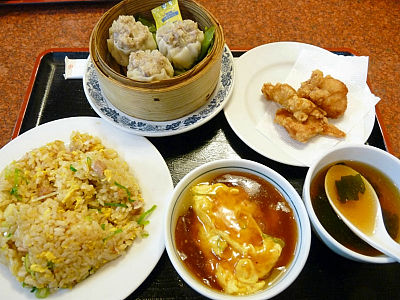 Fried rice.


Crab with scrambled egg.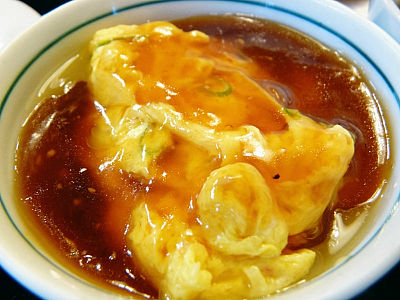 Soup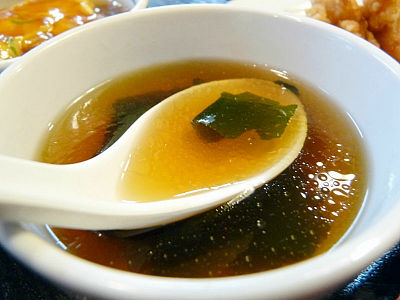 Deep fried chicken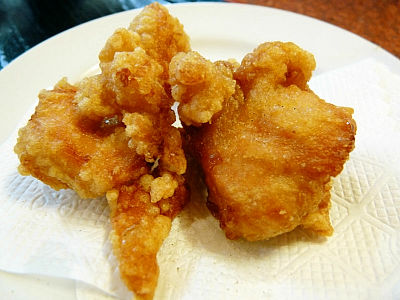 You can choose fried dumplings or special Shui-mai for the menu. This time we chose Shui-mai. So hot and juicy, fully stuffed with meat. It was delicious.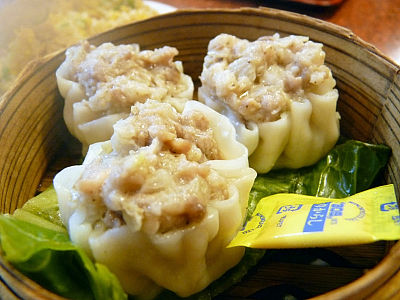 "Den-den Town Combo" 1029 yen tax included (About 11 USD)


Fried Rice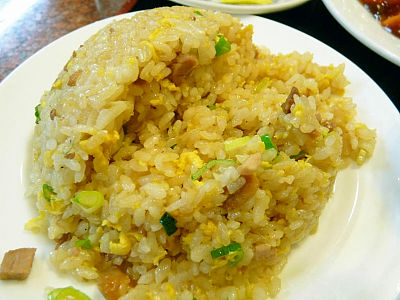 Deep fried chicken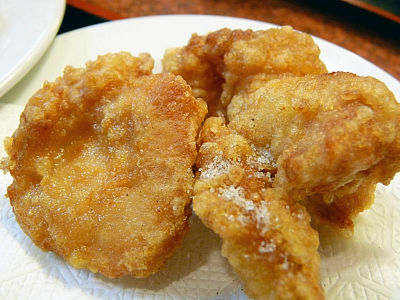 And soup.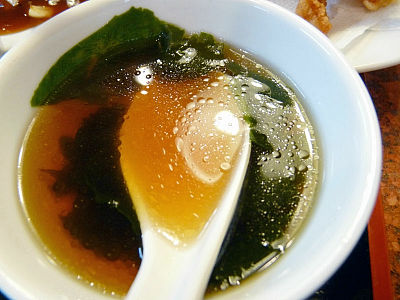 Spring roll.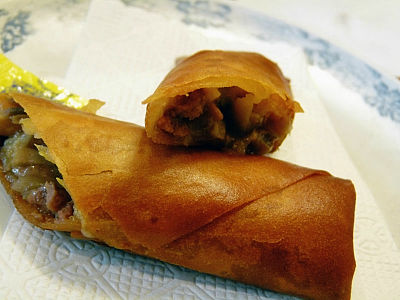 Sweet and sour pork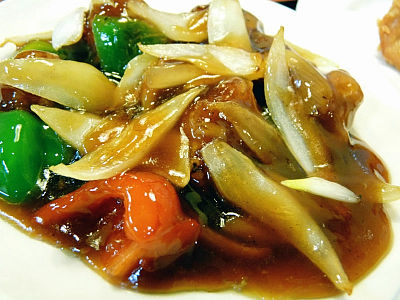 Almond jelly with fruits.


"MEGA dumpling combo" at last. 1029 yen (about 11 USD). What a volume!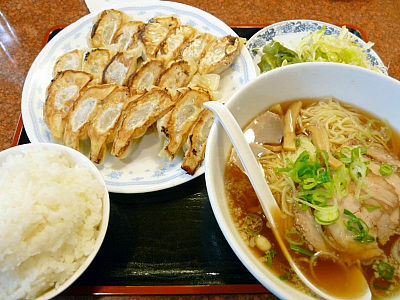 Boiled of rice, extra large.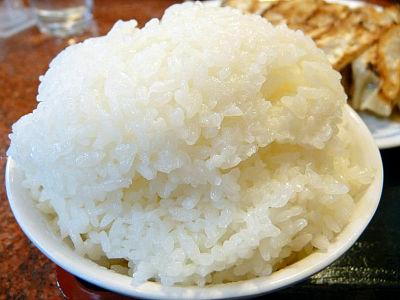 Vegetable salad.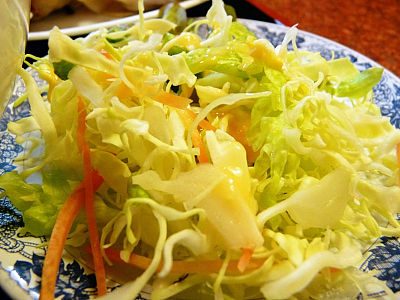 Ra-men, soy sauce flavor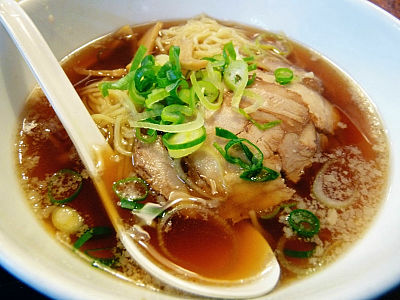 ...and many many gyo-za.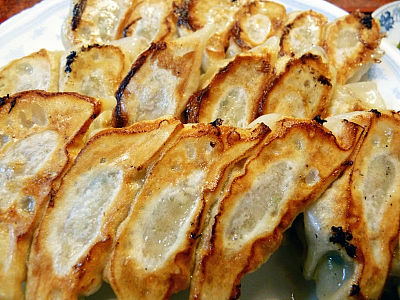 Hot sesame oil for gyo-za. Not shampoo.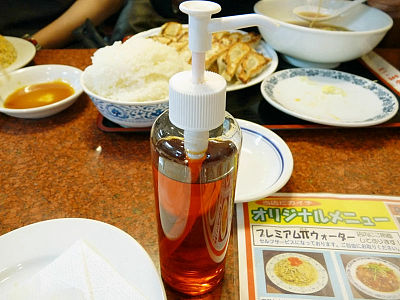 Each menu succeeds in offering large volume and good taste in cheap price. It's not a five-star rated restaurant, but good enough for your every day meal in Japan.

Related Post:
All menus conquered at "Linebarrels Cafe" - GIGAZINE

Eating tons of Kushikatsu, the spitted cutlet - GIGAZINE